Accessing couple of folders and files on a daily basis is a common action every computer user does. We always want one click or the shortest possible way to access them. So today in this post we will find out how you can achieve this in Windows  and we will also understand how you can manage them using software.  At the end you will have to make choice which one suits your need best.
Windows 7 Library
Windows 7 Favorites
Windows 7  Tags
Windows XP Favorites
Evergreen Shortcuts
Third Party Software
Windows 7 Library:
Start with Windows 7, the concept of  Library is  just amazing to bring all your files and folders into one place. It not only saves a lot of time which you spend on searching for it but also management is easy. For example :
You can create unlimited number of libraries. Have separate libraries for Work, Home, Personal etc.
Add any number of folders  inside it even if they are from network location.
To add a folder into a library all you need to do is right-click and select include in library.
Removing it is also easy, Open the Library > Select Location and Remove.
You also get this open when browsing a folder. Look at the menus provided in the menu.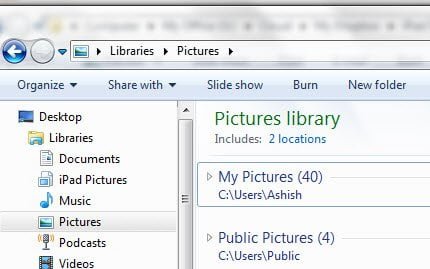 Read in detail how to manage them in Windows 7 Library
Windows 7 Favorites :
Apart from Library feature, Windows 7 also provides browser like favorites. To add a folder to Windows Explorer Favorites, right click on the Favorites Star and select Add current location to favorites. This is like browsers bookmark. This will immediately appears in the Favorites list which can also be removed by right-click and selecting remove option.
You can also add to favorites using the Send to Menu. Right click on a folder and use Send to Favorites. This is easiest way.
Windows 7 Tags :
Tags is another powerful feature in Windows which came initially in Windows Vista. It allows you to add tags to any file or folders in Windows and then lets you a tag based search for it.  This is most efficient way as it is possible to manage it on file level also which is not possible with Libraries. Read in detail how can use it.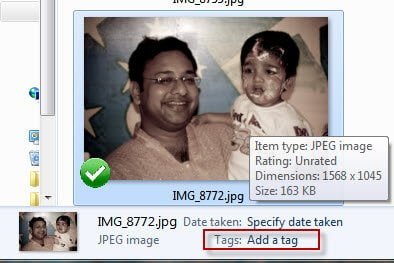 Windows XP Favorites :
On serious notes, Windows XP add to favorites is better than Windows 7. A straight menu to add to Favorites and second to organize all favorites which is basically integrated with your Browsers i.e. IE Favorites menu.

The Old Fashioned Shortcuts :
Shortcuts still work and the best way for quick access if you have few  to manage. Right click anywhere on desktop, select Send to and then Shortcut. Browse to select which folder you want and you are done. Works on All versions of Windows.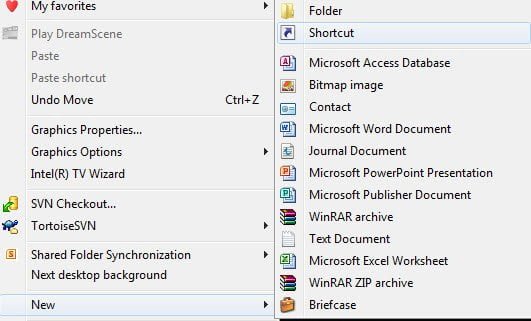 Third Party Software :
Tabbles :
This is an extra ordinary software which makes it possible for you to co relate documents by adding multiple tags to them so you don't have to duplicate them. Tabbles come with their own unique interface where you can create WorkSpace and manage files and folders into your required categories. Read How you can use Tabbles in our in-depth review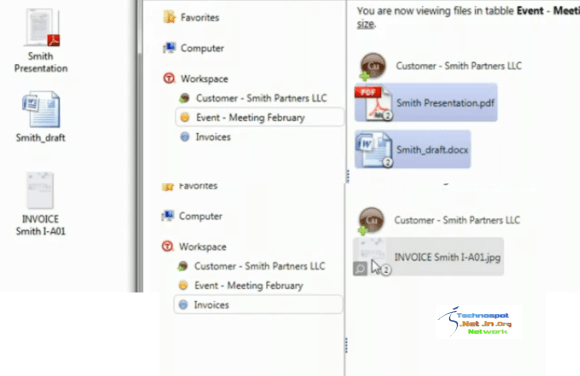 ConFavor :
Simple software which integrates in right-click context menu and provides a simple user interface where you can add folders with a name of your choice.  The advantage is you can add even a file to it not just folders. You can rename them or delete them anytime you want and is very similar to Windows XP favorites management. Download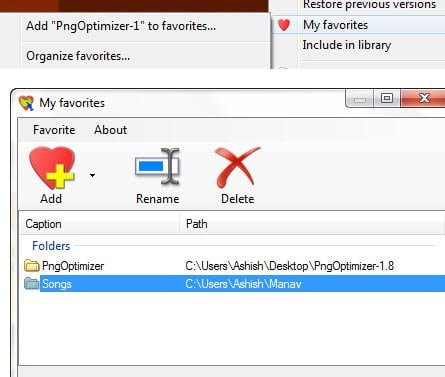 Question for you. Which Software or technique do you use to manage your files and folders for quick access. If you there is any share with us on Twitter or Facebook or just in comments.