Windows Only : If you had been complaining of connecting to drives again is cumbersome when you switch your computer, Network Drive Mapper is just for you. This portable application stores all your configurations including username and password in a secure encrypted file which you can carry with the application in USB. Mapping all network drives on a new computer can be done with just one click of a button.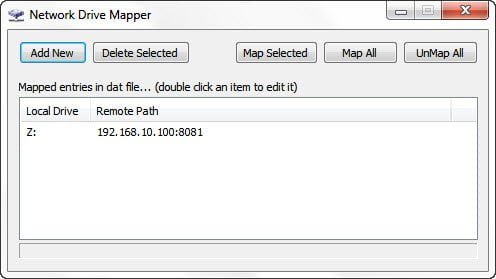 This application lets you :
Manage all entries including updates.
Connect and Disconnect with just one button.
Secured as it uses Encryption. It uses a dat file to store which doesn't make any sense when you open in any editor.
Supports command line option to connect and disconnect drives.
File Size is just 188KB. Awesome!
Download Network Drive Mapper