If you utilize Twitter DMs frequently to keep in touch with friends on Twitter, you might be flooded with messages in your DM Inbox. While it is not affecting the functionality of your Twitter profile in any way, the chances are you'd prefer to mass delete direct messages on Twitter DMs and clear your inbox one day. Twitter doesn't offer the option to delete Twitter directly messages mass. If you wish to remove Twitter direct messages, then you'll have to remove each message one by one.
While Twitter's official Twitter tools allow you to erase a large portion of messages from a conversation with a particular person, they cannot erase all DMs at once. There are, however, helpful Twitter tools that can erase all of the messages on your Twitter direct messages with a single click.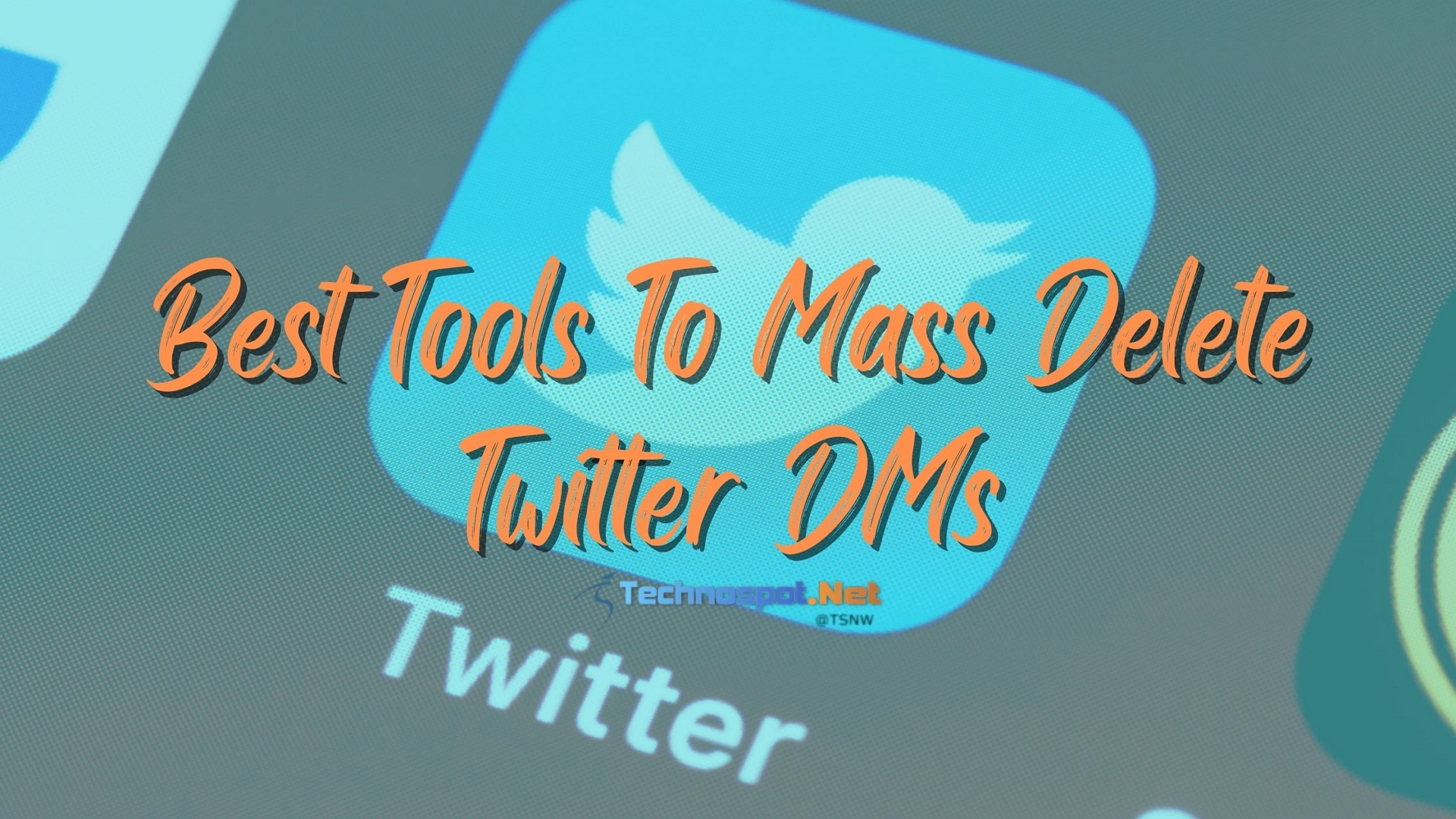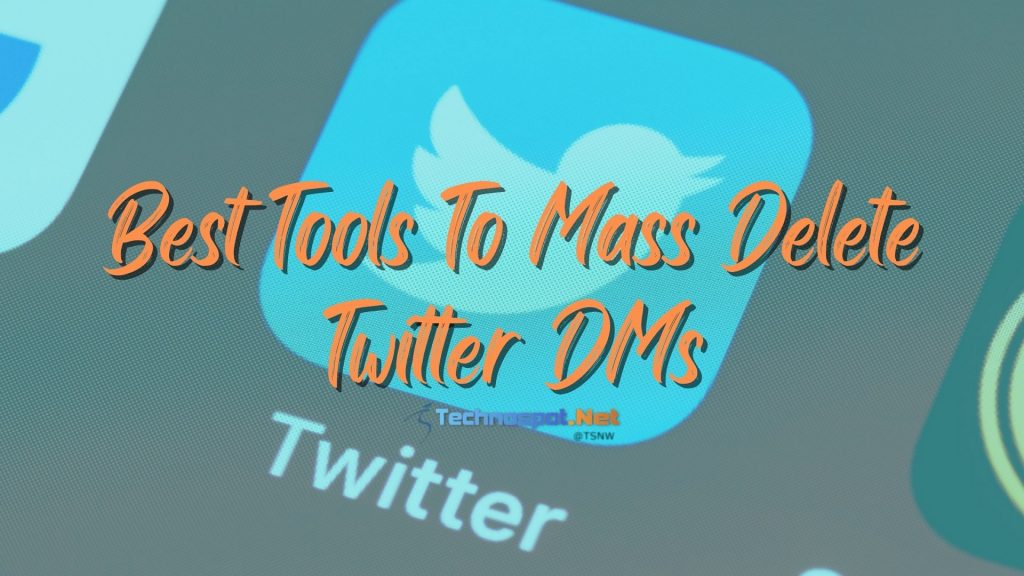 What are the DM Deleter Tools?
If you are an individual who is an avid Twitter user, you will know the difficulty it takes to collect Twitter Direct Messages collected for a specific time. Direct message deletion tools were created to delete messages in bulk. The majority of them come with common tools for searching that you can choose the ones you want to delete.
There is no limit on the number of Direct Messages one can receive; however, there's no simple method to delete them all at once or in groups. Utilizing one of these tools could be the best option when you're looking to add a new appearance to your profile.
Best Tools To Mass Delete Twitter DMs
Below are some of the best tools to mass delete Twitter DMs. These tools are used by thousands every day. Make sure to check them all.
Twitter DM Deleter
InboxCleaner
Message Cleaner For Twitter
Let's know more about the features of these tools.
1. Twitter DM Deleter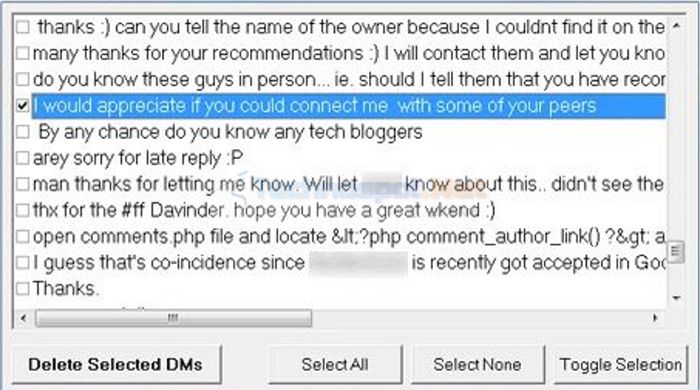 We now have an essential freeware tool that can delete group Twitter Direct Messages directly on our desktop. Twitter DM Deleter can be described as an app that allows you to look over and remove Direct Messages from the Twitter account. It will enable you to view every direct message, select a specific number or all and then delete them at the press of a button.
There is no requirement to install the program. Unzip it and launch the application. The application will ask you to enter the details of your Twitter login and username. Enter the information and click Authenticate. After your account has been authenticated, it could take a while to download and show your DMs. Now you will be able to see your list of well-organized messages.
You can either select the particular DM or choose all and select "Delete selected DMs." You can click "Yes" on the confirmation screen to swiftly erase particular direct messages. It is possible to log back in to see and delete any other DMs within your account.
2. InboxCleaner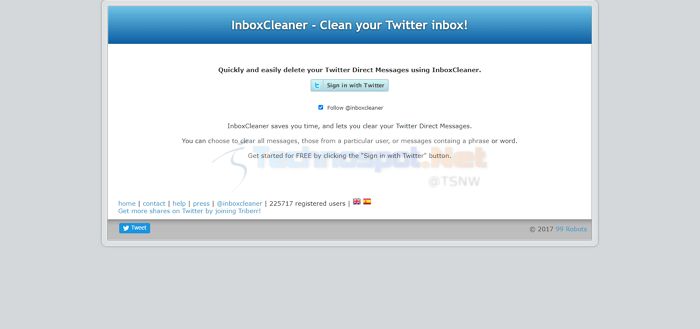 If you are using the direct messaging feature of Twitter and you are dealing with a messy inbox since there's no way to clear several DMs or messages sent by an individual user. The good news is that we have InboxCleaner, an excellent tool to manage your DM inbox on Twitter.
InboxCleaner utilizes Twitter's authentic access to sign in to your Twitter account. The dashboard will inform you of the number of messages you've got. Click an icon to delete all messages. Additionally, you can input a username to erase all messages for the account of that user.
InboxCleaner is a handy single-click tool to mass delete direct messages from Twitter.
Features:
It's free to use, and no sign-up is required.
Using it, you can organize your Twitter DM inbox.
Messages can be deleted as "delete all" or "delete by the user."
3. Message Cleaner For Twitter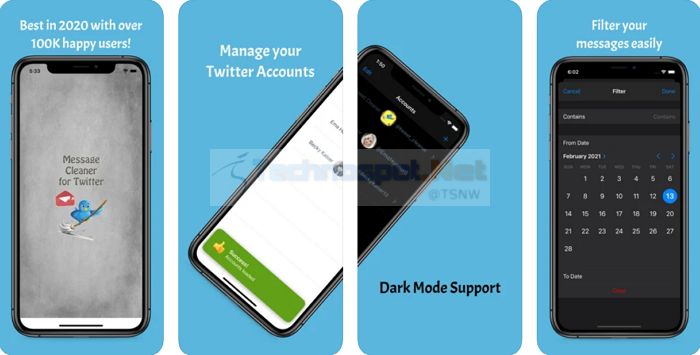 The Message Cleaner for the Twitter app allows you to manage your Twitter Direct messages much more accessible than on the web. You can clean out all your DM and even erase only a tiny portion of the messages with a few clicks. The Message Cleaner app for Twitter can save you time and allows you to clear the clutter of Twitter Direct Messages.
If you're receiving many direct messages that are spam on Twitter, it's challenging to eliminate them all with the official Twitter application. We're pleased to present our new Message Cleaner application for Twitter. You can eliminate the entire Twitter Direct Messages with just one click.
Features:
Delete your unwanted old messages with a straightforward click.
Clean your Twitter direct message inbox history.
Twitter Message Cleaner displays your direct messages in grouped view format.
Choose all your direct messages and delete them at one time.
You can select your direct messages within a conversation and delete them with a single click.
Download Message Cleaner For Twitter
What Can I Do To Delete All Of My Twitter Direct Messages Simultaneously?
Click on a message you wish to remove from the message inbox. Click the button next to the single message, and then click Delete to remove the message. To delete the entire conversation, make sure you select the gear symbol on the upper right-hand corner of the screen and then click to delete.
How Many Direct Messages Can You Delete From Your Twitter Inbox?
To erase a private message, you need to hold and press the message and select the delete option from the text menu that pops up. To remove a full inbox, hold and press the message and select the delete option.
Final Words
Direct Messages deleter tools can be helpful if you don't want anyone to read the old messages you have that don't have any value anymore. Don't fret when you are not sure how to erase all messages in one go. These tools are simple to use, and you can use them step-by-step to delete your messages from your Twitter inbox.
These tools will aid you in removing the messages in just a few minutes. The tools all have the same capabilities, so you can choose any tool to mass delete direct messages from Twitter and erase all unwanted messages within a matter of minutes.