Media Widget for Android devices is an awesome way to get access to all the media files (photos and audio files), camera, and camcorder in one place. It is just a widget; you can place it on any of the home screens and enjoy the quick access.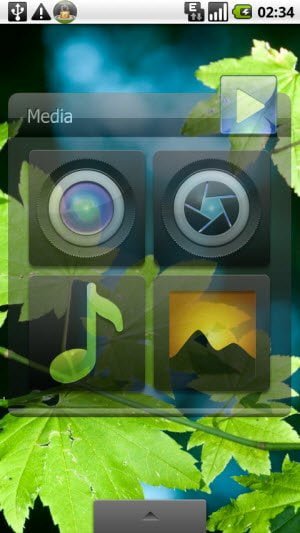 You can download and install it from the Market, later long touch on your home screen, select 'Widgets' under 'Add to Home Screen', browse the list for 'Media Lite' or 'Media Lite Alpha' (Media Lite Alpha has a translucent interface, rest is all same in both the versions). Later, you need to select the default applications.
Now, you are all set for an easy and quick access to media files and camera. To download and Install it, search the Market for 'Media Widget'.