Gmail has been the most popular emailing platform for almost a decade and continues to be one, but Gmail is a lot more than a conventional emailing platform. The same Gmail/google account can be used for contacts, documents, spreadsheets, presentations, Google Drive, and all of Google's services. This whole suite of productivity proves to be very beneficial for people; now, you don't have to worry about writing down your contacts. You can save them to your Google account, which makes them readily available to you in any part of the world and at any time.
There can be times when you save the same contact multiple times; it can be essential to you; we understand that, but there is no need for you to let that be the same thing numerous times. It can make for an unorganized and confusing contacts list. Thankfully, you can get rid of all the confusion by following some simple steps. In this article, we will tell you how to merge duplicate contacts in Gmail. Make sure you read this article till the end.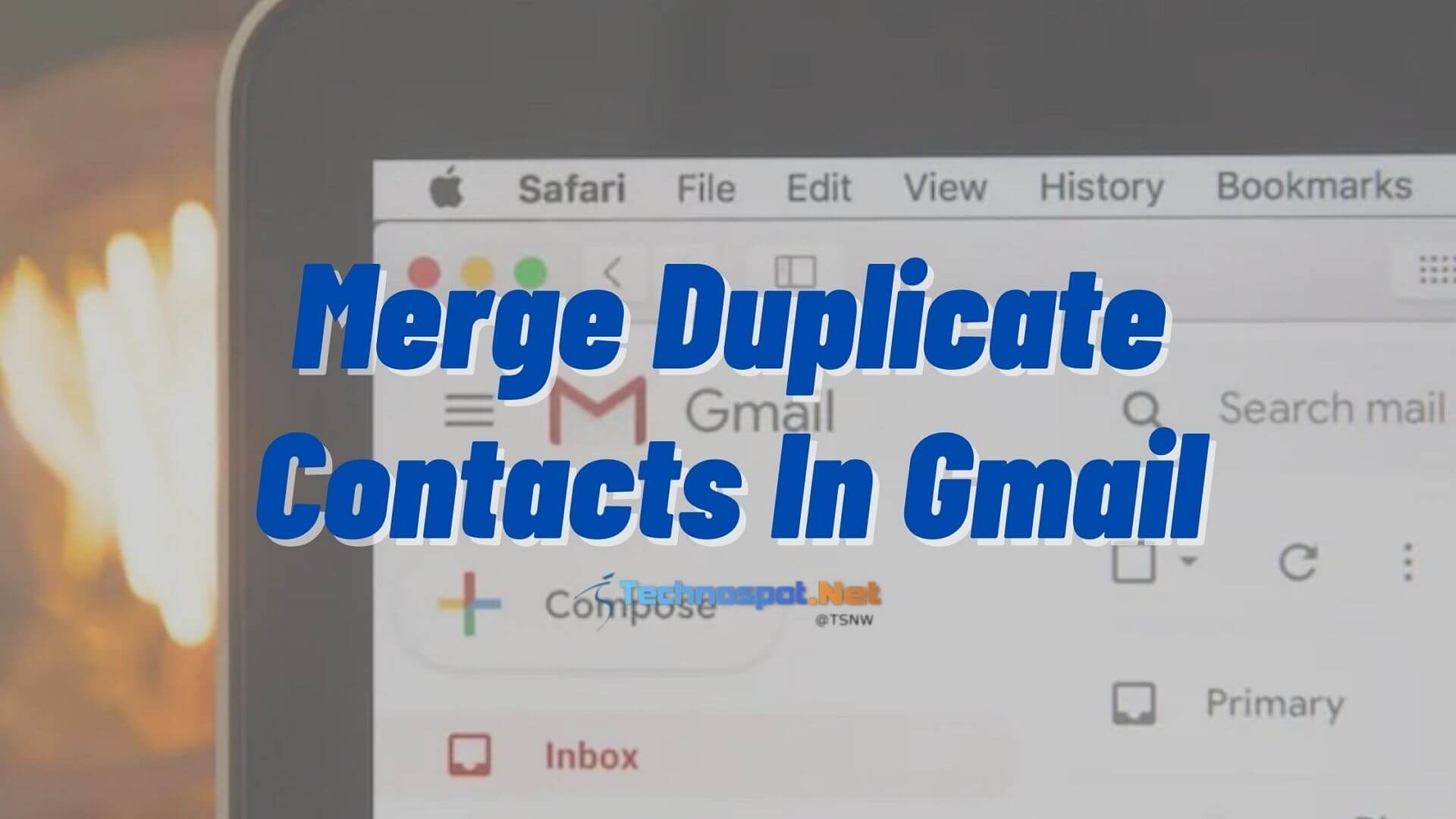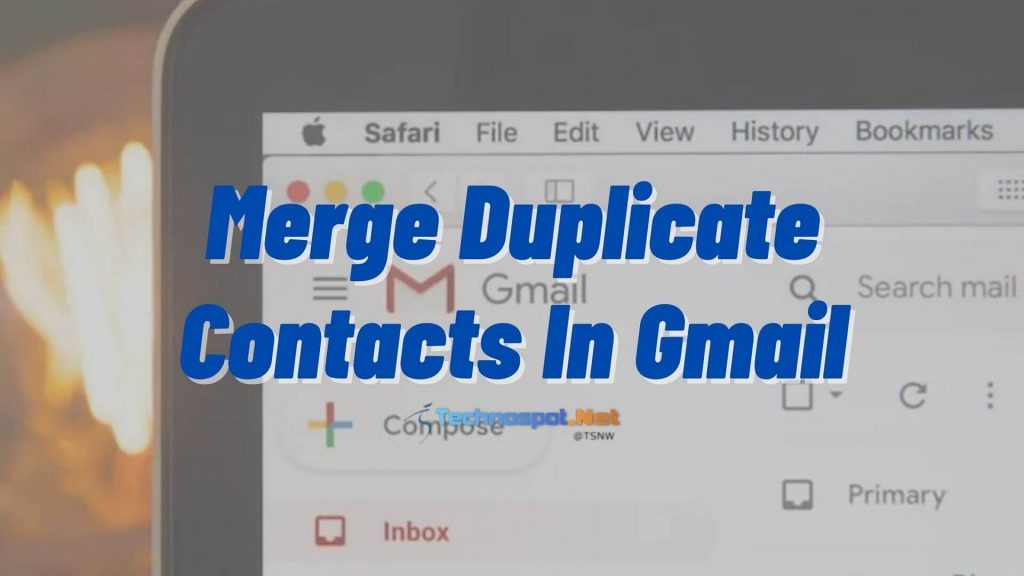 Find And Remove Duplicate Contacts In Gmail
Gmail offers an inbuilt functionality to find and remove duplicate contacts on both the web version and the Android and iOS mobile apps. Below given are the steps for that:
Remove Duplicate Contacts From Gmail Via Web
You can follow these steps to find and remove duplicate contacts from Gmail easily:
Open Gmail on your desktops
From the top right corner, select the grid-like Google apps icon near the profile picture icon. The Google apps icon is used to access various Google apps from the suite.
On Selecting the icon, a list of apps will open; select the Contacts app from that list.
You will be redirected to the Google contacts website
Look for the Merge and fix option from the left sidebar and select it
Once you click the Merge and fix option, a list of all the duplicate contacts will open.
You will have two options; merge all of them at once or do it manually. You can choose the one convenient for you.
We recommend you to do the merge and fix it manually as there have been instances of users accidentally merging contacts that should not have been merged.
Remove Duplicate Contacts From Gmail Via Google Contacts App
You cannot do this with the Gmail app on your Android or iOS smartphone. However, duplicate contacts can be removed from your Gmail with the Google Contacts app on your smartphone. Below given are the steps to do so:
Download Google Contacts App from Google play store or Apple app store.
Log in With your Google/Gmail account. (The one that contains duplicate contacts)
On Logging in, a list of all the contacts in your Gmail account will be displayed.
Select the Merge and Fix option from the triple line menu icon situated at the top left corner.
Upon selecting the option, another menu will open from which you have to choose the Merge Duplicates option.
A list of all the duplicate contacts will open; you can review them and select the Merge all option or merge each of them manually.
Apart from these two methods, you can also merge duplicate contacts from your smartphone's native contact app if all your contacts are synced to Google. Most native contact apps on Android apps offer that functionality; if your phone does not have that feature, here are some other apps you can use to merge duplicate contacts in Gmail.
Merge Duplicate Contacts In Gmail Via Third-Party Apps
You can merge duplicate contacts in Gmail using the following third-party apps. These apps are entirely safe to use and don't harm your device or the security of your Google account.
Contacts Optimizer
Simple Contacts
Contacts+
Let's know a bit more about the features of these apps.
1.Contacts Optimizer
Available on Android and iOS, the Contacts Optimizer app is one of the most feature-loaded duplicate contacts remover apps. This app automatically discovers and removes duplicate contacts from your device. Apart from that the app also offers a feature to identify incomplete contacts. The app can also be used to merge similar contacts easily. The app is free for Android users. However, iOS users need to pay $1.99 to use the app.
2.Simple Contacts
Available exclusively to Android users, this app serves as an all-around contact manager app that identifies and merges duplicate contact, call records, and saves new contacts. The app goes even further in productivity, letting you manage your events and emails. The app is pretty lightweight too.
3.Contacts+
The next app on this list doubles as a phonebook and dialer app that lets you manage your contacts more efficiently. The app is available for free for both Android and iPhone users. You can quickly delete and merge duplicate contacts with this app.
Please note that you will only delete duplicate contacts in Gmail via third-party apps if all the contacts stored on your device are synced with Google.
How To Delete Multiple Contacts From Google Contacts?
You can delete multiple contacts on the Google contacts website by hovering the cursor over the contact names. This enables a tick box from which you can select multiple contacts to delete. To delete the contacts, you need to choose the Delete option from the three-dot menu at the top.
How To Sync Contacts On My Smartphone To Google?
You can either directly save contacts to Google from your native contacts app or install the Google contacts app to sync the contacts on your smartphone to Google. In most Android phones, when you add your Gmail account, it will automatically sync all your contacts. When saving a new contact, you can choose to add it