When MOTO E Specs were announced, I was truly impressed. Getting such quality phone at such low price is a dream. So What I did next was buy it and took it for a spin for 2 weeks only to realize, I am not guy who should be using it but then literally I came to a halt when it was impossible to update anything.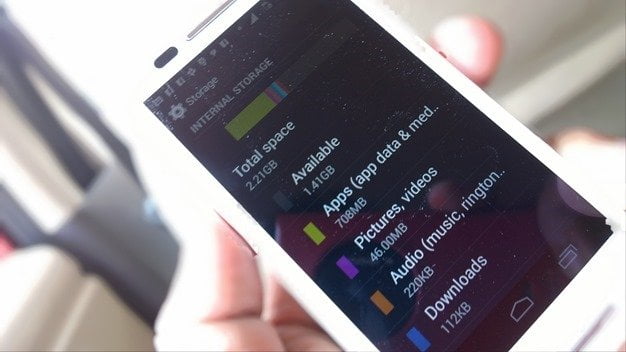 Myth : SD card on Android Phone, solves the storage problem
One of the basic fundamental of any OS is the amount of storage needed for it to keep itself updated and let apps update themselves. Moto E comes with 4 GB internal storage out of which a user gets only 2 GB. Now you may argue that it supports SD card where apps can be installed and photos can be moved.
This is why MOTO E sucks pic.twitter.com/J0pygYpc07

— Ashish Mohta (@ashishmohta) June 6, 2014
Reality:
The reality is, the system updates and app updates are first downloaded on the internal storage and then update procedure initiates. After using Moto E ( with 2 GB SD Card) for 2 weeks, I had only 220 MB of space left on my internal storage. Any attempt to update installed apps and perform a system update failed because there was not enough space on the internal storage. SD card is useless in this case because that's how the system works.
What Went Wrong ?
Two Things. One, they never though that this could be a problem. Theses days 8 GB should be defacto even if the camera megapixel is not. This makes it easy for future updates and game installation. Second, the device was marketed for youngsters and sold on Flipkart. This kind of device is what a first time smartphone user wants and it's not being on retail, doesn't make it happen.
So who should buy it ?
If you are techie, who knows how to root your phone and solve this issue, then lets remind ourselves that this is a budget phone which is targeted towards users who don't even know about rooting. They are casual user, first time user and those who might have started using a smartphone.
Keeping this in mind, I gave this to my Dad. He started using touch phone few months back and should give us a good feedback.