Moto E 2nd Generation is yet another low Budget Android Phone from Motorola brand to create an impression in the Indian market where devices under 10K has a huge market. I have been using the device since 6 days, and while the phone overall is pretty good, it does come with hiccups which you cannot just ignore.
Video Review:
Build & Design:
When you hold the phone in your hand, the first thing you would feel is the super build quality, specially in the rear. Its more of rubberish matt with threaded edge (BAND) which also can be replaced with a different colour. it comes in Turquoise, Purple, Raspberry Red, Blue and Yellow. Looks good specially on white model.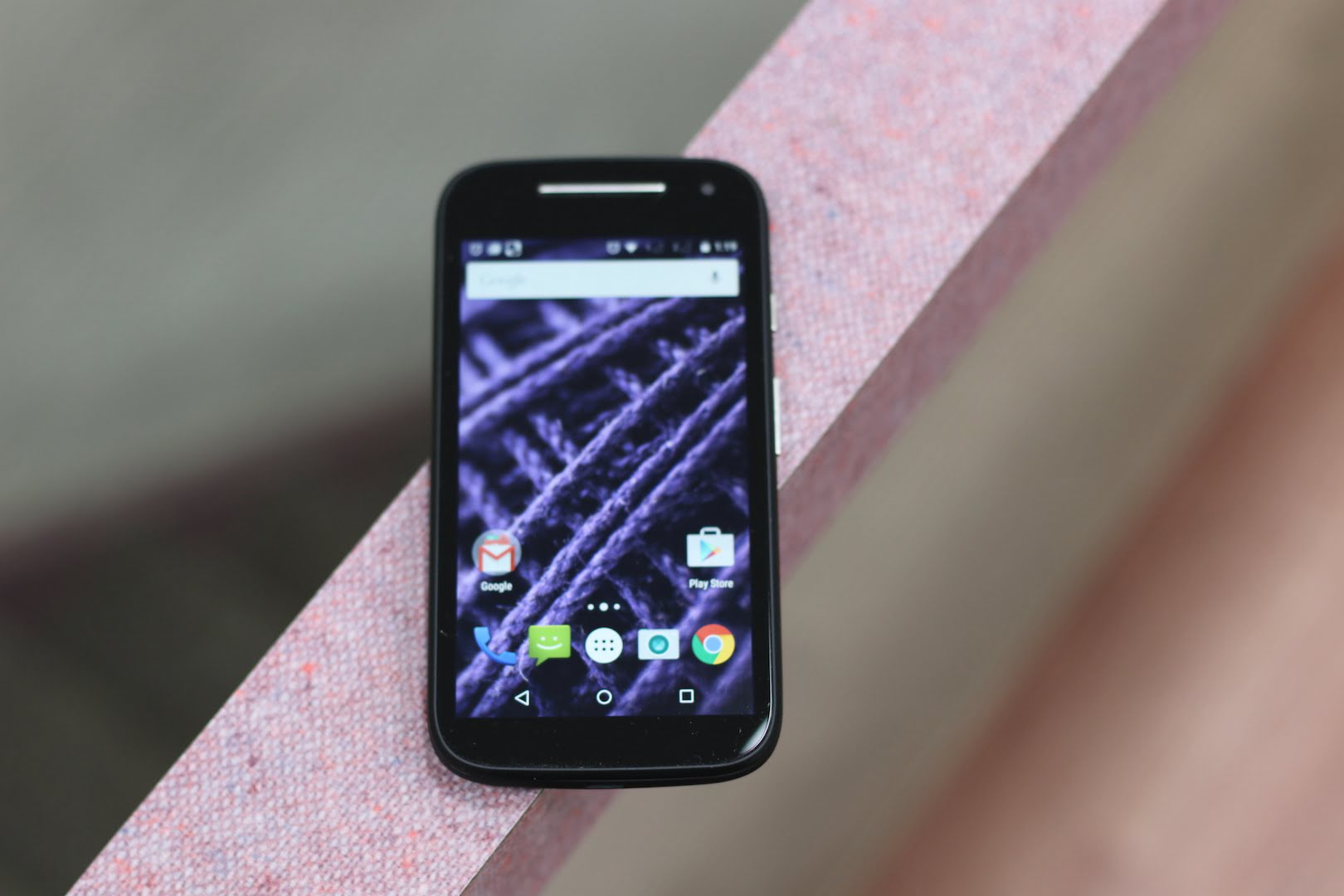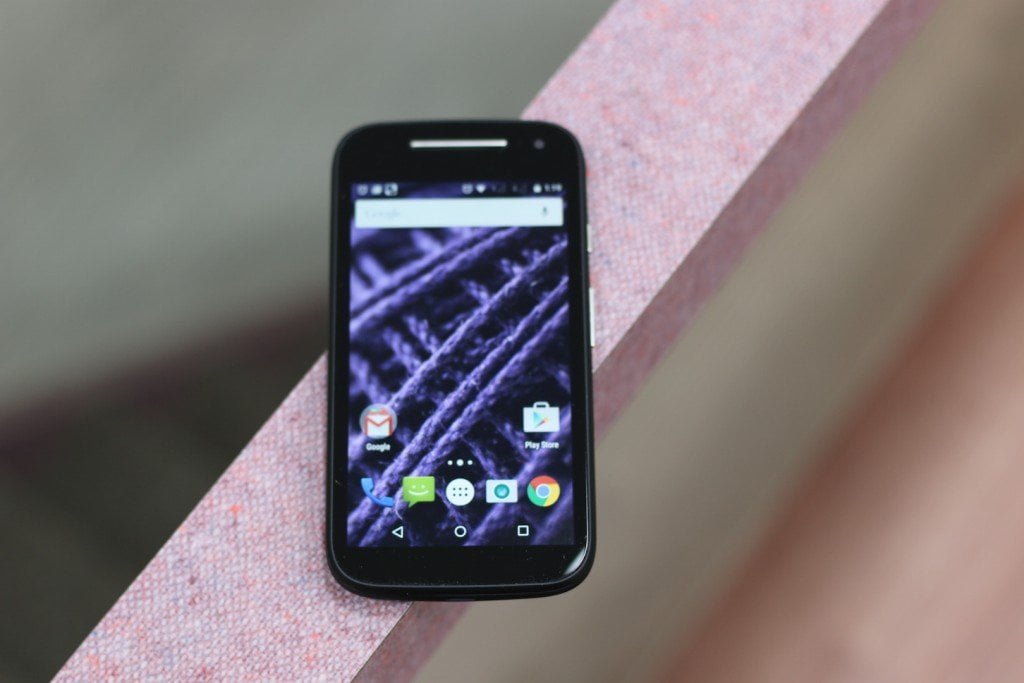 It improves the grip by a huge marging even though its not very heavy, but not the lightest phone around. The rear houses the camera in rear top while the speakers have been brilliantly are located in the front, where you get to hear your phone calls.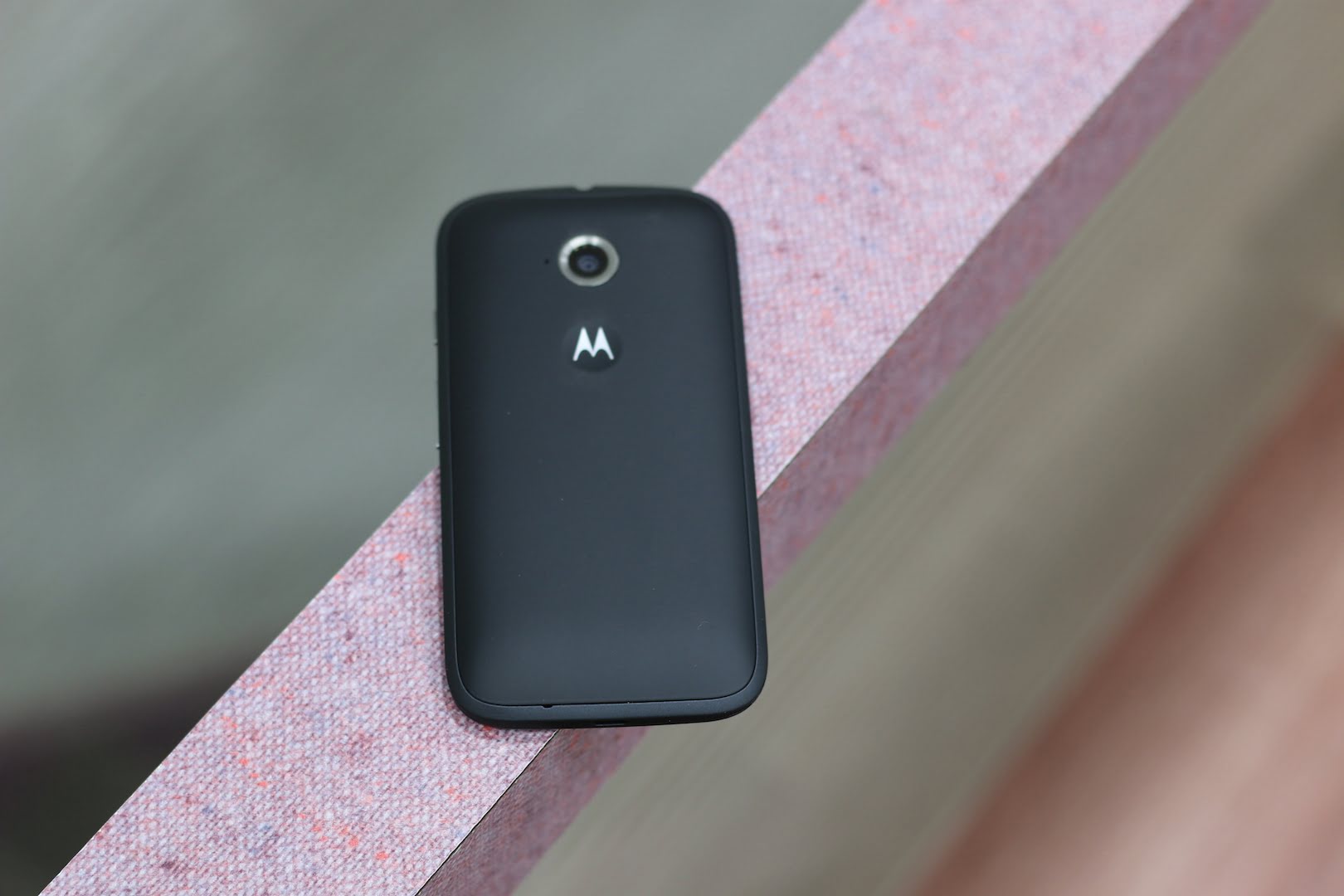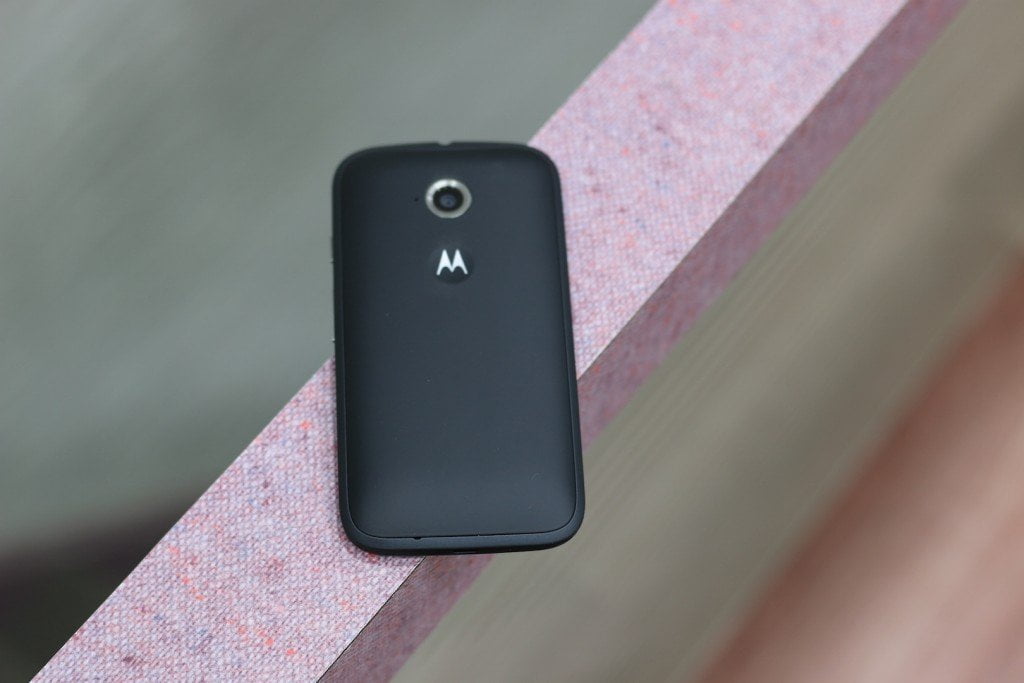 The Volume and Power buttons are located on the right edge of the device, where they can be conveniently pressed and they do respond well.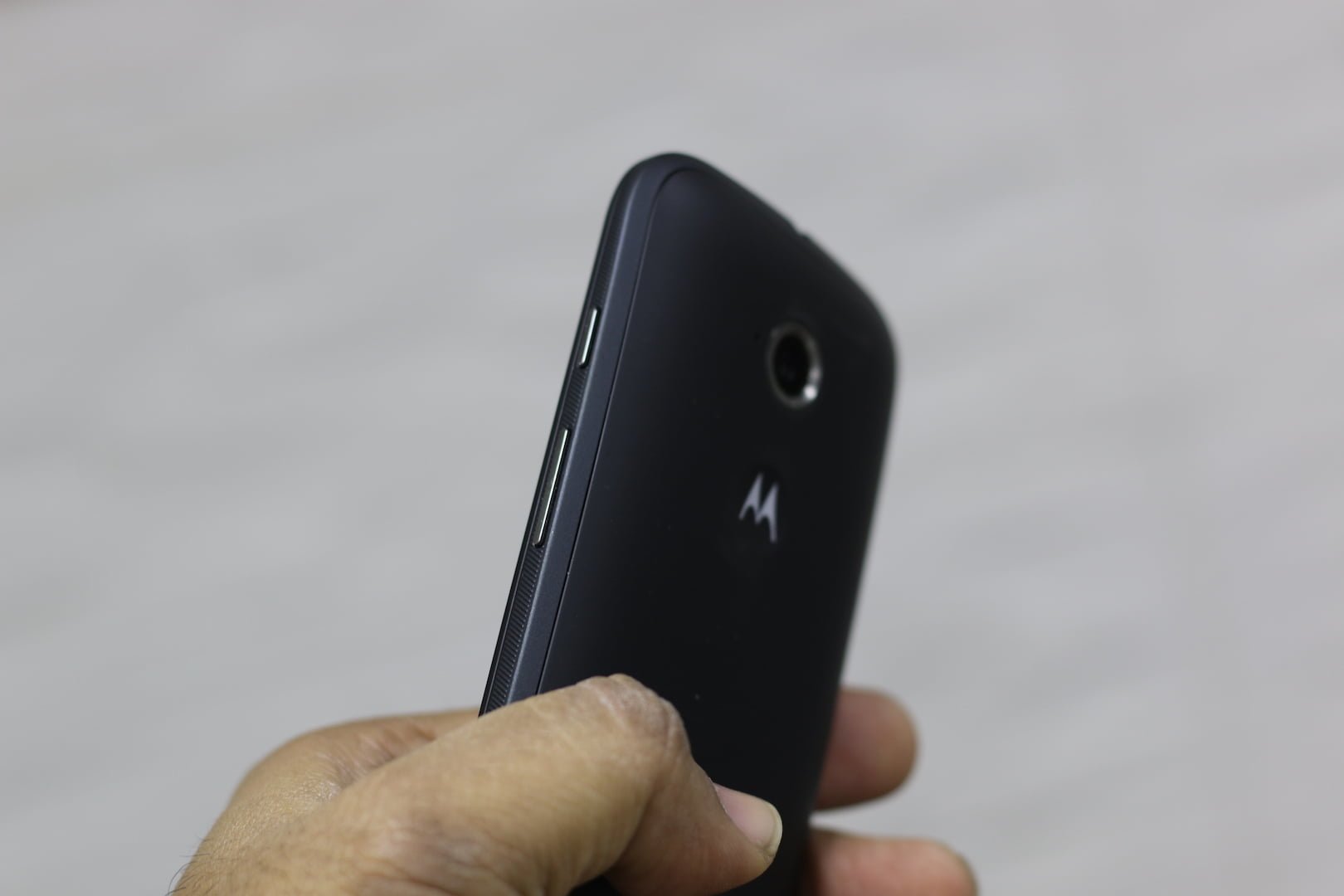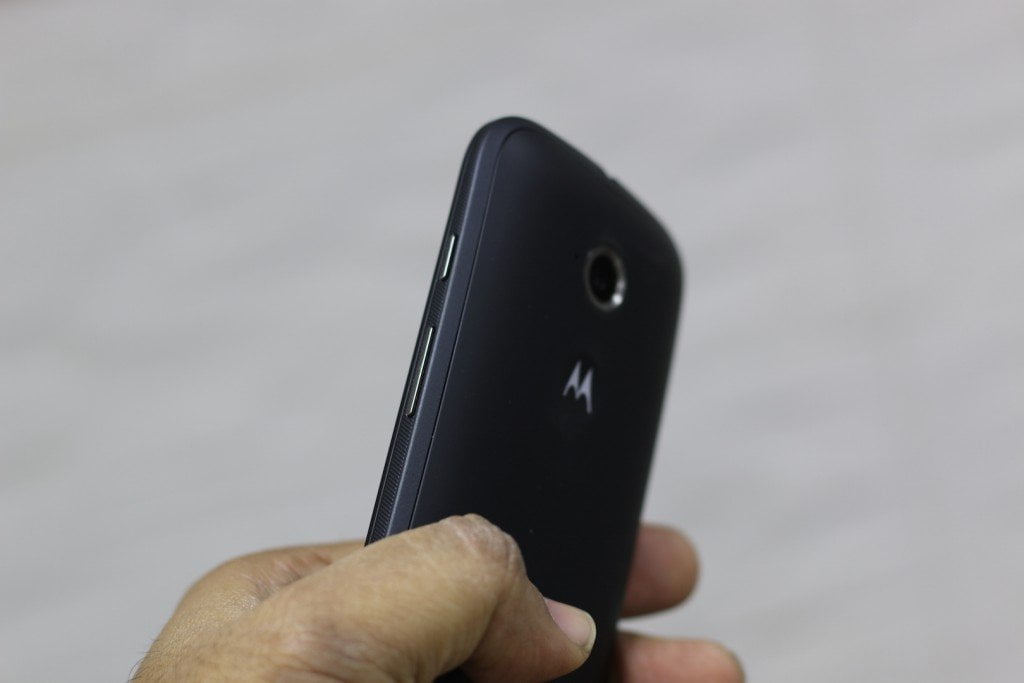 Overall, for its price, the build quality & design is absolutely pleasing. Its much better than Moto E 1st gen which has more platsic feel. Note that rear components including the battery has been sealed.
Display & Swipe Experience
Moto E sports a 4.5-inch screen with approximately 64.3% screen-to-body ratio. It comes with qHD display (540 x 960 pixels) IPS LCD display that is protected by Corning's Gorilla Glass 3 & Oleophobic coating i.e. Will keep of sweat and oil marks. The display has a pixel density of 245ppi,which gives it a sharp display.
When it comes to user experience, the viewing angles of the display are great and content on the screen remains clearly visible even when viewed from extreme angles, which is an exception for smartphones that are available in this price range.
The brightness levels are also more than adequate,and the mount of blackness is great for sunlight redability. Its better compared to others in the same price range.
The touch experience is super smooth, specially when siwping and it feels buttery smooth. Very close to what I have experinced with the Lumia 532.
Performance ( Apps and Games)
When it comes to processor, you get Snapdragn 200 Quadcore Processor which is clocked at 1.2 Ghz with 1 GB RAM and 8 GB of internal storage which makes sure you never run out of memory or space when using apps and storing files. It runs on latest Android Version, Lollipop.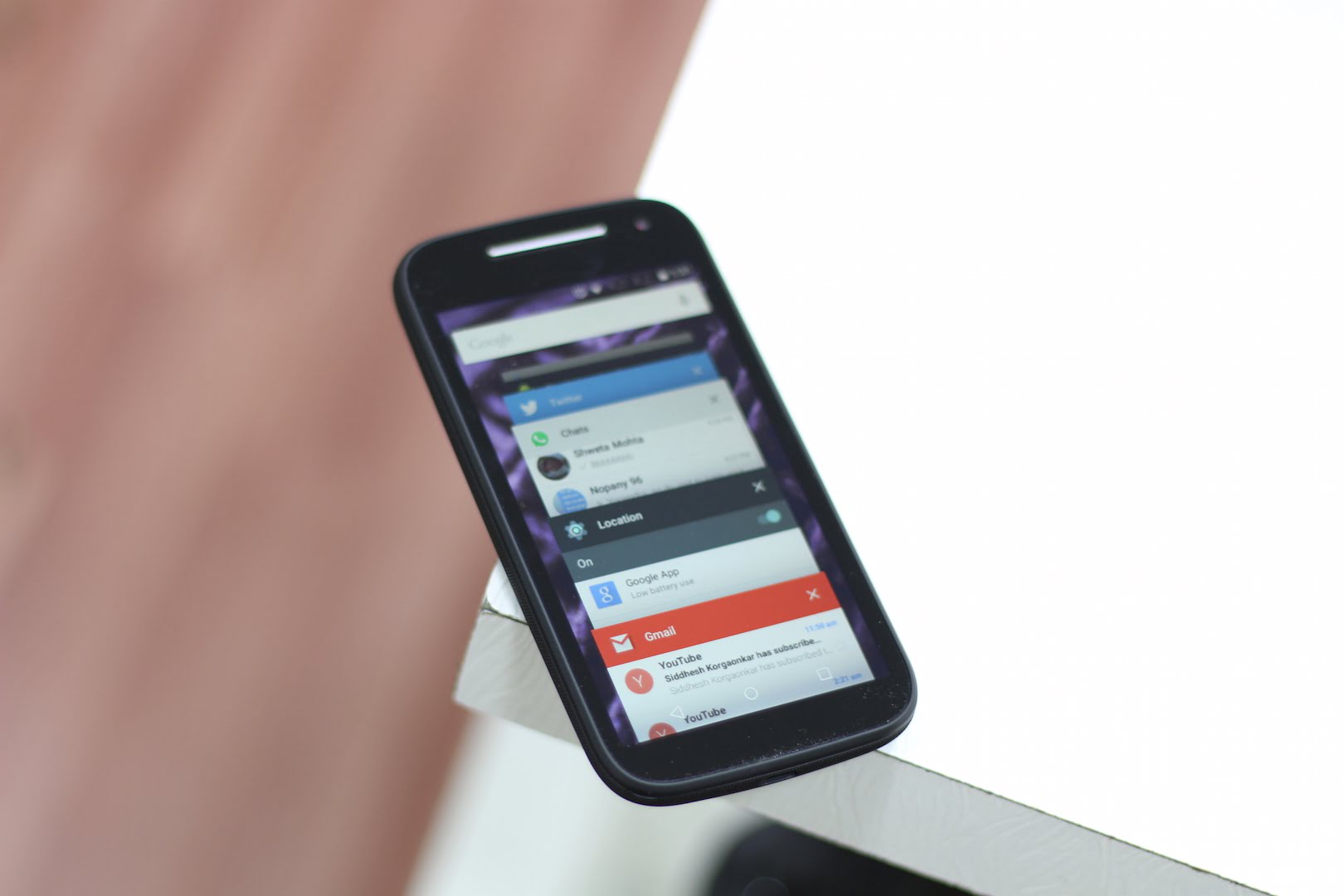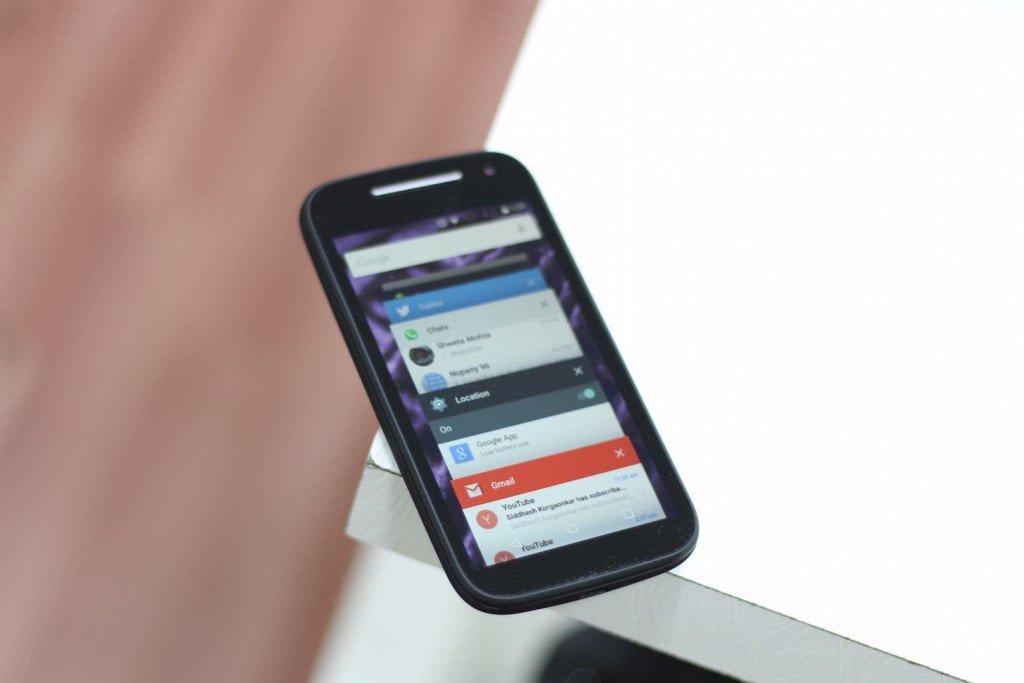 The overall experience of this version of Android is totally awesome, specially the fluditiy. If you are stuck on a phone which is still running Kitkat, it will totally take you by surprise. Motorola has integrated a couple of their apps and services, which ads to the benefit.
However, I have a couple of bad news for you. First the game performance was totally laggy when used ith Asphalt 8 Airborne which did run very smoothly on Moto E 1st Gen. Second even with other games there is touch issues. Lastly, while other apps work without hiccups, you will be able to switch between apps very smoothly, the touch response do appear from time to time. They are mostly random which makes me belive that this is a general issue.
Camera
It houses a 5 MP camera which shoots at 2592 х 1944 pixels with its inbuilt autofocus mode. The phone doesnt have a manual focus though unless its little dark where it lags to focus. The camera is perfect for day light shots and casual photography. The low light shots are decent enough with its f / 2.2 aperure. It also supports 4X digital zoom, Burst mode, Auto HDR and Panorama. There is no flash for the rear camera. The front has a VGA camera which helps during video calls.
The best part of the camera is that it can record in HD, something you dont get with phones at this price range. The quality is decent and better than phones recording at 480P
Video Playback You will be able to play HD videos without any issues.
Battery
Moto E comes with 2390 mAh battery. This is bigger than what most high-end Android smartphones ship with nowadays and is right up there with the likes of the Galaxy Note 4 and the Nexus 6. It be used easily as your daily driver with battery lasting for upto 24 hours with 4-5 hours of screen time.
Speakers
The speakers of Moto E are incredible. They are loud and clear. Motorola has smartly placed the speaker in the same place where you get to your phone calls. It took me a while to figure out, and only when I actually played a music. When used with earphone or headphones, I found the audio to be really good. The audio is clear even on full volume, and you can use the equaliser to suit to your need. I streamed music from apps like Gaana.com, and it did well.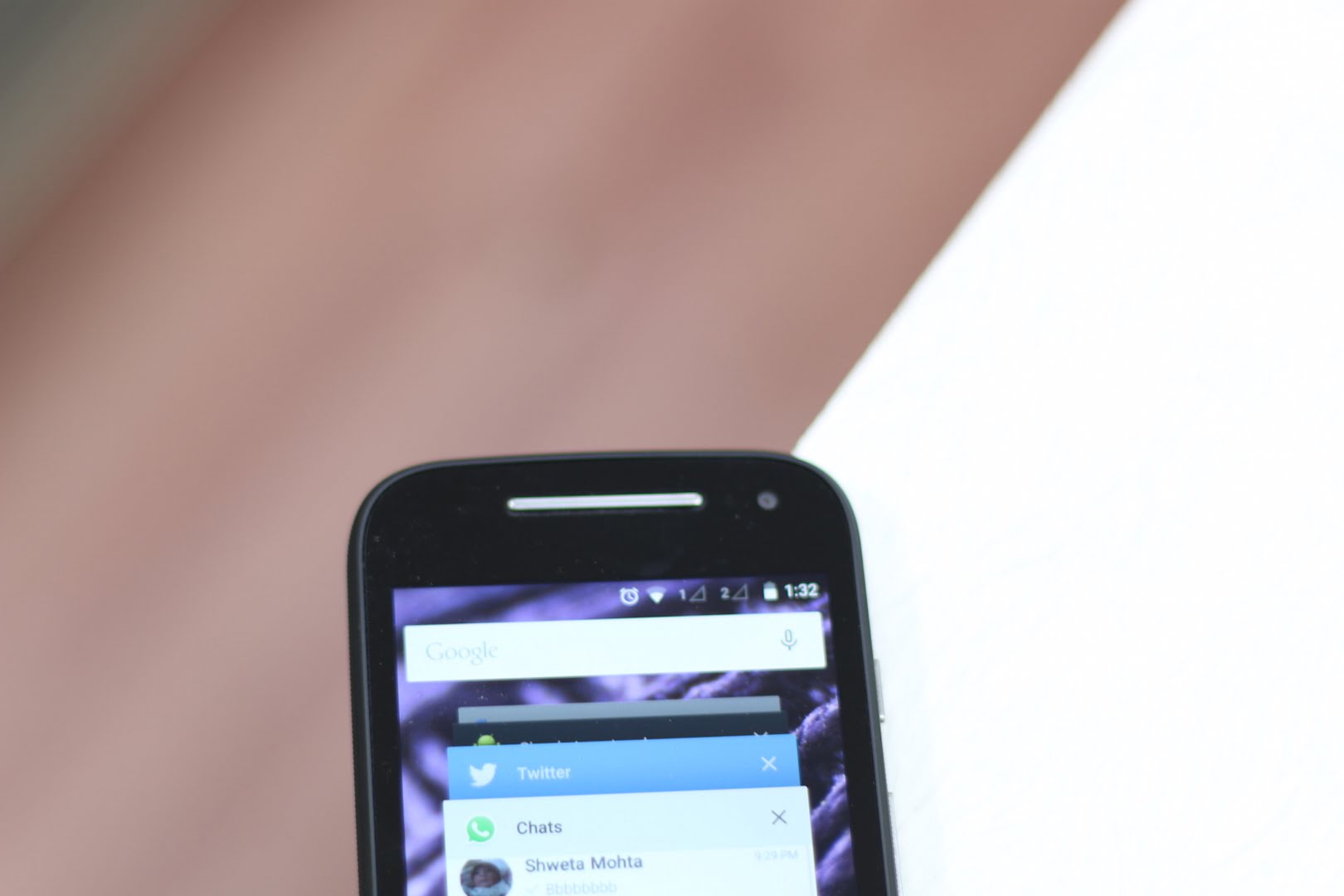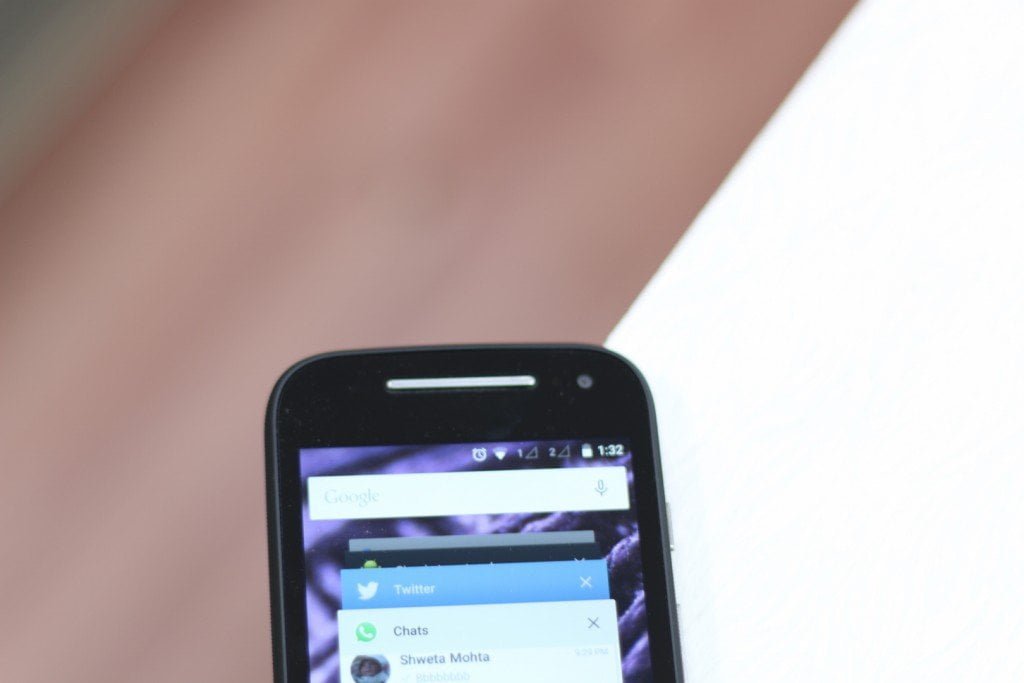 When it comes to real world situations, specially when you want to notification draw your attention in a crowded area, Moto E does a great job and you will love to watch videos and listen to your favorite music.
Conclusoin:
Moto E is a great phone overall, but the touch issue is daunting. When I asked couple of other people I know, they all said the touch issue and graphics crash could be an issue with its current version of Moto E which is 5.0.2. The same issue was with Moto G. This should get fixed, but launching a phone with a version that is know for its issues, is not smart. Its a great value for money phone, but I will suggest you to wait for the bugs to get fixed.
Product Gallery