Moto E, the low-end Android Phone from Motorola, has impressed me with this price range from two perspectives until now. First, the build and screen quality is impressive. It beats most phones, including the Nokia X and Asha series, but it misses the form factor because of its thickness. Most o  the phones in this range are pretty slim.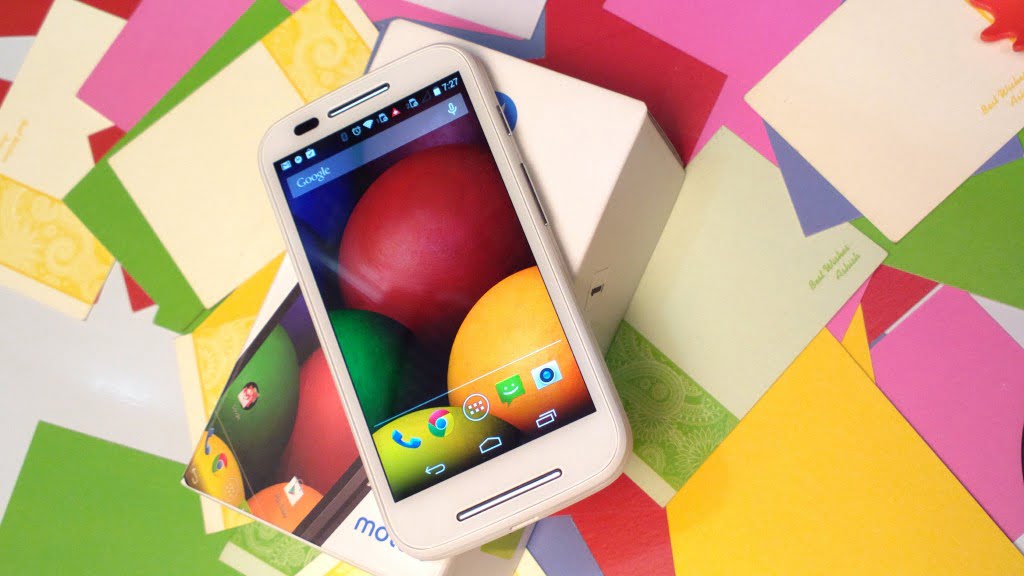 Moto E Unboxing and Gaming Performance
https://www.youtube.com/watch?v=esTiBKpS-mo
Moto E Gaming Performance
The second impressive factor is gaming. Powered with 1 GB ram and Snapdragon 200, this phone beats out any other phone in this price range for its performance. There s no lag, no frame drops, nothing. The ph ne doesn't even heat up. Below s a quick gaming video of Moto E with Asphalt 8 Heat which is a defacto for us to test any phone.
https://www.youtube.com/watch?v=tOpuYw4ZSbY
Overall the phone wins a big heart of low-budget consumers with its performance. I don't doubt it will also lag for apps, but then we will see some actual tests. We have started o r detailed review, so if you have any questions, please let me know, especially if you plan to buy it.