This is a nice trick and pretty useful in case you want to move/transfer all your mails from one Gmail (virtually any mail account which supports IMAP) account to another. Now you might say you can forward all, but it's gonna take time plus, it will LOOK like forwarded emails not real.
Another advantage you get with this (I think that's possible in just Gmail ) that all replied mails for that mail also get moved. Cool, isn't it. Now the steps on how to do it.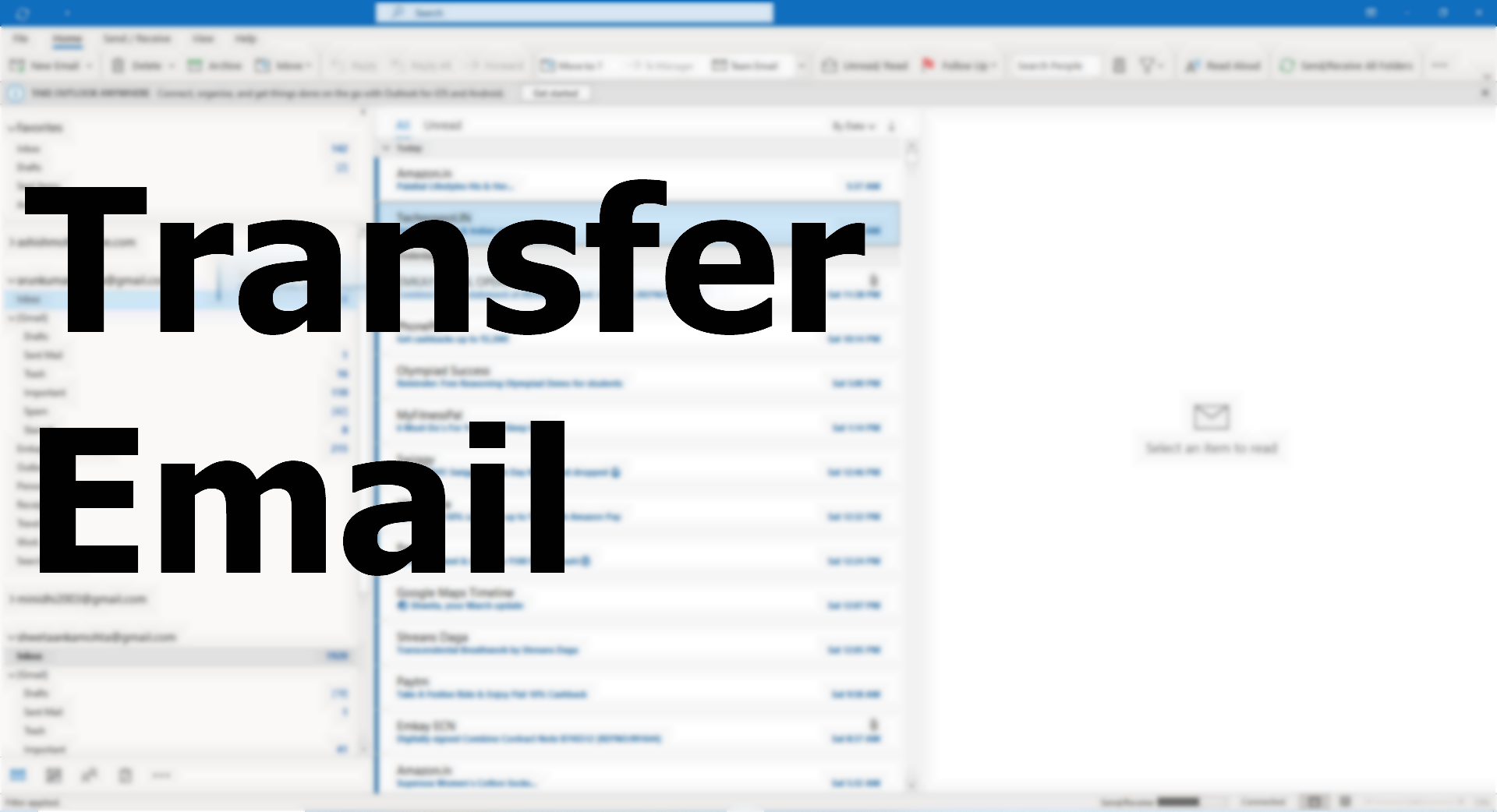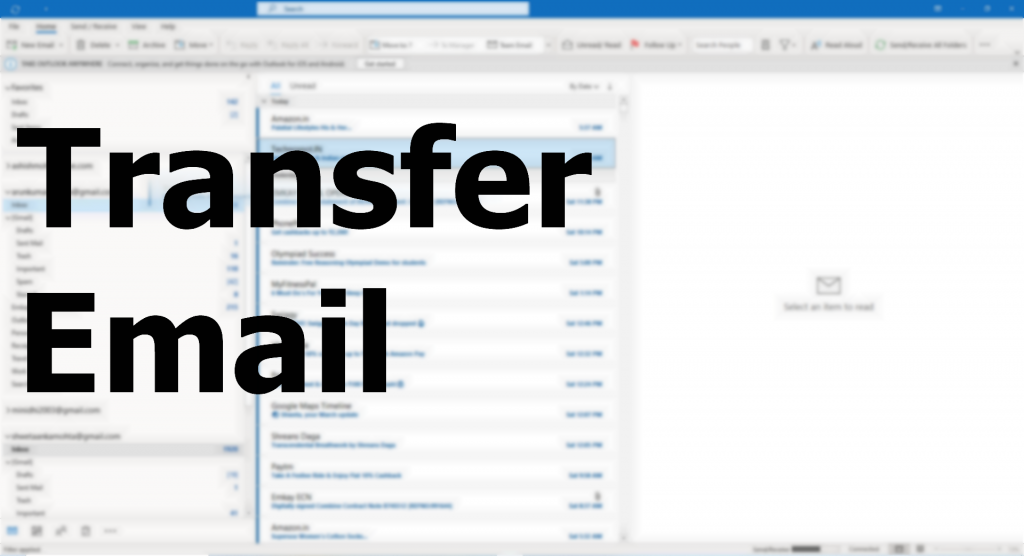 Move or Transfer email from one Gmail Account to another using IMAP and Outlook.
Assumptions:
You have your mail accounts configured in outlook using IMAP.
Your Microsoft Outlook is in Online Mode.
Steps:
Select a mail from Gmail Account A and drop it into any of the folders of Gmail Account B. Make sure you see the mail in Account B Folder.
Now after the sync is complete, check your Gmail Account B in your browser and Look for the mail you transferred. It should be there.
Make sure to use the root folders i.e.
Move the files away from the [Gmail]\All mail folder, or it might work if you set up your client not to delete mails but to move them to the [Gmail]\Trash
It was fun doing it, and so if you have one such requirement to move all your emails from one account to other, all you need is IMAP enabled and Microsoft Outlook. While this worked with Gmail, it should work with other accounts, including Outlook, Yahoo, and others.
I hope the post was easy to follow, and you were able to move emails between two Gmail account. If this worked for you, do let us know in the comments, especially if it was anything other than a Gmail account.