Do you love downloading movies, audio, games, software, etc., from the internet? Knowing the sites that offer excellent services is a must for a download fanatic. That way, you can move ahead and download what you want without a fuss. This post will discuss the top websites to download almost anything. Visit these sites and see if they satisfy your desires.
Best Websites To Download Almost Anything
There are numerous downloading sites available. However, you need to choose the one that best suits your needs. Keep in mind that safety, reliability, and easy-to-use are vital criteria when selecting downloading websites.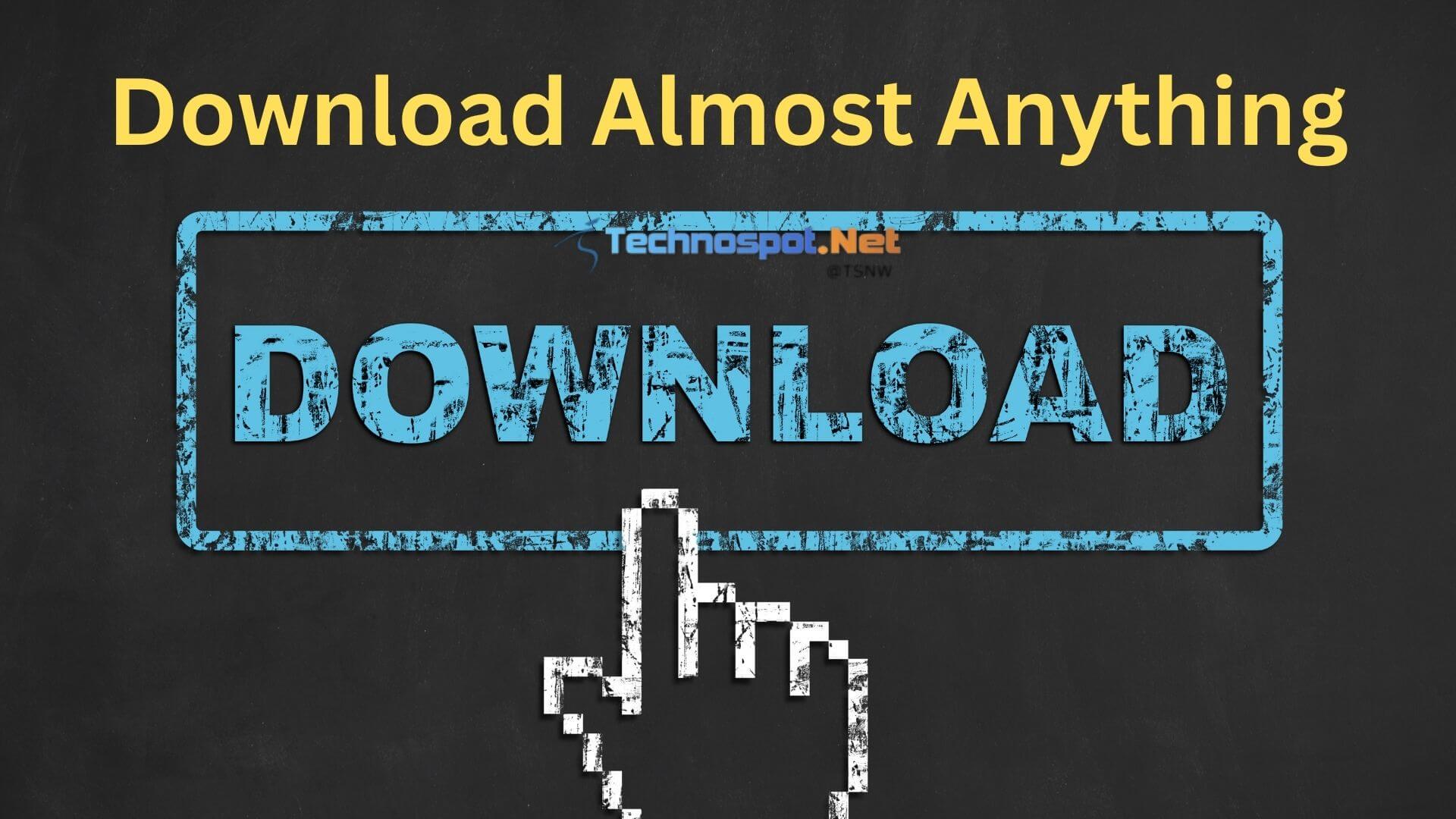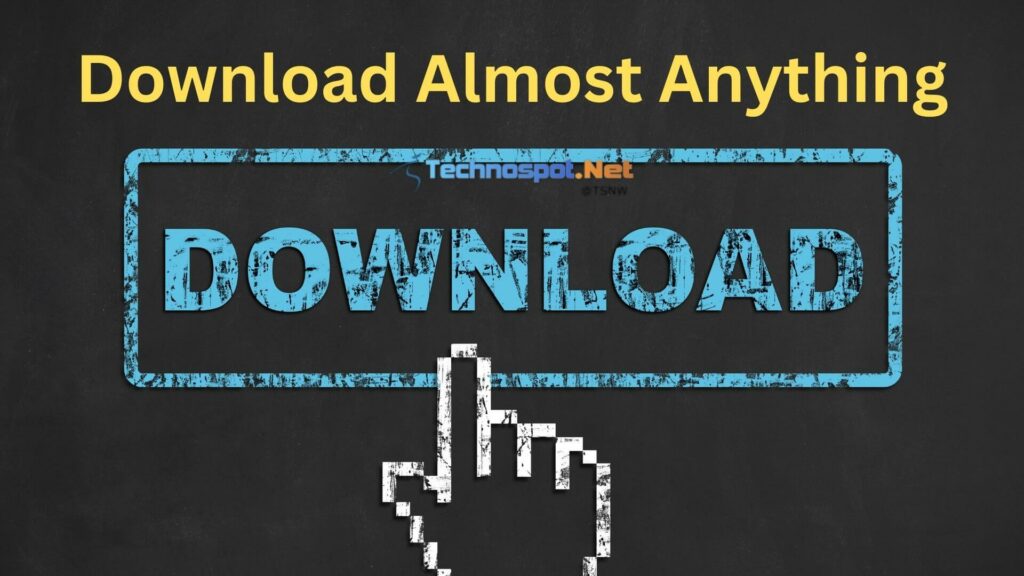 Here are the top downloading sites –
1. FileHippo
FileHippo is one of the best third-party websites to download software solutions for Windows. Here, you will come across various prevalent applications such as Chrome, CCleaner, and more. The company is very particular about safety and thus offers a proud disclaimer – All software is 100% spyware and virus free.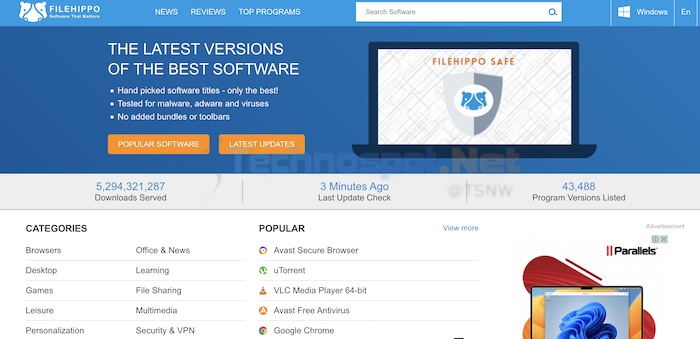 The website is neatly organized, offering different sections dedicated to various purposes. You will find categories such as Browsers, Desktop, Games, Leisure, Personalization, Social & Messaging, etc. Clicking on any of these options will lead to a list of software products. Downloading the software you want is easy and fuss-free.
On the right-hand side of the screen, you will see a list of the most popular software solutions. These include Avast Secure Browser, uTorrent, VLC media player 64-bit, and more. Apart from that, the website also offers news related to the world of technology along with reliable reviews. If you want an update of the existing software you are using, FileHippo can help in that matter too.
2. Unsplash
Unsplash is, without a doubt, one of the most popular platforms for photographers across the world. Here, one can share professional and free images. Perhaps, the unique aspect of the platform is the availability of royalty-free images. That means you don't have to worry about copyright claims when you use these pictures for your own need or purpose.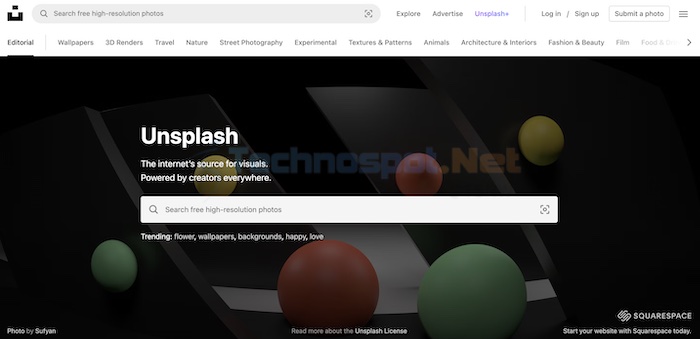 The trustworthy free stock images website is an excellent platform for photographers to publish their work via the Unsplash license. The list of photographers, the library of images, and photo impressions are increasing daily. One of the best aspects is that anyone, amateur or expert, can upload photos. However, it is subject to quality control before getting published.
Unsplash allows users to use images for commercial and non-commercial purposes. While you don't have to credit the original creator, it is always good to do so out of courtesy. Besides, one can optimize the image by using tags, titles, and descriptions. You need to use relevant and specific keywords for better exposure.
3. Ninite
Ninite is an excellent online website that lets users download and install alternate software solutions simultaneously. Previously, users had to download multiple programs one by one. For instance, after Chrome, you can go for Skype. But with Ninite, the scenario has changed completely.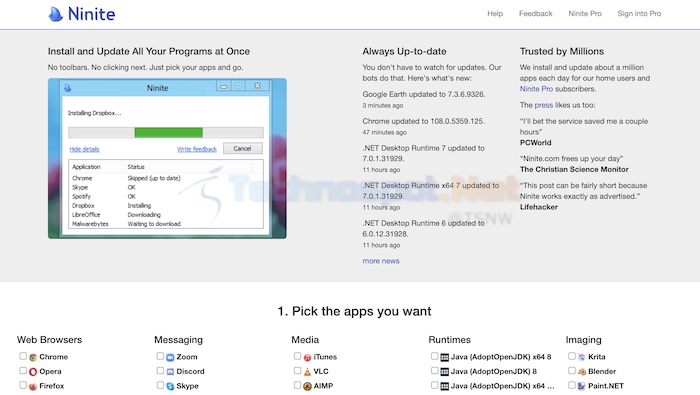 Besides, Ninite takes up the time-consuming aspect of installing applications. The program finds apps from official websites and ensures you get the most recent version. It also applies software updates whenever they are out. Moreover, it also blocks optional adware.
You can use the Ninite tool to choose the apps you want to be installed. After that, there will be downloading of an installation package. The customized installer will start downloading and installing your chosen apps.
With this tool, you don't have to worry about researching much about the apps you want. For instance, it will detect where you have a 32-bit or 64-bit system and download accordingly. The installation process is hassle-free and comes free of cost.
4. SourceForge
If you are looking for a platform offering open-source software solutions, you have come to the right place. SourceForge is a leading code hosting platform delivering access to a massive inventory of open-source projects. It is, in fact, one of the most trusted platforms for software development, discovery, and reviews.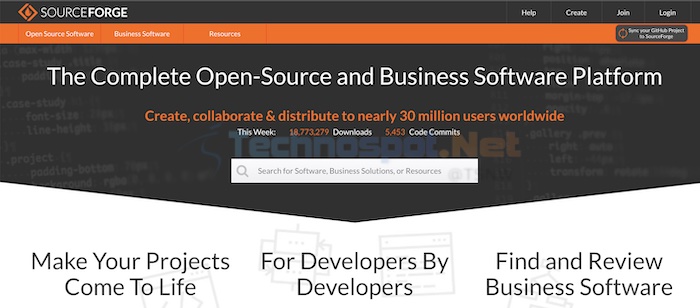 The platform is a dedicated community of developers. The platform focuses on community collaboration to help open-source projects get the success they deserve. You will also get detailed and reliable reviews of business services and software solutions. The website is organized and has a user-friendly interface.
When you scroll down, you will see the open-source projects of the month. These are the ones that have gotten the maximum downloads within the past month. Besides, you will also come across sections such as popular projects, business software of the month, and more! At the end of the website, there are two categories for easy navigation – open source and business!
5. Download Crew
Another unique software download website you can try is Download Crew. The website claims to hand-select downloads and tests them individually for safety purposes. The site's user interface is impressive and includes various sections for hassle-free navigation.
You can easily choose any options at the top to go to the desired section. These include Windows, Mac, Linux, iPhone, iPad, Android, Store, and News. You will also find other categories, such as audio, video & photo, backup & recovery, design & illustration, and more! You can download the software of your choice anytime you want.
You can also find the software you want with relative ease. All you have to do is go to the filter section and make the necessary changes. When that is done, you will get the software you need. Apart from that, the website also offers relevant and vital software news. These offer great value to the visitors as it offers much-needed information about the tech industry.
Conclusion
These are the best downloading sites available. However, there are other options present too. You need to opt for the website based on your needs. Check out these websites and start downloading them today!