There are many situations which turns embarrassing for PC users , naah I dont mean "that", but I am talking about the unnecessary sounds which your PC might make in public and specially when you are away from computer. Imagine Skype ringing your machine in a cafe when you are away to grab a sandwich.
Auto Mute helps you in turning off your windows starting and shutting down volumes but Mute on Lock keeps your speakers off when you lock and move away from your computer. Very helpful and it comes with a portable version also.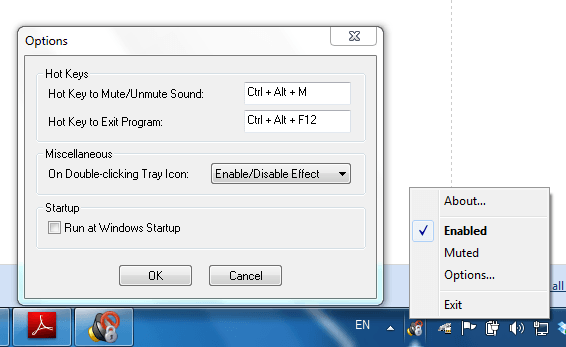 Once installed or run, it will sit on your system tray quietly and turn of all speaker when you press windows + L. You can test it by running some song and then lock it after that.  Rest is all common stuff like setting up hot key, run on windows start up etc etc. Download Mute On Lock from here.