My Dell studio laptop recently started having this strange heating problem which shutdowns the system in like 40 minutes max and I don't want to run AC just for this so I came up with my idea of this laptop stand you see below. Click on the image to see larger view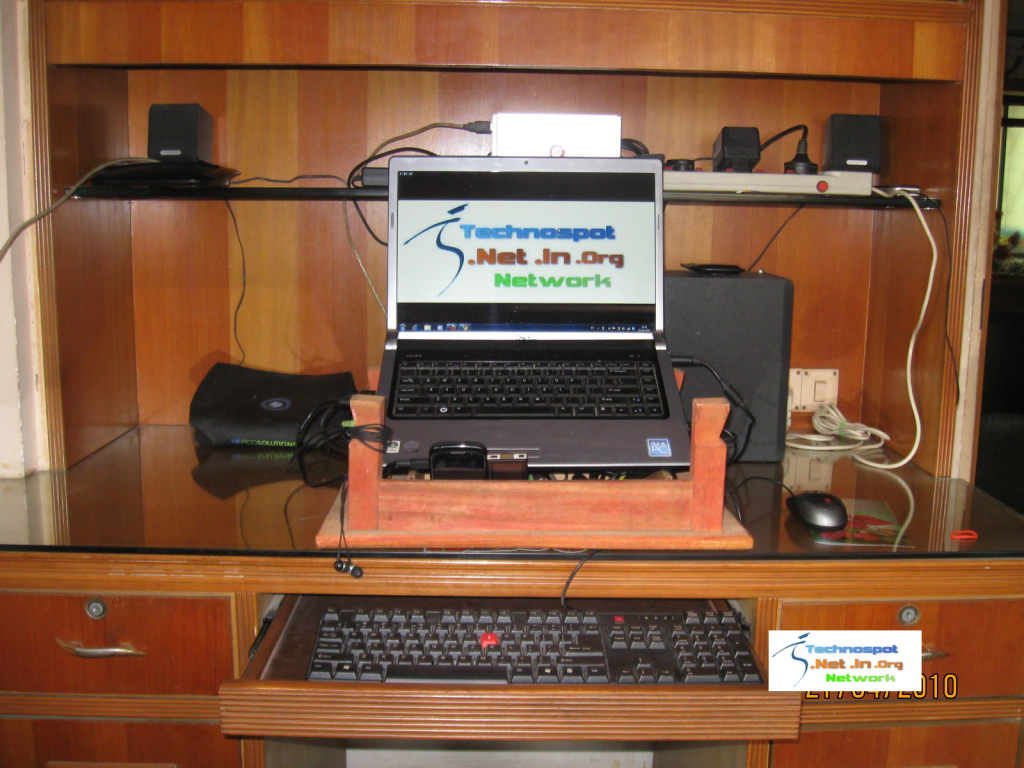 I used two things here, A chowki ( in Upside down position ), which is a wooden seat with small legs, mostly used in India and a small cardboard box. The most important thing here is the size of the Chowki which should be just good enough to hold your laptop in slant position, not too big not too small.
The laptop is placed in slant position so there is enough space for ventilation and dissipate the heat.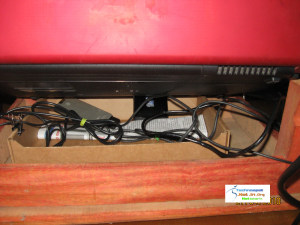 The Cardboard Box acts as container for Wires, Extra Storage devices, Mobiles and music accessories which in my case was Zune.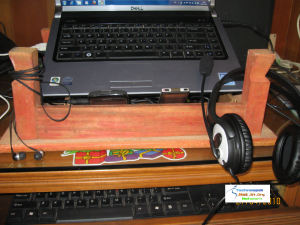 Another trick here is how to keep the devices from not falling back into the box. For that you will need to add small piece or folded newspaper to just give it little support.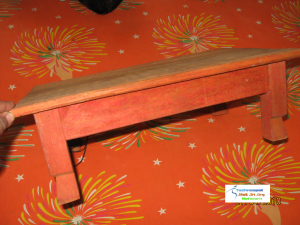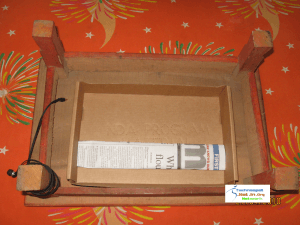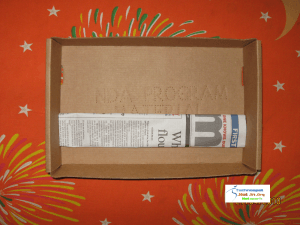 Another advantage of using this box is to raise the laptop a little. As USB ports etc are all over the laptop specially on side and few cases might have in front. You can also use few clips for when the wires can get out when used, for example Mouse.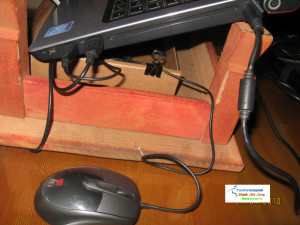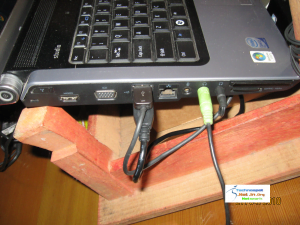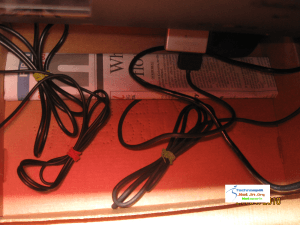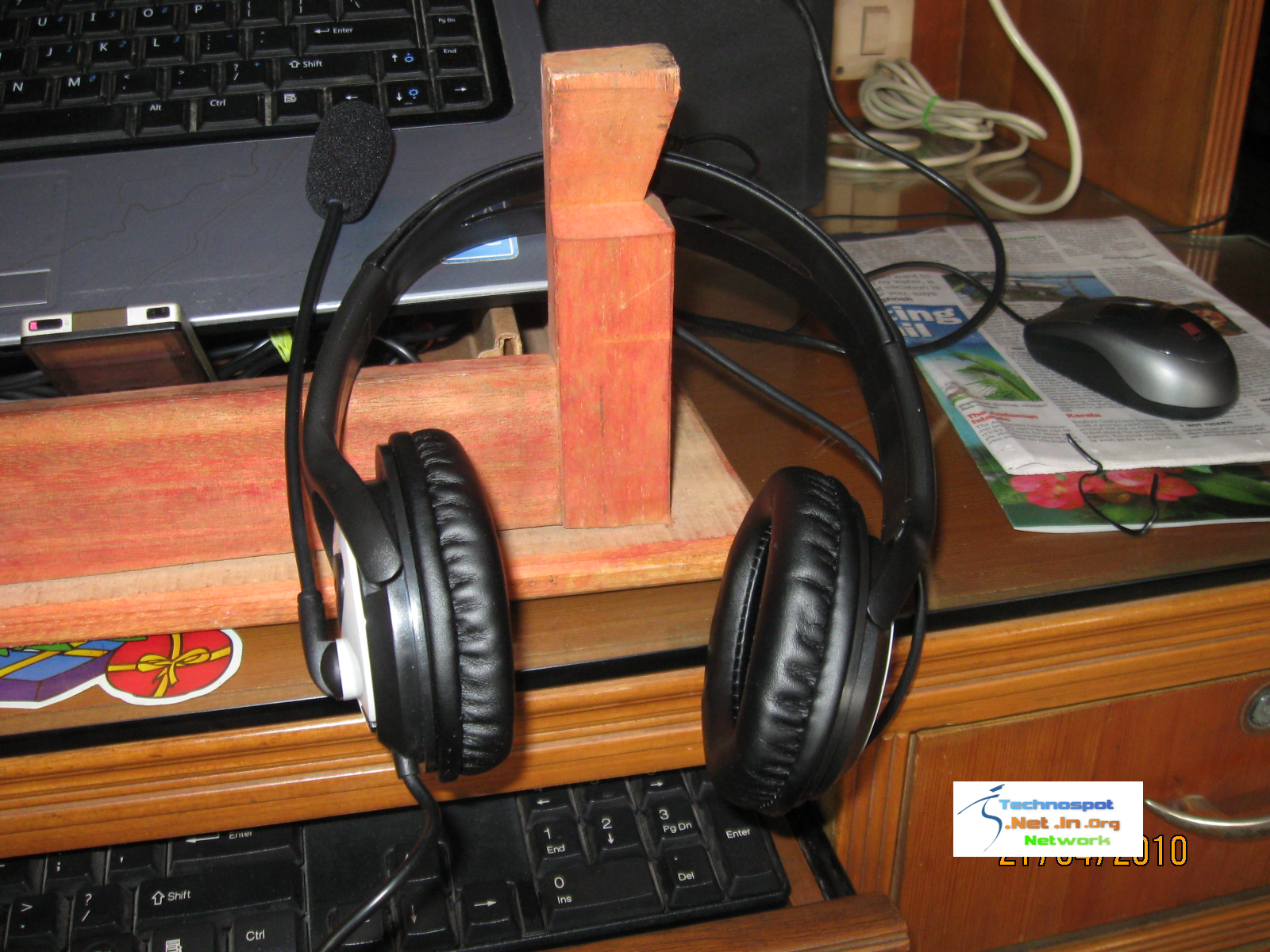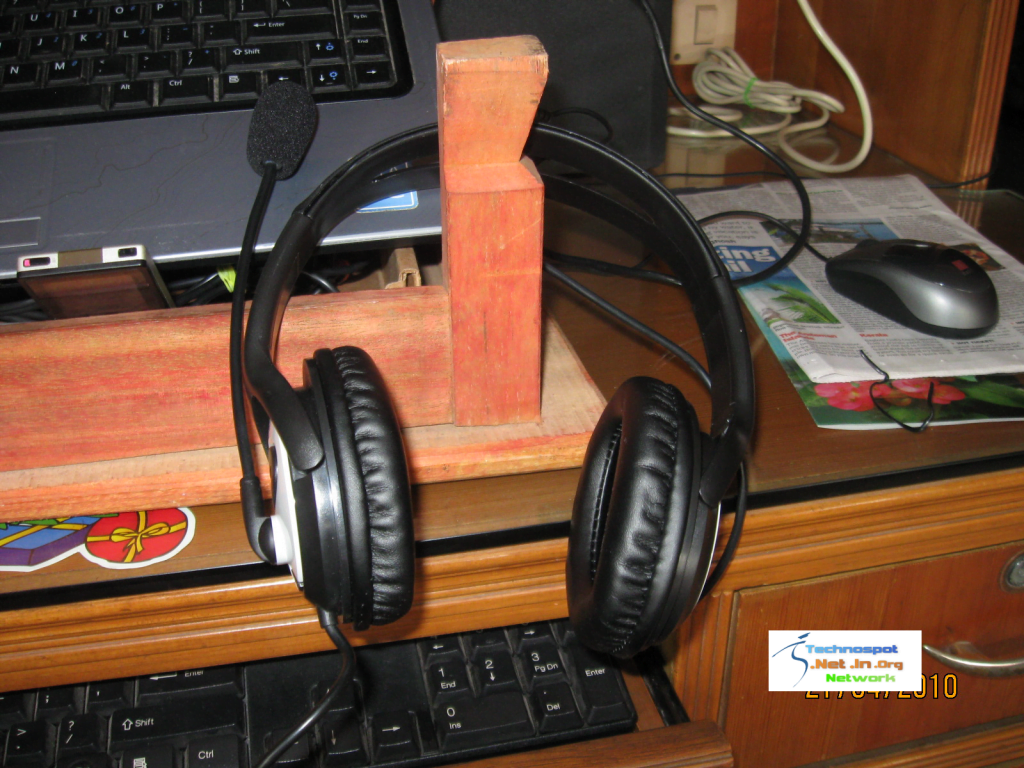 The complete arrangement will not cost you more than 6$ where the only thing that cost is the Chowki.
Here is another idea, if you want to keep your devices in horizontal position so you can see the display, add some clip to the card board inside the chowki and you are done. Check the images below.