Are you stuck with a locked keyboard and can't seem to type anything? Don't panic! It may not be your actual hardware that is causing the issue. Instead, it could be an internal problem on your Windows computer. In this article, we will provide several fixes for unlocking a frozen Windows keyboard and explore what might have caused the keyboard is locked issue in the first place. So keep reading if you want to get back up and running quickly!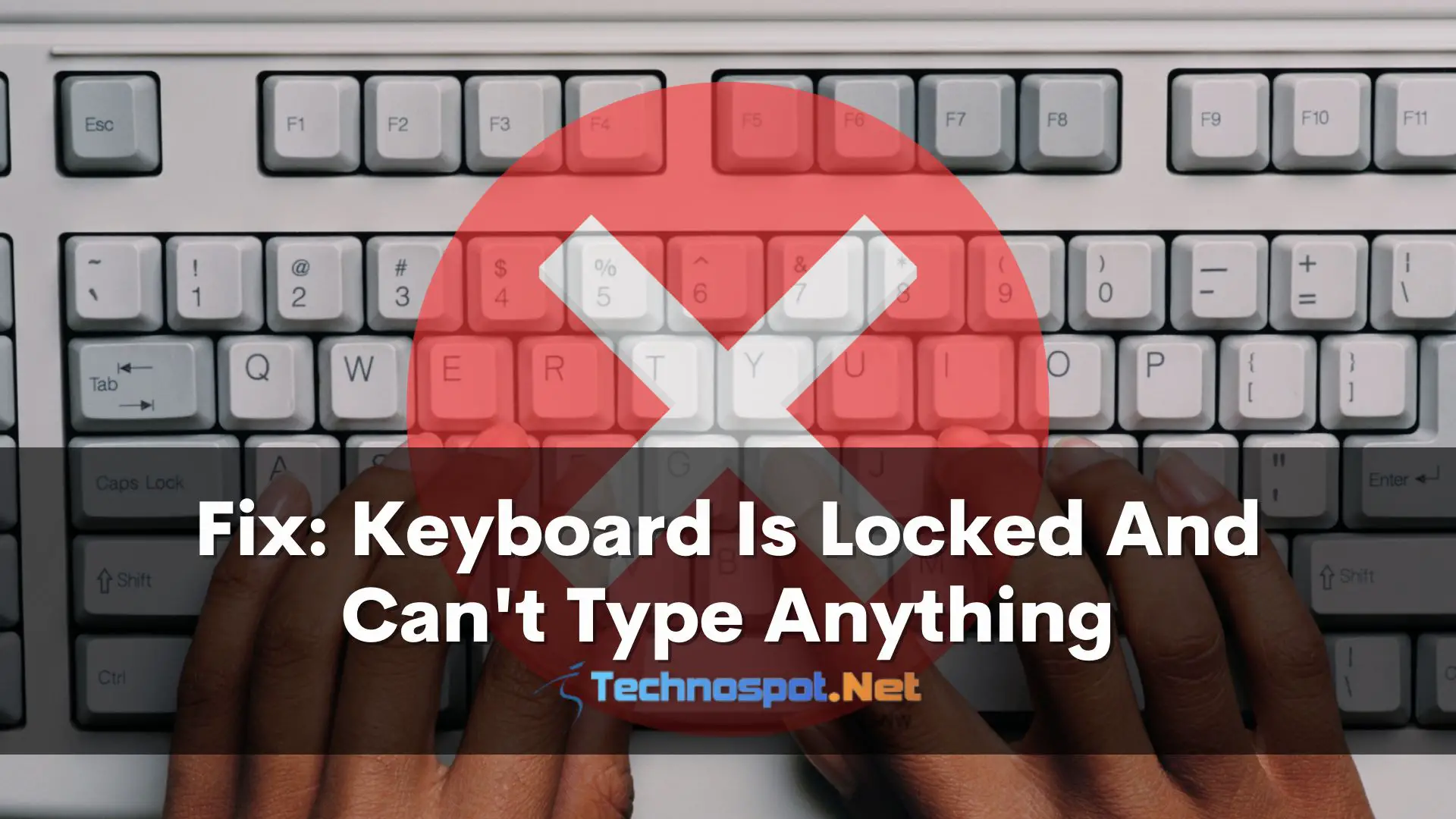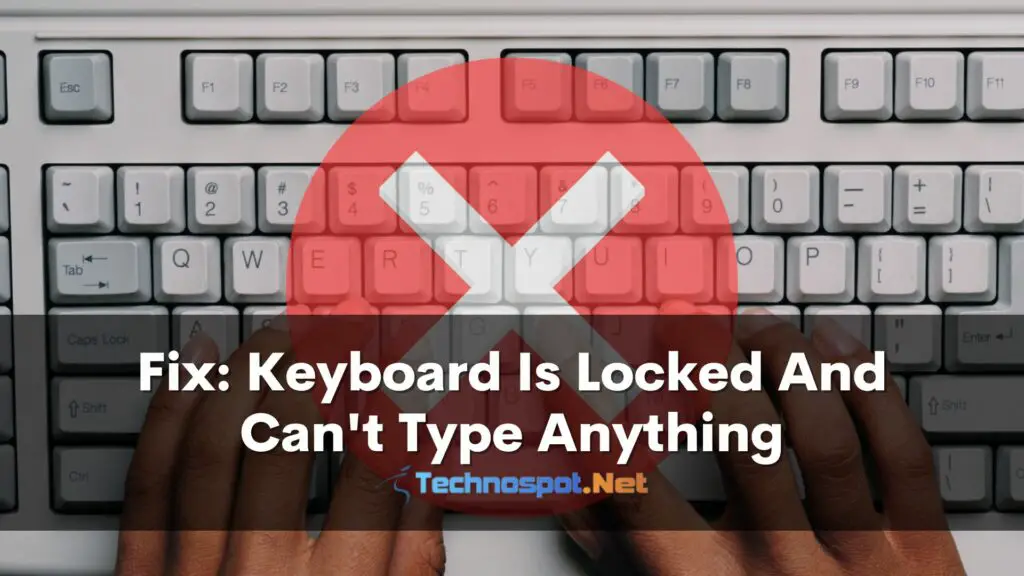 How Do Keyboards Get Locked in Windows?
The keyboard on your Windows computer may have been locked for various reasons. Outdated drivers, especially in laptops, can be one of the primary causes behind this issue. Additionally, certain key combinations you unknowingly press could trigger features that cause typing delays or even put the keyboard into hibernation mode. Lastly, an improper connection between your PC and its associated keyboard may lead to similar issues.
My Keyboard Is Locked and I Can't Type Anything
Considering all the possible reasons why your keyboard is locked, we have found some fixes to help solve this issue. Here's all that's covered in this article:
Physical Check
Reinstall Keyboard Drivers
Using Group Policy
Let's now have a detailed look at all of these methods.
1] Physical Check
The most probable cause for your keyboard not working is that it may not be properly connected. Check the connector and the socket it is plugged in. If inserted correctly, try disconnecting and reconnecting it after a few minutes. If the particular socket is not working, try using another one. To confirm if the keyboard is working correctly, try connecting it to a different system to see if it works. Make sure that there is no dust or moisture in the socket as well as the connector.
2] Reinstall Keyboard Drivers
Reinstalling keyboard drivers will refresh the drivers and eliminate any corruption that may have happened during the initial installation, causing the issue now. Follow these steps to reinstall keyboard drivers in Windows:
Open Windows Settings (Win + I)
Navigate to Bluetooth & Devices
Locate the keyboard you want to remove, click on the three-dot menu and click on Remove Device.
Restart your PC, and once you are back in your account, let Windows detect the keyboard again.
Finally, download the OEM driver for the keyboard, and install it.
3] Using Group Policy
Open Group Policy Editor and navigate to the following policy
Computer Configuration->Administrative Templates->System->Device Installation
Click on the subfolder Device Installation Restrictions on the left and right sides to see the possible restrictions.
Right-click on Prevent Installation of Devices not described by other policy settings and, edit this option, set it to DISABLED.
Reboot, and once you are back, you should be able to
Related: Fix: USB Keyboard Volume Keys Not Working on Windows 11/10
Conclusion: 
In this article, we looked at some fixes for the keyboard not working or being locked on a Windows computer. The keyboard and mouse are the basic peripherals you need in any computer; having one of them not working can get tiresome. As a temporary fix, you can enable the onscreen keyboard in Windows, head over to the Windows settings, search for it in the search bar, and enable it. We hope you found the article to be insightful. Please make sure that you share it with everyone.
What Is the Difference Between Sticky Keys and Filter Keys?
Sticky and Filter keys in Windows are both accessibility features and not entirely designed for regular users. The Sticky keys allow you to use modifier keys, i.e., Ctrl, Shift, and Alt, to execute shortcut commands more quickly. With sticky keys, you don't have to keep the modifier key pressed to execute a shortcut command. On the other hand, Filter keys detect frequent and soft keystrokes and ignore them to improve the typing experience.
How to Turn Off Sticky Keys
Sticky keys are a feature in Windows that allows you to use the Modifier keys, i.e., Ctrl, Shift, and Alt, without keeping them pressed while using a keyboard shortcut. This means when you press you need to press Ctrl+V to paste something, you can paste Ctrl+V separately.
This can create issues while typing as once you press Ctrl, many keys you click on your keyboard will lead to the execution of a command. Here's how to turn off Sticky keys in Windows:
Now in the Windows settings, head over to the Accessibility section from the left pane.
In Accessibility, open the Keyboard option.
You will now see a few settings. From those, toggle the Sticky keys off.
How to Turn Off Filter Keys
Filter key is an accessibility option in Windows 11, making the system ignore repeated keystrokes. So while typing in normal circumstances, certain characters will be ignored. The feature should be turned off for regular users. Here's how to do it:
Open Windows settings.
In the Windows settings, head over to the Accessibility section from the left pane.
Now, open the Keyboard option.
A list of settings will open, and from that, turn off the Filter keys.