It's pretty common to forget attachments while sending emails. It gets even more embarrassing when your boss replies, asking to send the attachment kindly. I will share how you can enable or disable the Forgotten Attachment Reminder in Outlook in this post.
Forgotten Attachment Detector
Office Labs rolled out a plugin for Outlook called FAD or Forgotten Attachment Detector a couple of years ago. It used to check your mail to find if you intended to send an attachment with the mail. Well, its no magic, It's based on some keywords like attachment, find in attachment, etc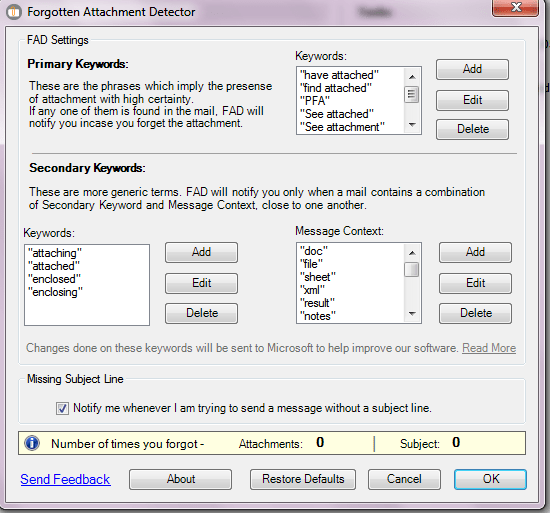 After you hit send, the FAD checks if there is any keyword indicating that. If yes, a warning message is displayed to you with a snippet of where you mentioned keywords like that. You can always reconfigure according to your writing habits. Though you should always make sure you collect documents before sending mails (that's one tip for Email management ), this will act as a final check.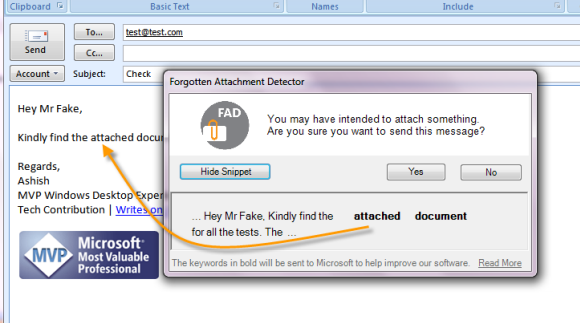 Enable or Disable the Forgotten Attachment Reminder in Outlook
Fast forward today, this feature is built into Outlook. Follow the steps to enable or disable the Forgotten Attachment Reminder in Outlook.
Click on File > Options > Mail
Scroll to Send messages section
Select the checkbox which says—Warn me when I send a message that may be missing an attachment.
Click on the Ok button to save the option.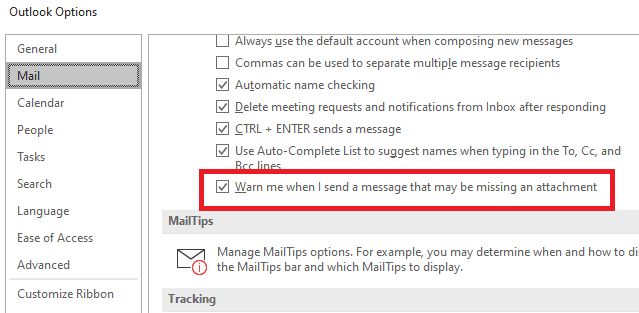 The only thing missing here is the keyword, which is awkward. Microsoft should have allowed end-users to have their own choices for detecting attachment.
Next time you forget to attach a supposed file in the email, Outlook will warn you about it. I am guessing Microsoft is now using its algorithm to figure out if an attachment is required for the email by picking up keywords in the Email.