Its not you see something amazing everyday but Today Nike announced something which sounds futuristic but its here and its called as Nike Plus Fuelband which measures your daily activity  using a band ( which has a built-in accelerometer ) on your wrist and an app which keeps logging your data of what you do all day.
In simple words it will measure your everyday activity and turns it into NikeFuel which includes Tracks calories burned, steps taken and more and yeah It's  watch if you keep track of your time.!! Check the video at the end of the post.
This is a terrific idea like when the watch was invented and its the only thing which sticks to your body all the time, you know what I mean. Right from College students to Boxers to Runners will have no issues wearing it and it makes a stylish watch for sure.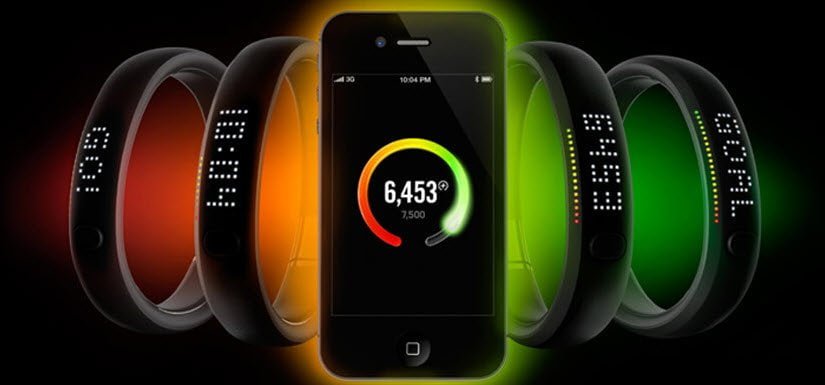 Using this band you will be able to set your daily goal and it keeps tracking and once you reach that goal of calorie bar, it goes green. This band connects with your computer via USB port or Syncs over WIFI. If you use the App which seems to be for iOS you get more details and they say is a good motivator.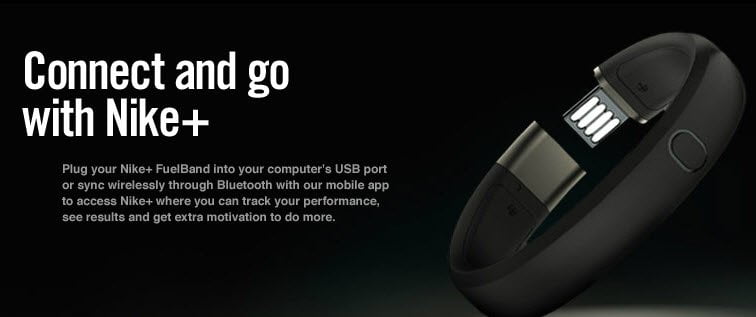 App for Desktop or your phone basically breaks down your daily activity into graph with sharing feature inbuilt, ability to set goals right from the app, syncing over wifi and son on.
This band is not ye up for sale but it seems it will open for preorder by 5 PM EST as the sales page says and it is only available in US.
It costs 149$ and Pre-orders available in limited sizes and quantities from 1/19 to 2/19.  Arrives in-home on launch day, Feb 22.