When we visited MWC 2013, we met the Nokia Music Team ( Dean and Robbins) and were lucky enough to get our hands on the Nokia Music App for Windows 8 and Wind0ws RT.  This app is now available for Windows 8 Devices in UK, US, Ireland and Australia with others to follow up. (Learn how to install outside these countries) Using this app you will be able to use Nokia Music Plus service on your Windows 8 or Windows RT Device.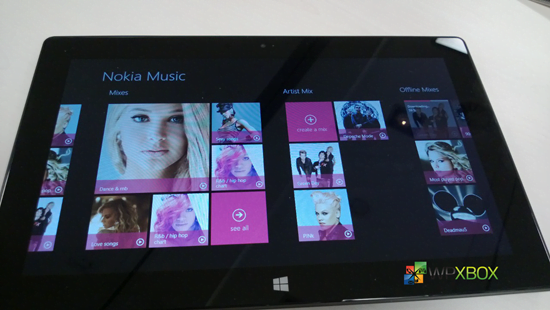 Features of the Nokia Music App (Regular)
This is very similar to Nokia Music App on Windows Phone but if you are going to use it for the first time, you are going to love it. This app brings in
Side Swipe : You can find more information about any music you are playing in the app by using side swipe. It pulls in form information like Biography, More Songs by the Artist, etc.
Skips: You are restricted to only 4 skips in the regular version. This can be annoying for many of you but you need to pay to make it unlimited.
Offline Mixes: The real reason why anybody subscribes to Nokia Music are the mixes. These mixes lets you listen of songs from a particular category or something created by any other user. You can download them to your PC and listen when there is no Internet connection.
Play Music on your PC: You should be able to play music which is stored on your computer. Nokia Music will grab the Artwork and Artist info by reading the ID3 tag if available.
Play To: You can stream music to DLNA devices on your wireless network like Xbox.
Multi-Screen Access: Now it is possible to have the same experience on your Windows 8 as you had on Windows Phone. Starting with this, Nokia has rolled in Multi Screen Access feature for all its consumers.
Supports Snap : You can snap Nokia Music App and keep working with other apps. Nokia Music will keep playing the songs.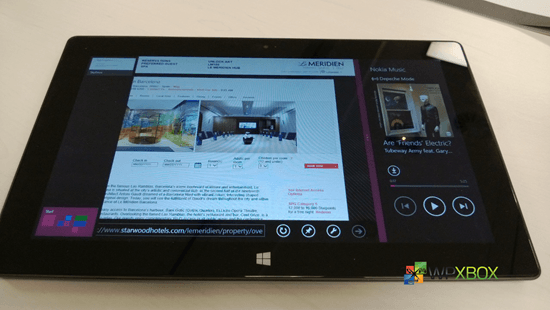 If you subscribe for Nokia Music Plus Service you will get more features. Below is the list:
Unlimited Skips in mixes. So if you find something boring, keep skipping.
Nokia Music Plus brings Lyrics for every song which are Synchronized.
Got space ? You can have unlimited offline mixes
Dolby Pulse Powered High quality Audio (192 kbps)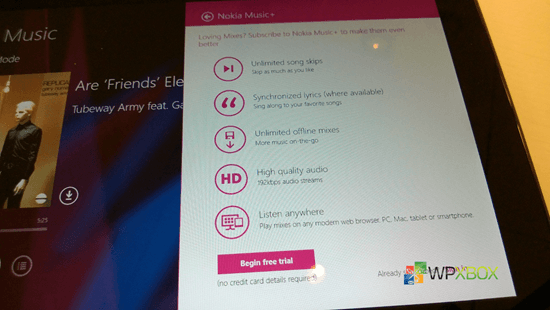 Nokia Music Plus was not created in one day. It took a lot of effort and research by Nokia Team and users like Me and You (NPS or Net Promote Score). We have tons of details about how Nokia Music Plus which you can read here
Download Nokia Music Plus:
You can either search in the Windows Store or follow the link. In case Nokia Music App is not available in your country, just change your country settings to US. Then make a search and install it. Now this will work with your account.