When looking around for a new mobile for my Mom who just don't want to use touchscreen and needs a mobile with bigger display, I picked up Nokia 301 which was announced this February at the MWC 2013 event. I am yet to do a complete review of the mobile but here is the unboxing and quick review of using it for couple of hours.
Unboxing:
Check out detailed review at wpxbox.com
Quick Review:
Specification:
Nokia 301 just fits the scenario of low end phone in non smartphone category though it does have app, email support brining it very close to smartphone but it still isn't.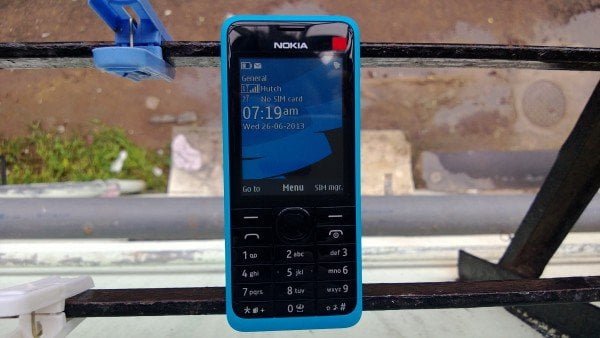 A quick look at specification tells us that it has:
6.1 Cm of screen size which is bigger than regular phones in the same segment, 3.2 mega pixel camera which includes Nokia's special image processing including software support for Panorama, Self Portrait, Timer tec.

The phone accommodates two SIM of which one is inside the phone while the other is outside. It supports 3G and 2G on the first SIM while for the second SIM its only 2G. Technically it can support 3.5G.

When it comes to connectivity, the phone has Bluetooth 3.0 with inbuilt support to copy Contacts, SMS, MMS etc. from your previous phone but lacks WIFI and NFC. However, you can connect to your PC and use it along Nokia Care Suite with its Micr-USB port which is also used for charging.

It houses 1400mAH battery power which should make the phone run for 24 hours at least.


Internal Memory is 64MB but can be expanded to 32Gb using a micro SD card. This should be enough for you to store movies, music, tones and images.
Software:
The phone uses Nokia Series 40 platform which has all the features you would expect on a semi smartphone. If you have internet active on the phone, you can download apps from the Nokia Store and use apps like Facebook etc.
There is option for changing themes which is in coherence with  301 colors. The home screen has widgets for SIM Switch, Clock, Player etc. but can be changed to plain home screen if it confuses a lot.
In case you are not using the second SIM, you can choose to set the default to the first SIM so it does not ask you which to use every time you make a call or send SMS.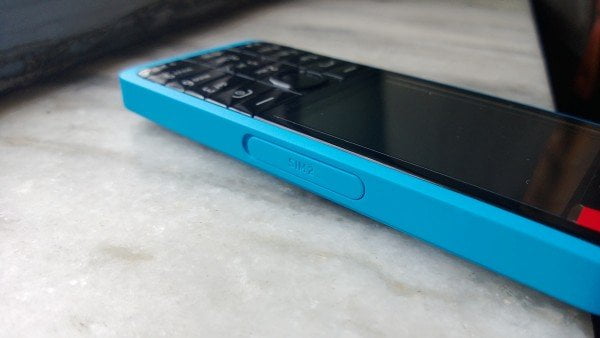 SLAM Mode:
The phone has a special file transfer mode for images and videos called as SLAM. The working looks very close to how NFC is used to transfer files but what it actually does it is find the nearest Bluetooth device and pair with it automatically. Its secure because it's only going to connect with nearest Bluetooth device even if there are a couple of other devices around.
Below is a quick demo we recorded at the MWC Event.
Summary:
All that said, Nokia 301 definitely looks like a great phone if you are looking for a non-touch phone with decent camera and supports 3G. I will come with more detailed review with special feedback from my Mom who actually rejected Nokia 105 on many factors. Stay Tuned!!