I attended the YouTube Partner Program event that took place in Hyderabad, 7th June 11 which turned to be very fruitful. There was lot to learn when it comes from publisher point of view, the complex being the copyright issue itself. I had a lot of questions which was answered and lot of details was explained by the team.
I have posted most of the details which I remember and had noted down and sharing with you here. If you are one of the partners or want to become one, this will help you answer most of your queries.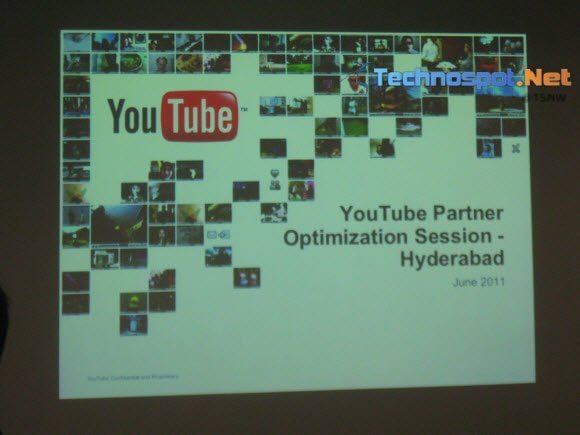 Table of Content :
How YouTube Handel's Copyright Work
Tools to Identify Duplicate / Copyright Content
Who owns the content ? Explained with an example.
Video and Software Reviews. Includes Question and Answer
Optimization Checklist for YouTube Channel.
Types of Advertisement in YouTube
Why it is right time to start a YouTube Channel
Resources.
---
How Copyright Works in YouTube :
This is how copyright notices are handled by YouTube.
Lets say Publisher uploads a video which some other company or person finds is his work. That person can file a copyright issue with YouTube.
As soon as that is done, YouTube Sends a notice back to the publisher with a chance to explain and video is suspended.
YouTube sends back the explanation back to person who complaint.
Now if the person who claimed accepts and agrees saying back to YouTube that he is ok with that, video goes live again.
But if the copyright claimers sends a counter notification back and disagrees, YouTube takes down the video again.
From this point of time, Copyright issue goes out of YouTube's system and both parties have to settle this outside or in court.
If things resolve, the video comes back else it stays suspended.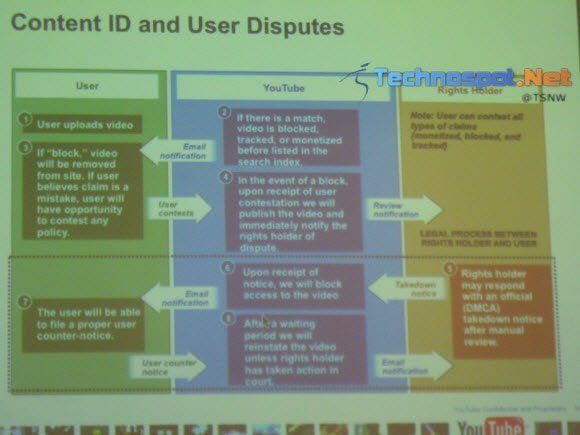 Important Point : A YouTube Partner has three chance before his account gets disabled. So make sure whatever you are uploading belongs to you and always think from every particular angle when it comes to copyright. For normal accounts, it is suspended immediately.
Tools used by YouTube to identify copyright content for the video
YouTube uses two tools, Audio ID and Video ID to find if the content is already on YouTube.
They also check for MD5 Hash technology to prevent re upload of any YouTube video which was downloaded using any third party tool or an extreme case where it was stolen.
What YouTube Content ID System Has :
Manual Take Down and MD5 Hash Technology
Tools to facilitate multiple take downs
Audio and Video ID. This is still being improved.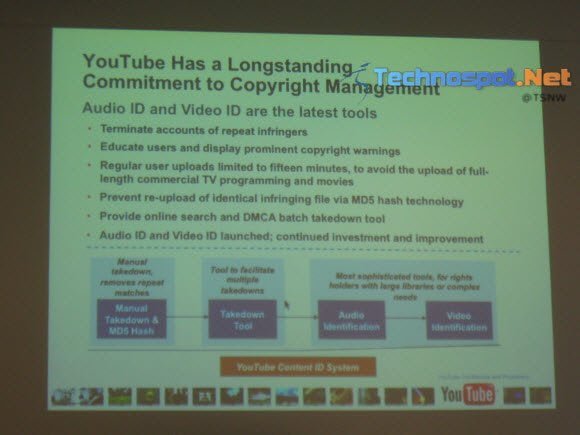 How Rights are claimed on the content : The Tangled web of Rights Clarences
The battle on who owns the content is confusing and there are different aspects of it. YouTube Team tried explaining us on who owns the content with this graph below. An example of video which has music included is explained.
Video Rights :
Studio that creates video owns the right
Studio can license distributor rights around the world.
Local Distributors own rights to the dubs they create for the video.
Distributors need to clear music performance rights  with local collecting  societies.
Music Rights :
If a music involved in the video creation, then  Studio Needs to clear music rights world-wide.
Music can have multiple owners which are of two type.
Music Label owns the rights to the sound recording
Music Publisher, which are sometimes more than one, has rights to composition.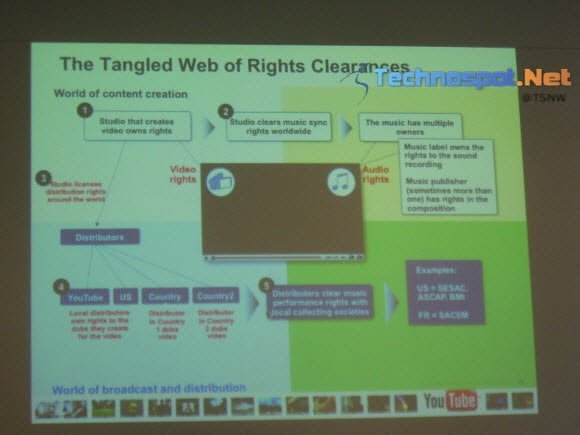 Video and Software Reviews

Question : What if there is no policy available by the Software or Game under review on advertisement placed on the video ?
Answer : The best is to get in touch with the developers and ask if they are ok with it. In case they do not reply, you can add this point to YouTube while enabling the revenue sharing.
Question : How you evaluate a video is a review when it comes to software or game review ?
Answer :
Think from users who come to watch and how they will justify it. Will they think its a review ?
Though it is not necessary to have audio in your video reviews but there should be a way for users to understand what you are doing. Though audio is preferred but you can always make use of Text, Subtitles, captions etc.
Question : What details do you expect the publisher to provide when they enable revenue sharing in this case ?
Answer :
Did you find if there is a restriction on Advertisement places. If allowed, a URL of that policy.
Game or Software Name and a URL to it.
What you have done in video like Voice, Game Play etc.
These details will help the YouTube Editor team to understand things much faster.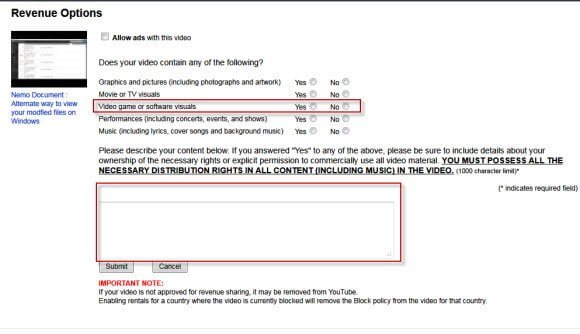 Optimization Checklist for YouTube Channel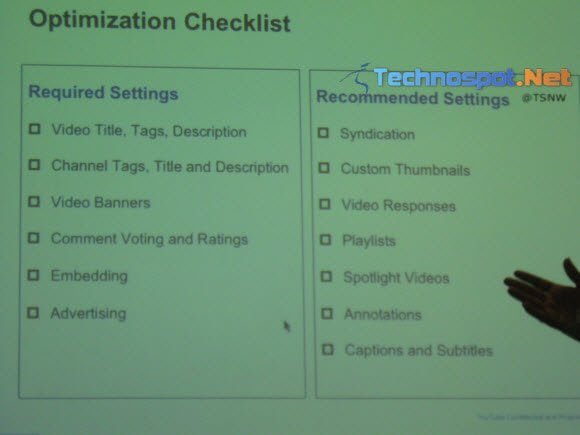 Recommended Settings :
Syndication
Custom Thumbnails
Video Responses
Playlists
Spotlight Videos
Annotations
Captions and Subtitles
Below these are discusses in detail.
How to use Tags in YouTube Videos
Tags play very important role when it comes to search in YouTube because that is what users think when they search.
Tags for Videos :
Make sure you have appropriate tags added to every video.
You can also add related tags such as if you reviewed a Song, you can add not only movie name as tag but you can also add Actors involved in the song, singers etc.
Never Over do with tags because there is a certain limit after which YouTube will ignore. The limit was not told but there is.
Do not abuse tags i.e. unrelated tags. If there is a video with unrelated and overdone tags, you will get a warning for that.
Tags for Channel :
Make sure you have right tags set for your Channel also. This should relate to what your channel mostly talks about.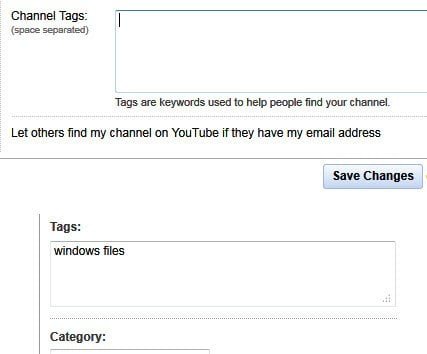 Make use of YouTube PlayList :
Playlist can be created by your for videos which are related. This helps users to watch all common thins at one place and gives you more views as it runs one after the other.
Another very important aspect is Playlist in search. Your PlayList also appear in search result. Below is an example :

Now if your playlist appear in search result you can understand how much impact it makes from new users who can get converted into  potential subscribers.
Make use of Subtitles / Caption and Automatic Translation :
Subtitles are very hand when a user from different region and language watches your video and even for users with hearing disabilities.
If you have recorded the video in your native language but you have subtitles in English its a great advantage.
YouTube can also automatically translate your Captions and Subtitles in a preferred language of the user who is viewing your video.
Currently YouTube allows you to upload Caption or it can use your voice to generate it automatically. But this heavily depends on your accent and how fast you have talked in the video.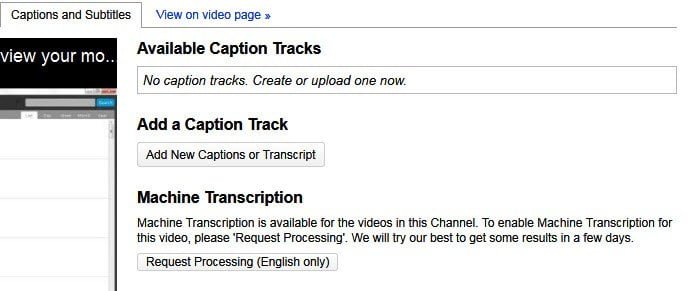 Interacting with your subscribers :
This plays another major role when it comes to competition between channels.
Make sure your videos have Comments, Voting, Ratings on.
Make sure your videos are also enabled for Mobile and TV. This is important as many users access your channel from mobile phones also. This is enabled by default so don't turn it off.

Enable Video Responses so if you want somebody to react to your video he can. One example was when you hold a competition and ask your subscribers to make a video in response to your video, it creates value. All responses are displayed right under the video.

Post Bulletin is a feature which you can use to send instant notification to all your subscribers, if it is enabled for them. For example if you have just published a video and you want to share this to your users at that very moment, you can use them.

Types of Advertisement in YouTube :
Text / Image Overlay
Overlay + MPU
Instream Video
Promoted Video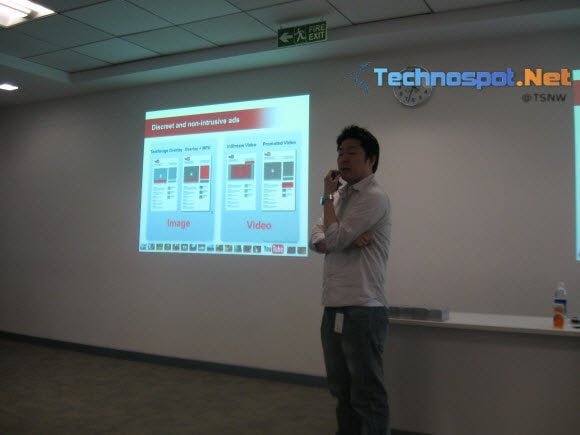 Few Reasons to Start your own YouTube Channel and Become a Partner :
There is lot of scope as of now.Better your start, faster your chances is to grow.
Many Asian Partners videos are viewed outside like in US. The advertisements pay much higher on that.
Demand for Local Content is very high
Think of ideas which TV Networks cannot produce.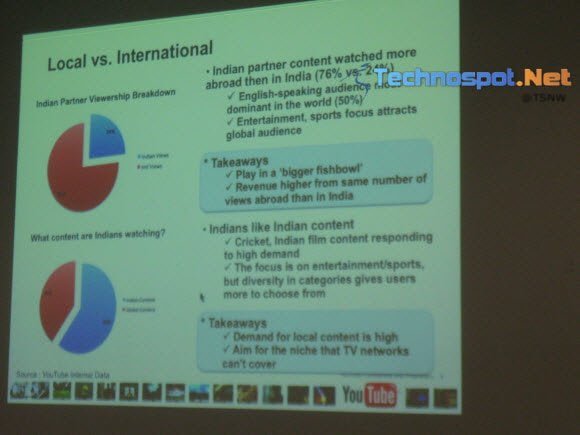 Important Resources for YouTube Partners
YouTube Insights for Audience
YouTube Partner Help Forum
Image Gallery :