Many times it happens that your Microsoft Office Outlook gives you issues for many reasons like corrupt Outlook profiles, missing contacts, add-in issues, and so on. However, there are command line options for Outlook that can help you troubleshoot, such as Safe mode,  Clean PST, etc. If you are not so computer savvy, you will find this problematic.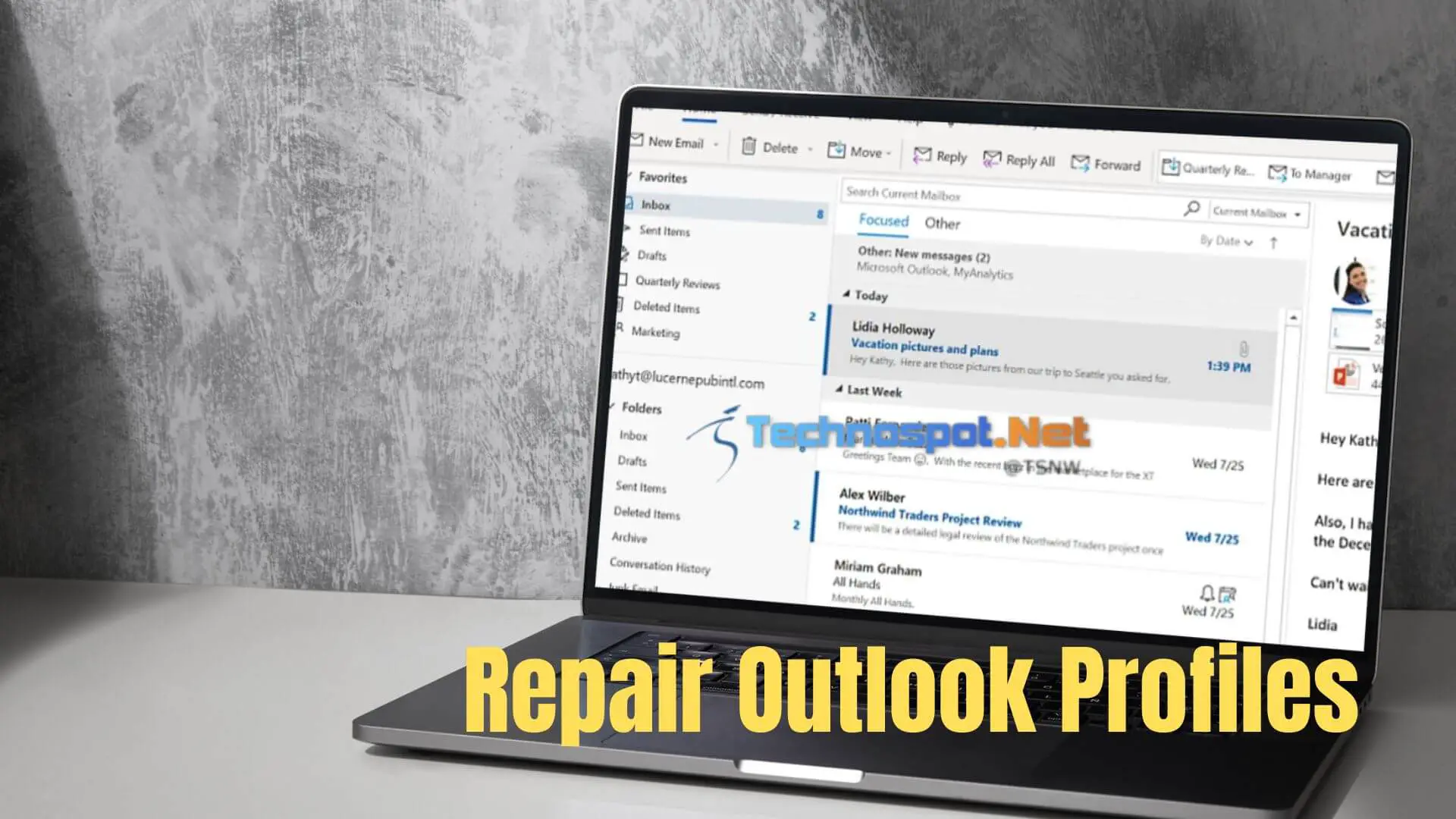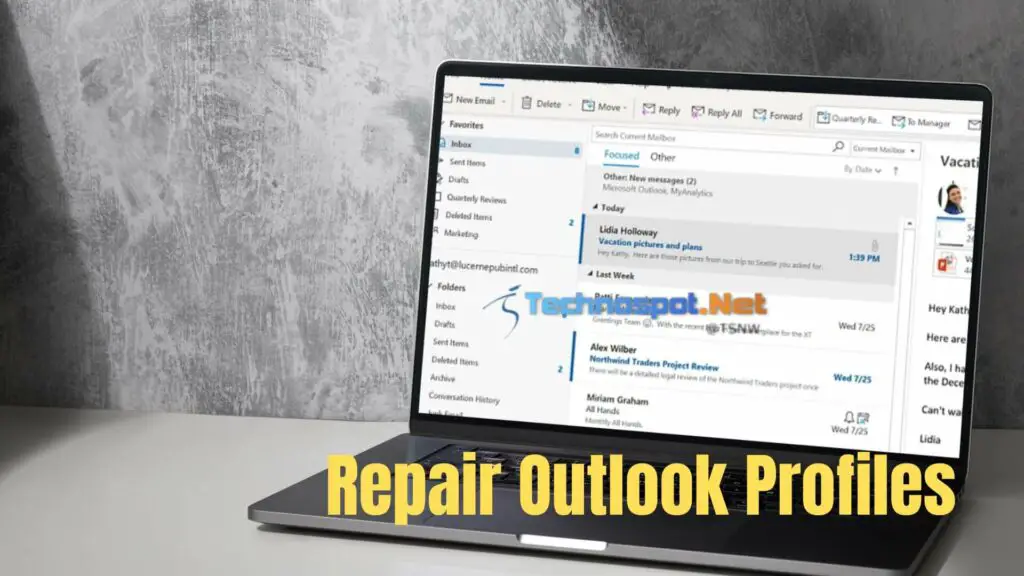 Repair Outlook Profiles, Contacts, Search Folder, and Fix Addins with OLFix
OlFix is a small but powerful standalone software that brings in many fixes for Outlook that any novice user can use. These options work in just one click and operate on the core Outlook files and registry entries to get Outlook working again. Consider this as a Swiss Knife for Outlook. Below is the feature list :
Repair Outlook Profiles 
Sometimes Outlook fails to start because the profile gets corrupt for unknown reasons. Using this option, you can recover your Outlook Profile.
Repair Contact Links
If your contacts are not opening or pointing somewhere else, this fixes them. What it does is repair the database for contacts.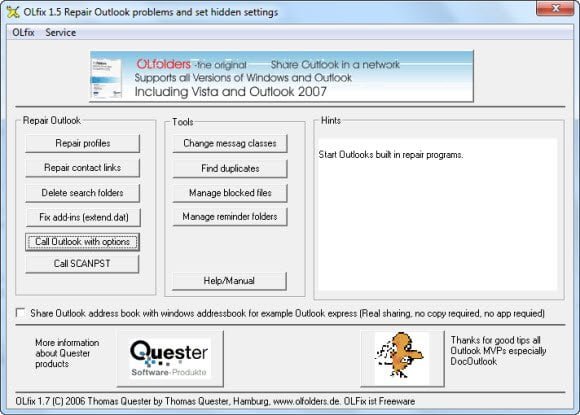 Delete Search Folders
Search folders (Using Query Builder)  are a powerful concept if you get certain types of emails every day and need to filter them, but if they have stopped working and are also not getting deleted, this option will help you eliminate them. However, you must recreate it again, so ensure you have saved your search parameters.
Fix Add-ins
This is one of the common issues that Outlook fails to load because some add-in is giving issues. Though Outlook allows disabling and starting, you can use this button to fix, if it is a minor problem.
One example of a minor problem is how Outlook handles Addins, It maintains a cache where it stores the addin information; if that has a problem, it can be fixed.
Launch Outlook with options
These are the command line utility that I was talking about. Using this button, you can launch with options such as :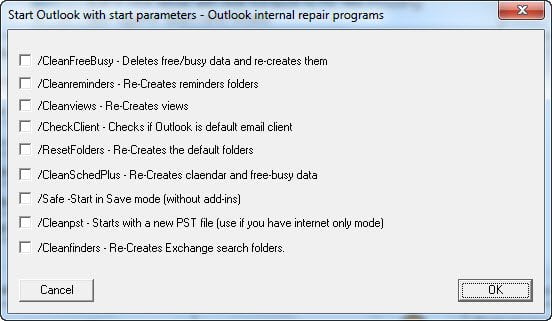 Delete Free busy data and recreates them.  It unlocks Outlook files.
Recreate Reminders Folders
Recreate views.
Check if Outlook is the default client
Reset default folders
Reset Calendar data
Safe Mode
Restart Outlook with a new PST. Applicable if your existing PST is corrupt.
Re-Create Exchange Search Folders
SCANPST: You can also use Outlook's official PST repair tool.
Other Features
Modify Forms:  This tool helps you modify Outlook Forms to open old elements of the form using the new form.
Find Duplicate Emails: It is possible that since you configured an account twice, the old emails are downloaded again, and now you have two emails that are the same. This tool can remove those duplicates. To Remove Duplicate Contacts, follow the link.
Manage Blocked Files: Outlook blocks specific files like .exe files for security reasons. Now if you have a file that you trust and do not want Outlook to block it, use this tool.
Manage Reminder Folders: If you want to use a separate folder for reminders apart from Inbox, Contacts, and Task, use this. Useful for custom-developed options.
Share Outlook Address with Windows Address Book: This is useful and does it without making a copy. You can edit anywhere and still see the exact details in both places.
The best part of this application is that it's a standalone, portable application and doesn't install anything on your PC.  Download from the official website