Open File view is a freeware which allows you to find locked files i.e. Files which are already being used and gives you error when you try to change or delete it, and then lets you unlock it.
Whenever you open file, the first thing windows or any OS does is lock it. This is a precautionary measure which is taken so that the file you have opened is not deleted or modified by some other process. But many a times due to some internal problem the lock is not released and the file goes for an indefinite lock unless you reset the system.
This is a common problem and windows doesn't provide you with an special feature to solve this. But with Open File view you can just do that. It lists the program which is running and lets you find which process is locked. The next step you take is kill the process which is handling it.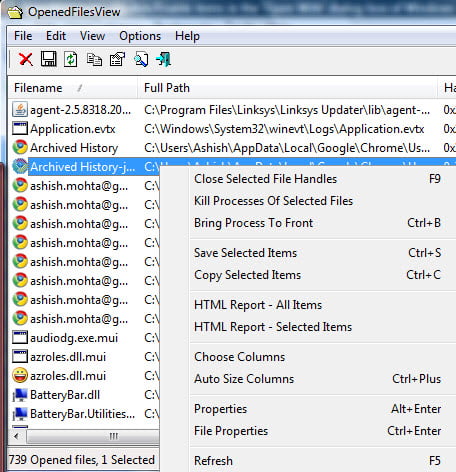 Just in case if you are not sure which program is using it, you can always bring that program to front and see it. Once you are sure it wont be an issue killing the process, just kill it and then your file is free for either deletion or further modification. Download Open File view
Related : How to remove / unlock copy protection scheme from DVD