We talked about dividing your desktop into  regions for open windows in order  to work on them simultaneously and today we found another tool which lets you make sections or fences right on your desktop which helps you to group set of files, folders and shortcuts on your desktop.
As an example I have folders like Images and Videos, Regularly used shortcuts and others on my desktop which I use more often. You can create virtual group by placing these icons and folders together at some place on your desktop but you will loose them if any time you fo a group by or arraneg by name.
This is where this free software Fences helps you. Have a look at the animation.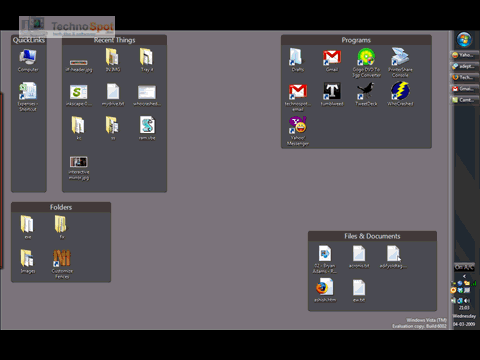 By default it can create sections on your desktop on some predifened settings like recent files, porgram icons web links etc. If you want your own fences to be created just re configure it by going to Edit Fences > Customize section and then rename the fences accordingly.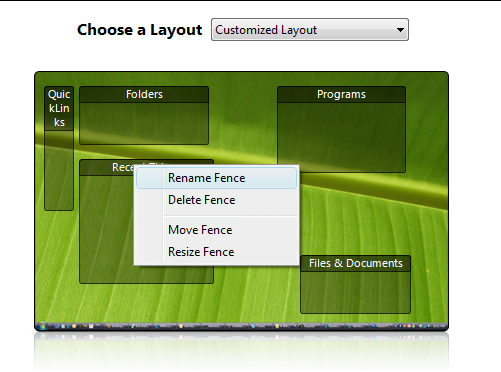 You can also change the colours, transparency, hue, brightness, saturation. You can also configure to add borders to sections and make them disappear when your mouse is not over them. This helps you in case you have dark background.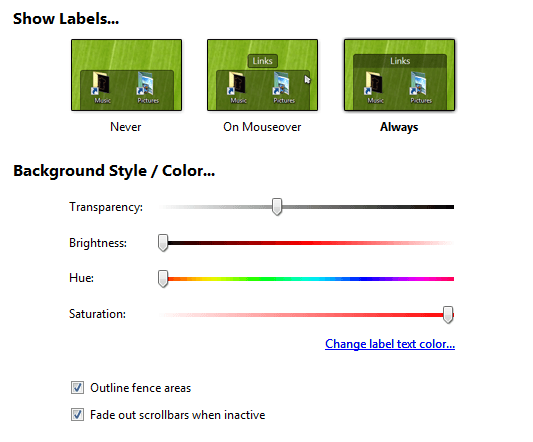 Apart from the Fences come with an Easter egg which happens when you double click the empty region of your desktop. It makes all the sections disappear giving you a clean desktop. This is nice if you a wall paper which you would like to everybody to see without the distraction of icons on your desktop. Try Fences