Mail Viewer is an excellent alternative when you want to open some mails which are in your Outlook but you cannot open it either because its not installed or Outlook itself doesn't open.
Mail Viewer ( call it Outlook Viewer  ) works like other Microsoft viewer which eliminates  the necessity of installing the product. It supports standalone
Microsoft Outlook Express 4,5 and 6 message database (*.idx/*.mbx/*.dbx),
Windows Vista Mail
Windows Live mail message databases
and Standalone EML files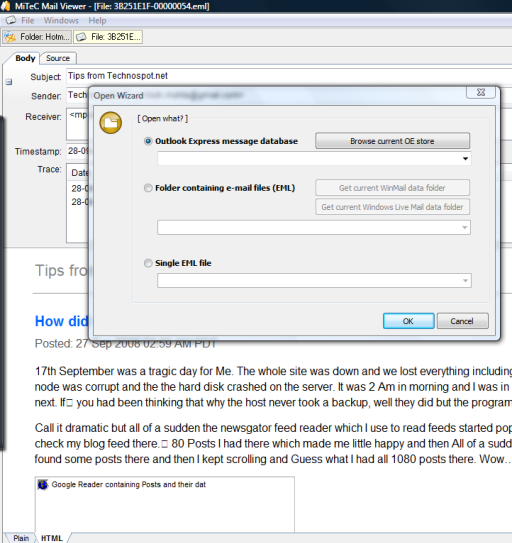 You will be able to view all the messages. The email attachments can be extracted in case you want to save it outside Outlook.You can use this as email recovery program just in case.
It shows other information like Source which can help you to find out which IP the mail came from etc. Check out Mail Viewer ( Via Ghacks )