In today's world of RSS and Email news letters it's really easy to track when a site is updated. However you get to know only the changes which is informed to you, so you cannot track any changes which is made on the site for example update comment list, any change in the design etc.  
Page Monitor is a an excellent tool if you would like to track your competitors website for any UI changes the webmaster makes. You can secretly spy on it without anybody knowing about it. I tried it on my website and it tracked the changes when I approved a comment which is displayed on my side bar. And to mu surprise it also showed me what was gone. As I show latest 10 comments, the one which was gone was also tracked.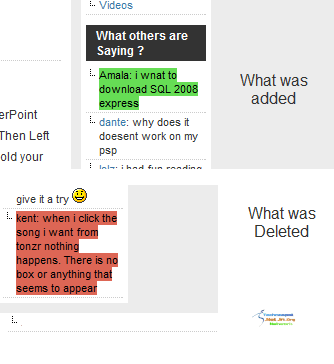 This is a Chrome Addon and can be used to track any website with a single click and also you can configure the duration after which the site has to be checked again which can be different for every site.