Panasonic has launched a high-end Android Phone — P51 in India aiming to gain 8% market share in future. Though late in the party, the hardware specs look very decent compared to the phones which are regularly launched in India. The best part of this phone is that it comes with the latest Android OS version 4.2 or the Jelly bean.
P51 Hardware Specification:
A quick look at the hardware specs show that it runs a 1.2 GHz Quad Core Processor with a 5 inch screen and resolution of 1280 X 720. Panasonic has also managed t put in a 8 MP rear camera along with 1.3MP front camera which supports 720P of video recording. It has 2500 mAH battery power. It is priced at Rs 26,990/-
Apart from these specs, Panasonic came well prepared before launching the phone. They have also included a magnetic flip cover which will make sure the phone gets hold of less dust than usual and a capacitive stylus if you prefer a pen over typing or even love to draw.
And here is the biggest surprise, the phone supports dual SIM. If I am not wrong there are hardly any high end phone which actually supports dual SIM.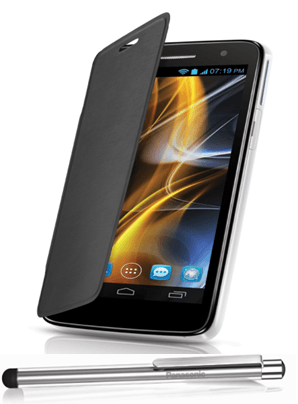 How does it compete with LG Nexus 4:
Google and LG announced Nexus 4 availability in India 3 days back. This very well coincided with the P51 launch and now the game will be interesting.
Looking at the hardware specs,  P51 has an IPS LCD which is better compared to Nexus 4 capacitive screen. Even though the P 51's inbuilt space is only 4 GB but you can extend to 32 GB which is double the space of Nexus 4 inbuilt phone memory which has no support for SD card. However LG is using better processor and GPU along with 2 GB of memory which is only 1 GB in P51.
Both the phones are closely priced and the only way for Panasonic to beat Nexus 4 will be performance. If the users get same or better kind of experience in P51, Panasonic will have their chance to get into the market and make their place.
We have asked for the review units and we hope to get them. If that happens, I will share my detailed review with you guys.