Online Radios are becoming common these days beating out the traditional radio culture and now its time for Internet radio to get on your mobile phones. Pandora Radio is one application which lets you hear Internet Radio Stations on your Blackberry, Windows Mobile, Android, Palm and iPhone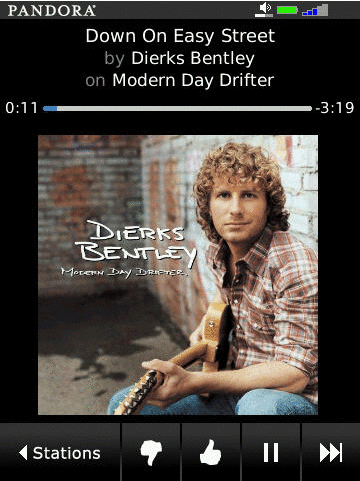 Features :
Delete songs from the playlist with a 'thumbs down.
Create Personalized Station based on your choice of artists or songs
Find songs even  including older latin music.
Pick a song or an artist and it will automatically put together a playlist of similar music and artists.
Works only in US.