Customizing Windows is one of the major tasks done by all the users, Geeks or Noobs we will do it after all if you dont get the good feeling when you use something it gets boring.
Windows Experience is one such tool which will get your experience using Windows 7 Desktop and Live Messenger even more interesting.  This online application creates a
Customized Windows 7 theme i.e. Includes background, display picture, avatar.
Destination theme oriented : Beach,Safari,City and Mountain themes.
Animated Avatar where you can fit in your face.
Adds this animated avatar to Windows Live Messenger Display
Changes Background Image , scene for Live Messenger also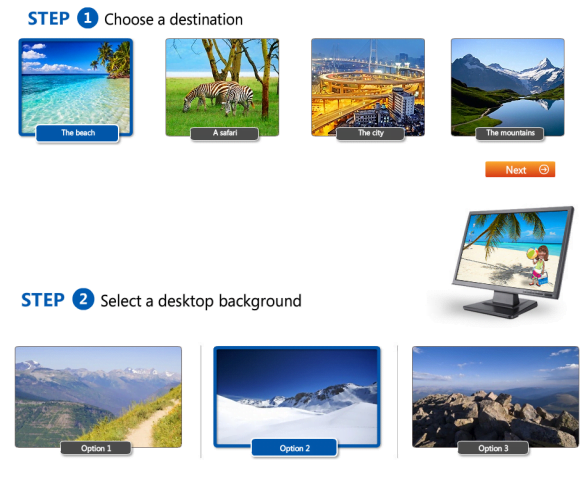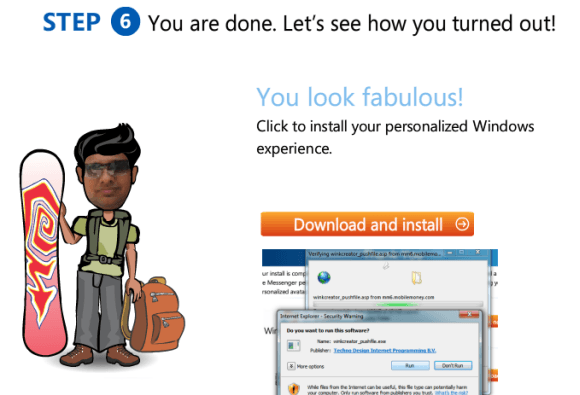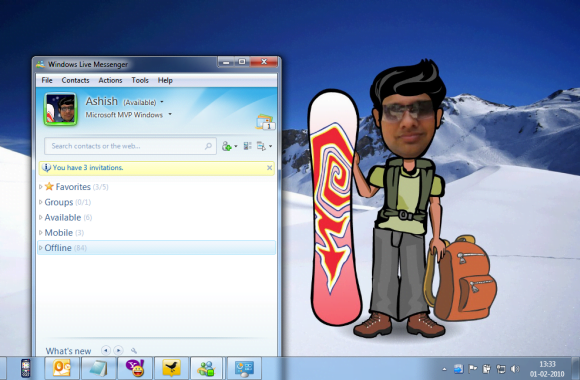 The tool is very simple and easy to use and as of now it is destination theme oriented which will remind you of all your vacations you been.  Create one for yourself using  Windows Experience.