How about an all-in-one photo editing app that is easy to use and doesn't require you to be familiar with software like Photoshop? If yes, we have covered one of the best available apps. It is an easy-to-use and free photo editor tool available online. Hence  I have covered you with a detailed PhotoScape review as I have tried it. But what makes it better than others? Is it worth the praise and popularity? Please read the details of its features, pros, and cons below.
What is PhotoScape?
Photo Scape is an ultimate image editing tool with several options to customize your images per your taste and requirement. It is developed in Korea. The primary purpose behind developing this app was to offer beginners an "easy and fun" platform for editing. It operates well on Windows, Mac devices, and Linux systems.
Here is the list of eye-catching things you can do along with normal functions :
Create Animated GIF files.
Raw Conversion
Screen Capture
Create Page Collage
Combine and Split Images.
PhotoScape : Guide to the Ultimate Multipurpose Image Editing Tool
We downloaded, tried, and tested the PhotoScape properly. We analyzed its features, pros, and cons and explained them in detail to better help you understand the platform. There are several exciting and useful features of PhotoScape for image editing that are listed below:
1] Photo-batch Editor
It is difficult to make the same editing changes on all images repeatedly. To avoid this, PhotoScape has a photo-batch editor feature where you can edit multiple photos simultaneously. Also, you can rename them in one go, saving time and effort.
2] GIF Animation
You can easily create Memes and animated GIFs using this app. Moreover, you can use your images to create animated GIFs for sharing on WhatsApp or other chatting apps. Similarly, multiple photos can be animated for this purpose.
3] Collage Creator
PhotoScape allows you to make birthday or anniversary collage images by combining multiple images from your gallery simultaneously. To enhance it, you can add text and stickers to it.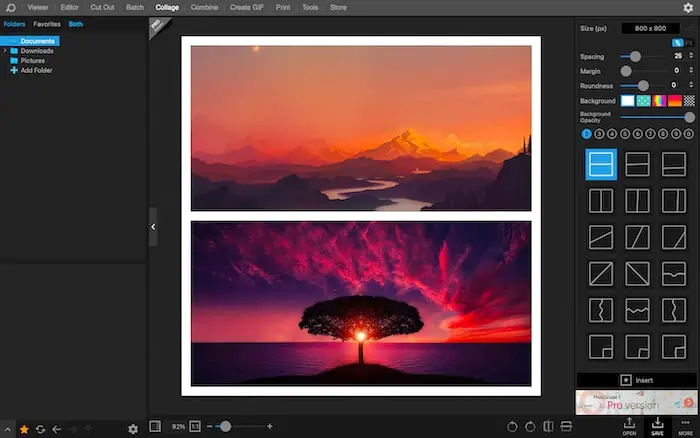 4] Photo Editor
PhotoScape has all the essential features that you need in a photo editor. Some of them include improving and balancing the colors of your image. Alongside, you can resize it and add multiple effects as per your choice.
Advanced features range from overlays and clip art to one-click auto levels and refined color curves to edit your image. Additionally,  you have noise reduction, cartoon filters, and funky frames for more fun editing.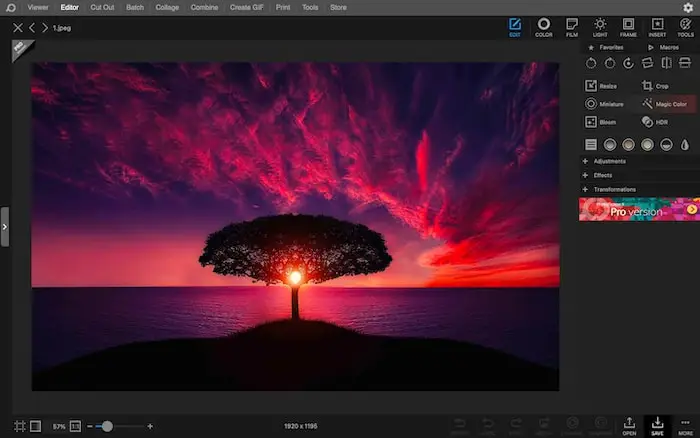 An option to edit your photos / Images in several ways, Presets to convert the photo into sepia, black and White, etc., several beautiful frames, and add objects, like text box, another photo, etc. Other options, like red-eye removal, crop, etc., are available in this section. Some Frames here are fantastic; moreover, the ability to add a photo to another photo gives some great results, making your photo look amazing.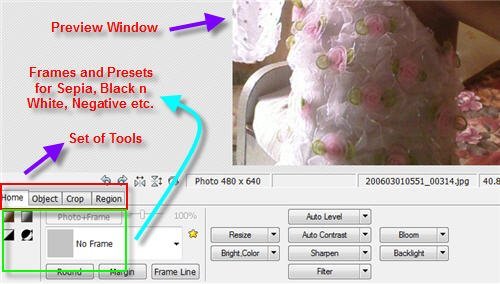 6] Featured Printer
When you want to print photos from your gallery, you can resize them for particular purposes like Passport photos, graphs, calendars, or music paper. It will save you time and help you quickly print custom-size images.
6] Image Converter
A built-image converter in PhotoScape will help you easily convert raw format images into JPEG format for sharing or other purposes.
8] Face Finder
A unique feature that you will find in PhotoScape is a face finder. Using this feature, you can match the faces in your images with similar faces available in the internet database. So, you can easily find your lookalikes from around the world.
9] Photo Viewer
Simple Image viewer with options to choose different viewing modes, make rotations and Flips, set the image as wallpaper, etc.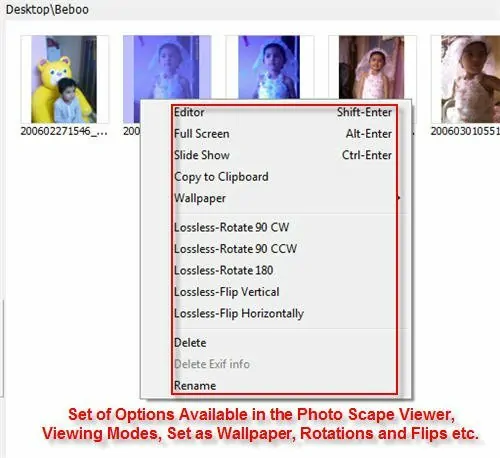 10] Batch Editor
Batch (multiple files) in one go, multiple files from multiple locations can be added to Batch Edit them; the editing options are great; you can choose several attributes and watermark the images with other images and text.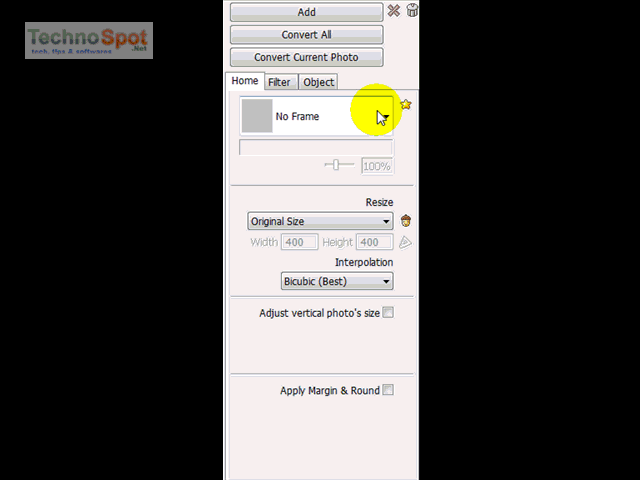 11] Collage
Create a new image file using multiple photos; templates come ready-made. Add photos by dragging and dropping in the template to get a new collage (page).

You can also merge photos vertically or horizontally with a hand full of options to make them look exactly how you want.
12] Create a GIF
Creating animated GIF images using multiple photos or images can also be used as a slide show. Several options include increasing or decreasing the time between each frame, transit effects, canvas size, etc.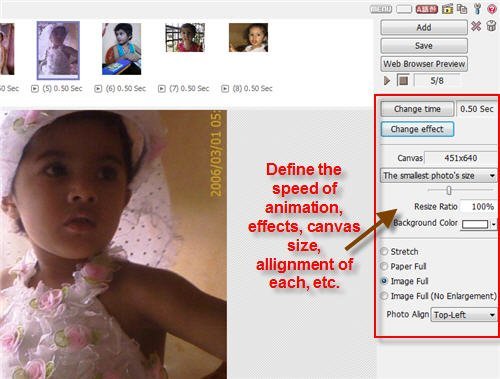 13] Splitter or Poster Creator
You can split your photos into several small parts. This can be used for printing posters from large images, splitting the photos, taking the prints of each part, and joining them together on the wall, to get a poster out of your favorite images.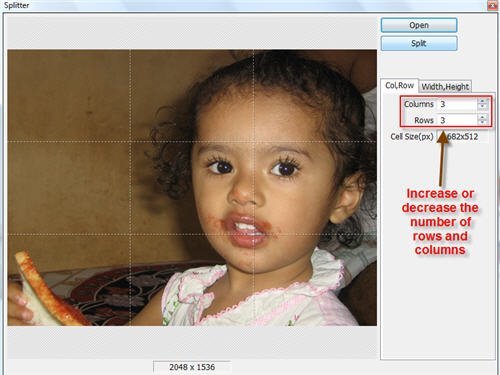 14] Screen Capture 
It allows you to take screenshots in different ways, as shown below. Once capturing is done, you can copy them to the clipboard directly or open them in the editor tab of Photo Scape to edit them further.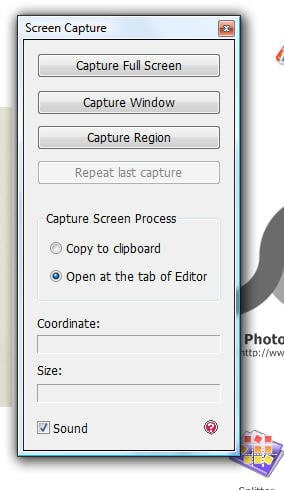 15] Color Picker
Pick up the color from any region of your screen, click on the color picker icon, and without releasing the mouse button, take the mouse cursor to the color you want to choose, and later you can copy the RGB value of the color to the clipboard.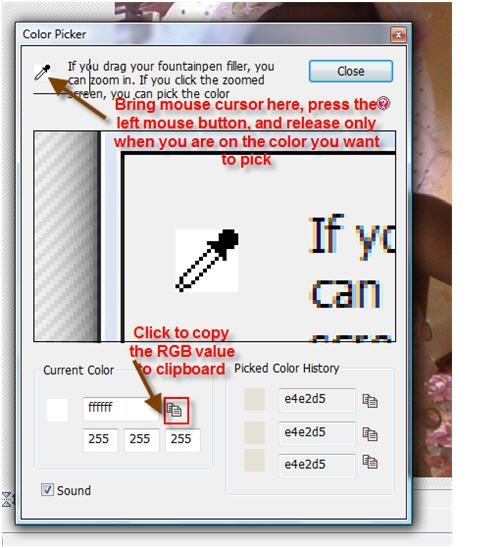 16] Raw Converter
Convert the raw images shot from DSLRs like Adobe DNG, Canon RAW File, Fuji Raw File, Minolta, Panasonic, Pentax, Nokia, etc, to JPG format.
17] Rename
Rename multiple photos in one go, choose the format for the names of files, and hit the Convert button; it would have been better if the button had been named Rename.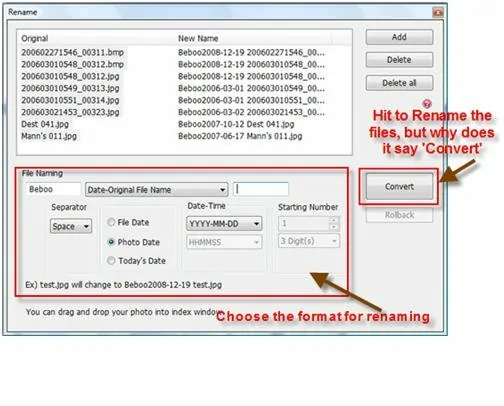 18] EXIF Support
The 'EXIF' button on Viewer, Editor, Batch Editor, and Combine Tabs lets you see almost every detail about the photo, including the camera model, focal length, flash, etc.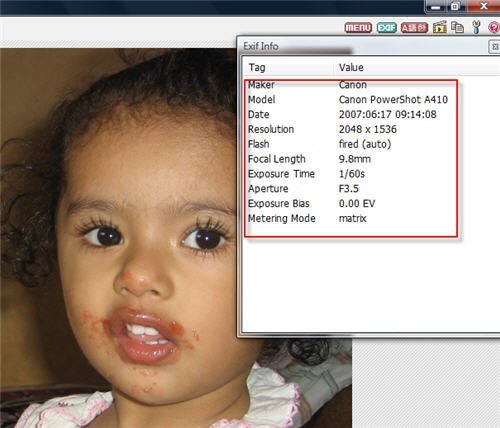 How to Use PhotoScape?
PhotoScape is an easy-to-use Editing software. Here are the steps that will help you use PhotoScape that are as follows:
Download PhotoScape
The first step for using PhotoScape is downloading your software on your device. Go to the PhotoScape website and download the software on your Mac or Windows device.
You will find a 'Download Now' button in green on the website. Make sure you avoid other download options that may be Google ads. After completing the download process, install it into your download section.
Start Using
Once you have installed the tool and logged into it, you will notice all the tools are organized in the tool wheel section.
If you want to edit the images, you can click on the editor icon. To access your photos, select the 'pictures' folder to organize and include them.
Edit Pictures
Since PhotoScape is a beginner-friendly app, it has simple buttons and sliders. For instance, click the bright color option under the home tab to brighten your image.
There are contrast, saturation, deepen, and gamma bright options. After adjusting, you can click 'OK' to apply it.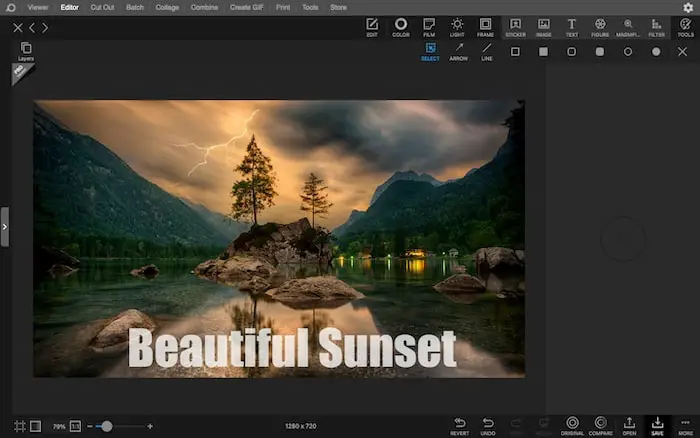 Other standard editing options include auto level, filter, backlight, film effect, and sharpened editing features. For crop and resize options, you can customize the ratio or size to remove unimportant things from an image and make it suit the social media dimensions.
Save your Work
Once you are done with editing, filter, and effect options, you can save it using the "Save" button in the bottom right-hand corner. It will help you save your edits. Also, you can choose the designated folder for saving the image and your preferred image format, like JPEG, for saving purposes, and you are done.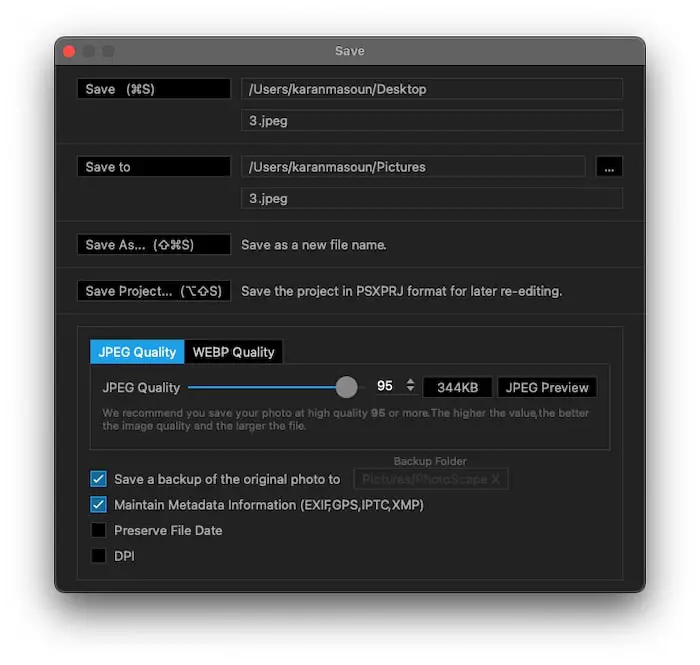 PhotoScape Pros and Cons
Apart from these features, several pros and cons will help you understand its potential.
Pros
Supports screen capture
Friendly GUI
Predefined elements to add to your pictures
Advanced color curves to improve the image contrast
Cons
Menu is confusing
Batch processing is slow
Obsolete interface
Conclusion
If you were wondering whether you should choose PhotoScape over other editing tools, then let us tell you it is worth your time. This free-to-use tool has multiple important editing features with a simple interface that makes it beginner-friendly. Plus, it lets you add fun editing with cool stickers, Gifs, and frames in one click.
Besides, it is helpful for batch processing, image viewing, image conversion, and splitting purposes. With so many features and options, you are missing out on a helpful app if you are not using it. However, it needs an updated interface design that needs to be improved.