I remember posting about iWebAlbum, a service to create professional looking albums for your website. Here is another service PhotoOnWeb, which to is a nice way to create some very professional looking web albums, and within almost no time.
In order to create a web album using PhotoOnWeb you need two things, the PhotoOnWeb software and an account on PhotoOnWeb.
Once done with account creation, simply download the software which is almost 11MBs to download, install it, and when launched you see a window as shown below.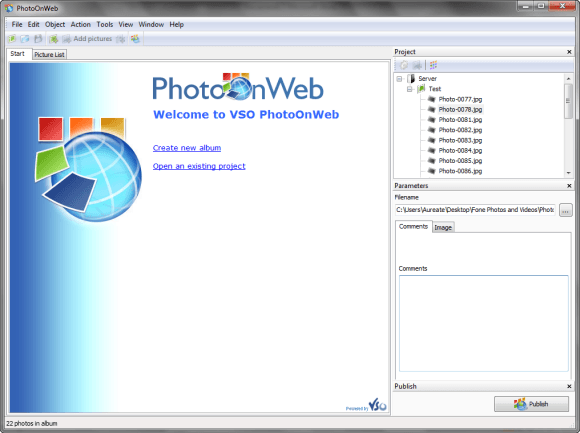 Click on the create album link, it will open a new window which will have the fields Album Name, Album Title, and Comments, fill them and click on the OK button, and now it asks you to choose the pictures for your album from your Computer.
Once done with above said steps, now you can customize your album using the right hand side panel on the software interface. You can choose a theme, a login and password (under the Security tab) for private albums and several other customization options are available.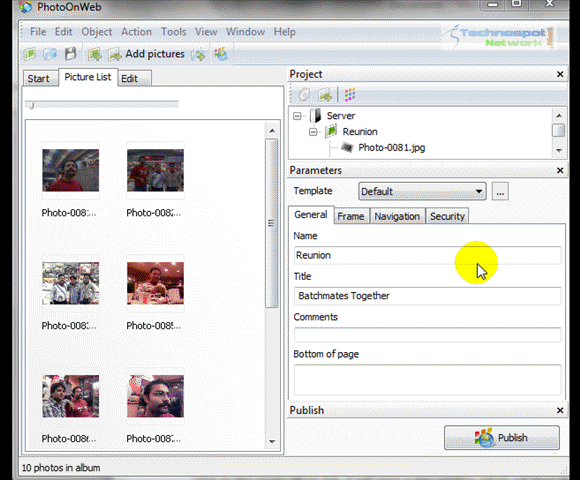 Later simply hit the publish button, use your login id and password which you used while creating an account with PhotoOnWeb, and soon you will get the link to your album delivered in your inbox, share it with anyone you want and enjoy.
The feature list for PhotoOnWeb –
Create and publish online photo albums
Support various digital camera software: JPG , GIF , RAW, BMP, TIFF, PNG, DNG
FTP Client software included
Various web site templates available
Add your comments on each picture
Optimized for Windows 98 / 2000 / XP / Vista (Works fine on Windows 7 as well)
Free 20Mb hosting space!
And the best thing is damn easy to use.
You can see other features list at the homepage.
PhotoOnWeb is definitely a great way of showing your photos, and probably the simplest as well, do try it for sure, and share your views about it with us via comments.
Here is the Web Album I created for myself, have a look.