Picasa Album Downloader @ Sourceforge is another good tool if you want to download all your pictures uploaded to your Picasa album or any other picture which is availble as public.  Interface is pretty simple to use  key in the username or album name and search.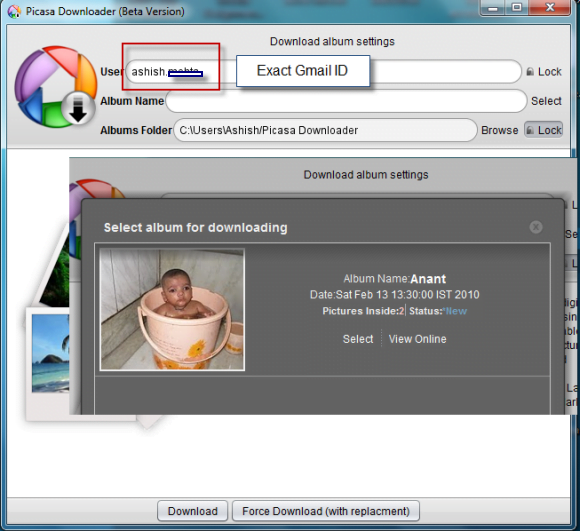 Once you select the album you are ready to download. Also in case you are searching a same user all the time you can always lock the user name field.
However there is one trick you should know. If you want to search any user you should know his or her exact user name else you will get a zero result. More specifically you need an exact Google account id.
Related : Move photos between popular photo sharing services with Migratr