PicDial is a mobile application which when connected with Facebook or MySpace makes your contact list more lively by bringing status updates and pictures from their social profile into your phonebook. This not only keeps you updated with social status but also lets you plan well before calling the person.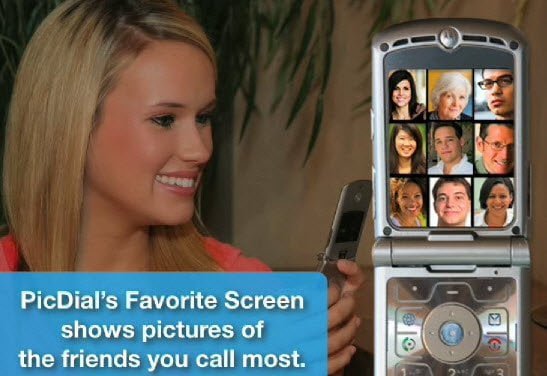 Main Features:
CallerID Photos for the Facebook® and MySpace® generation.
View Contacts' latest profile photos and statuses before you call or text.
Update your Picture and/or Status from your phone anytime anywhere.
Your address book becomes socially aware with PicDial
I will not be surprised if the rumored Facebook Phone or as said by the founded, a Social Layer has this feature already.
The only drawback is that this application is only available for US numbers only. Checkout PIC Dial