One of the features that Windows 8 missed is pinning a file like document, video, playlist etc to Start Screen. Even though it supports pinning Folders to start screen but probability of pinning a file to start screen cannot be overruled.  As an example I would love to pin my playlist to start screen and launch to start listening to my favourites. Thus way I can save lot of extra steps i.e. Finding the playlist or even launching the player and so on.
Thankfully the API's don't restrict and we have a Windows 8 App, Tile a File which can pin any sort of files to your start screen so you can quickly launch those files.  The application supports both square and wide tiles so you can adjust it according to your tile arrangements.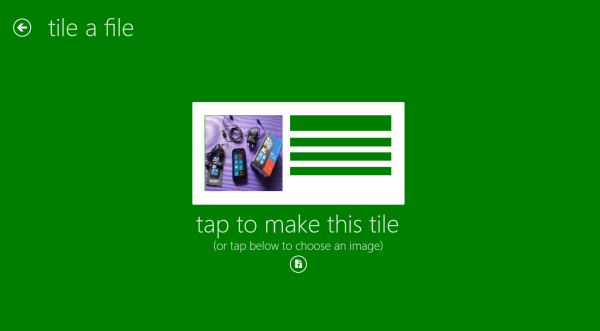 Using this app is fairly simple. Once installed, you can use this to select a file using the Metro based browser built into the program. Once selected, you can assign it a custom image which can help you identify the files. It is also possible to rename the tile right while you are creating it. It is also possible to pin the Skydrive Files using this tool.
I wish this could have done some integration with context menu so I could have launched it right into the App without using the in-built browser. However, it is limited by the API.
The app can be downloaded from here. It works for both Windows RT and Windows 8.