Firefox is considered to be one of the most privacy-oriented and safe browsers to use. The browser is regularly updated and better than the most out there because of its many features. One of the great features is the ability to pin tabs in Firefox. Which can make them more easily accessible and, in turn, boost your productivity. In this article, we will read about how to pin tabs in Firefox and troubleshoot some issues around it. Please ensure you stay tuned till the end of this article so that you don't miss out on important information.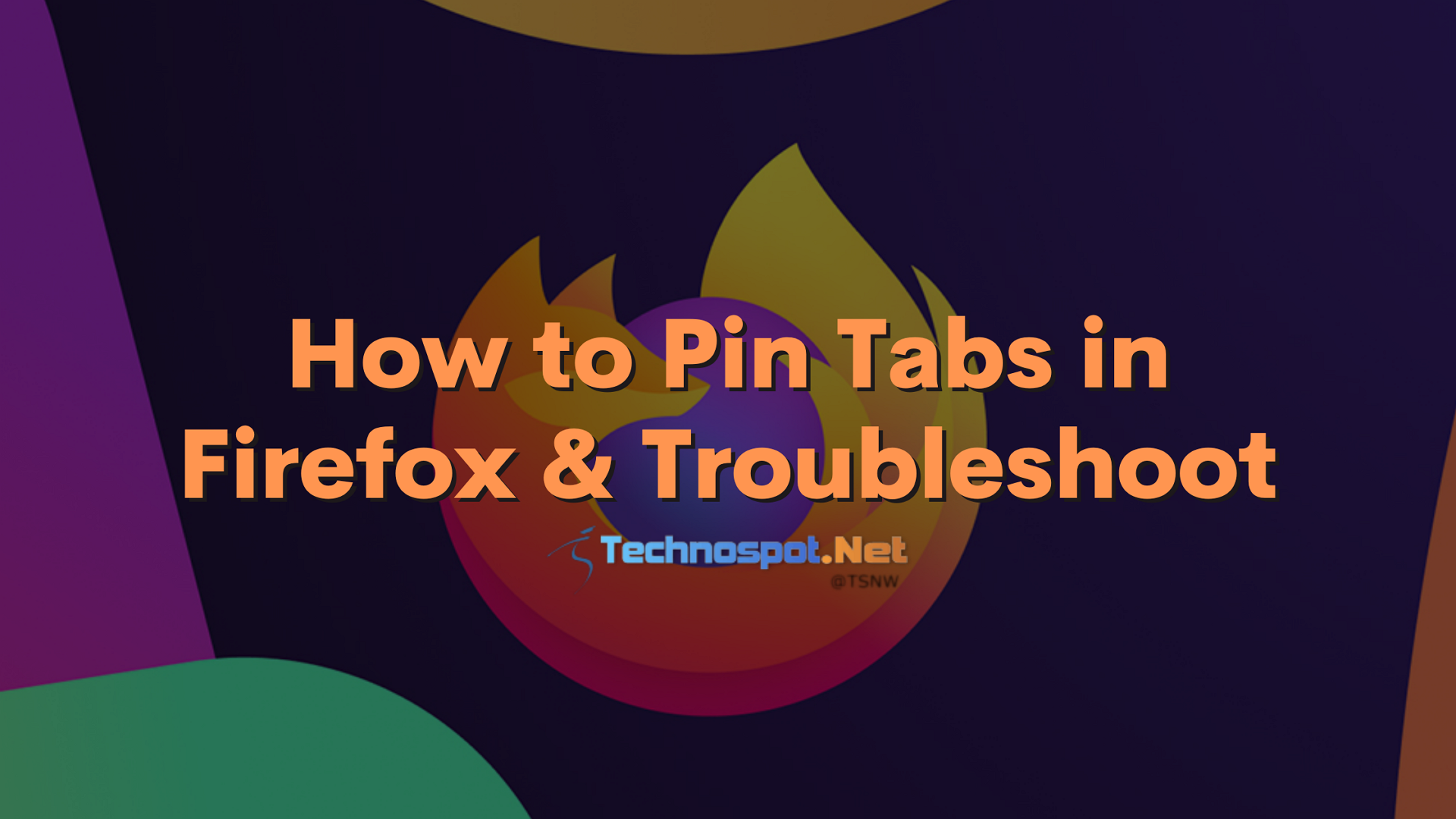 Why Pin Tabs In Mozilla Firefox?
Pinning tabs in Mozilla Firefox has lasting advantages. Firstly, if you are someone who opens a plethora of tabs while browsing, you understand how cluttered and uneasy your top bar looks (where the tabs are displayed). To solve this cluttering problem, you can pin a tab or pin all tabs on your browser. When the pin tab feature is used, the view size of the tab reduces to the website's favicon. It makes it more easily accessible while clearing space from the top bar.
By Pinning tabs in Mozilla Firefox, you can save some internet data since you can keep your favorite websites open without having to close them due to the cluttering of the top bar. This way, you don't waste time and internet data revisiting them.
Note: This feature is not new and was initially rolled out with Firefox Version 4. Pin as App Tab was one of the new features then.
How To Pin Tabs In Mozilla Firefox?
Pinning tabs in Mozilla Firefox is no rocket science, and here is the easiest and the only way to do it:
Open the preferred tab in Mozilla Firefox
Now, head over to the top bar of the application, where the website names are displayed in the tabular form.
Right-click the tab.
In the right-click menu, click on the Pin Tab option. Now your tab size will be reduced to a favicon.
To Unpin a tab, you can follow the same steps, click the Unpin Tab option in the final step.
That was utterly easy. Now, let's look at some troubles you may encounter while working with tabs in Mozilla Firefox.
Troubleshoot Tabs And Tab Tips In Mozilla Firefox
In this part, we'll solve some of the troubles you may encounter while using Mozilla Firefox tabs and give you some tips to boost your browsing experience.
What Is The Shortcut For Opening A New Tab In Mozilla Firefox?
To open a new tab in Firefox, you must press the Ctrl+T keys on your computer, and a new tab will open. To open a new Window (A tab, but in a separate session altogether), press Ctrl+N, and if your wish to open a private window (Tabs in incognito mode), then press Ctrl+Shift+P keys together.
I Lost All My Pinned Tabs When I Close Firefox. How To Save Them?
The best way to prevent yourself from losing the pinned tabs is not to close Firefox directly. Instead, do so from the triple-line menu in the top right corner and select the Exit option. Or press the Ctrl+Shift+Q keys on your keyboard. It will ensure that you don't lose the pinned tabs anytime.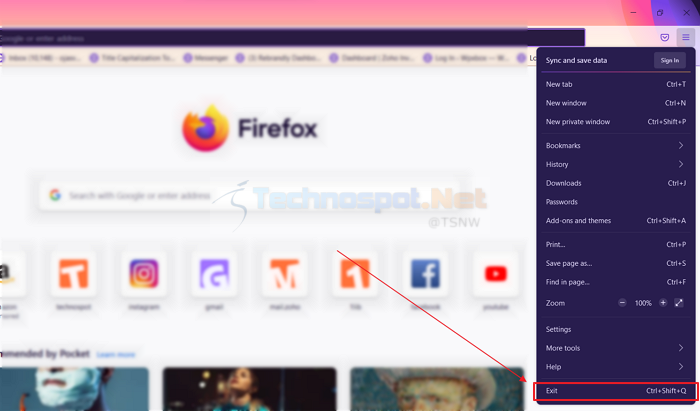 Websites In Certain Tabs Are Loading Extremely Slow. How To Fix This?
Suppose certain websites on your firefox browser are loading extremely slow. In that case, this can be due to the accumulation of site data like Cookies, tracking data, login details, and other info on the browser, and this problem is not specific to just Firefox. To solve this issue, Open Firefox settings from the triple-line menu in the top right corner. In settings, head over to Privacy and security, after that. Scroll down to find the cookies and site data section and click the Clear Data button.

Once done, the sites should load normally for you. Please note that you may lose sessions and recognition data on the site, so you may need to establish all the sessions again.
Conclusion
That was for our article on pinning and troubleshooting tabs in Mozilla Firefox. You can boost your productivity and the overall browsing experience by using simple tricks and methods to get around things a lot quicker. We hope you found the article to be helpful. Please make sure you share this with everyone.
How To Restore Recently Closed Tabs In Mozilla Firefox?
To restore recently closed tabs in Mozilla Firefox, you must press the Ctrl+Shift+T keys together to restore the previous session. You can do the same by accessing the history menu from the menu option in the top right corner and then clicking on the Restore previous sessions option.
Why Do Pinned Tabs Keep Getting Lost?
If you have pinned tabs in multiple Windows, you'll keep losing them since Firefox will only remember them for the first window you opened. There can also be another reason for this. You may be closing Firefox the wrong way. To exit Firefox and not lose any pinned tabs, the best way is to use the Ctrl+Shift+Q keys on your keyboard.