iPad comes with a default editor, Notes which itself has major issues on exporting them out of iPad. There is no direct way except that you can mail the notes to anybody via Email.
Now if you are looking for simple editor which can gives you pretty steady feeling while writing something on the go and also get it on your home computer or at office, PlainText App for iPad is awesome. Its free and can link itself with DropBox to push all the files you create or edit instantly to all computers which you had linked with Dropbox.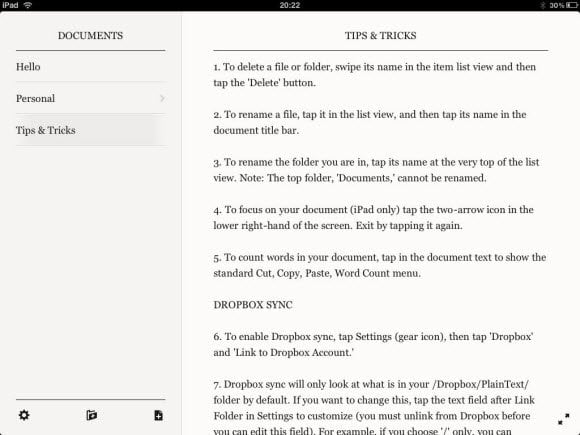 Features :
Simple and Effective Editor
Only supports plain text document so you cannot open a docx file etc. Just plain TXT files.
Create folder.
Syncs with Dropbox, creates a folder named as PlainText and syncs everything right inside.
Full Screen support for reading.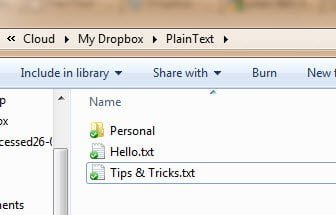 Drawbacks :
It doesn't allow you to move files and folders into each other once created.
There is no Email Integration but then you don't need it with Dropbox.
Since this is integrated with DropBox but doesn't support any other formats apart from plain text, the files like docx are displayed in the file list but doesn't get opened. Check the image below :