The adrenaline rush, patience, strong relationships, creativity, self-confidence, happiness, excitement, and the trait of never giving up! What if you could get all of these things in one place by just holding your iPad? That would be incredible, wouldn't it? All these things can be achieved while playing Ludo. Have you ever thought of this?
Ludo has long been regarded as one of the best board games to enjoy with family and friends. Ludo was once thought to be an indoor game. However, with the advancement of technology, you can now play Ludo with anyone thousands of miles away. In today's world, everyone is preoccupied with their own lives, and people rarely meet or talk to one another, so online board games can help people unite. Let's look at some of the best Ludo Board Games For iPad.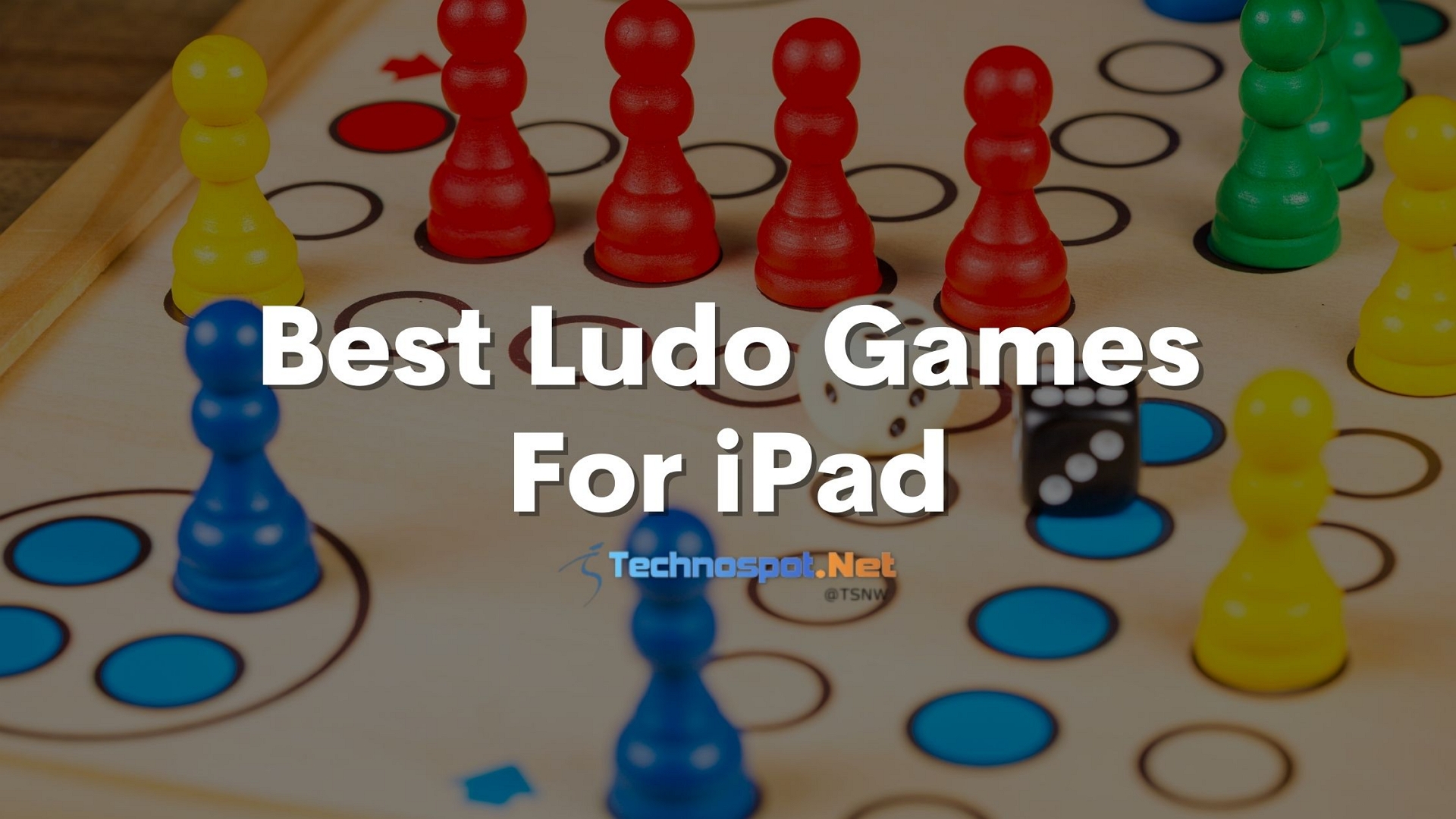 Best Ludo Board Games for iPad
The following is a list of the best Ludo Board Games for iPad that have gained traction.
Ludo King
Super Ludo
Ludo All Star
Ludo Club – Fun Dice Game
Ludo Classic
Let's know about the features and specialties of each of these apps.
Note: Each of these apps will include rules to play Ludo. So if you are new, you can read the Ludo rules and then start playing.
1. Ludo King
Ludo King is one of the most popular apps to get entertained in your free time. Ludo King should be at the top of your list if you enjoy playing board games. When playing online, you can also chat with your friends. It makes it more interesting. The newly launched 'Quick Ludo' mode allows players to finish the game in 5 minutes. It is much shorter than the classic modes, which take between 15 and 40 minutes. This feature alone distinguishes it from other online ludo games on the internet.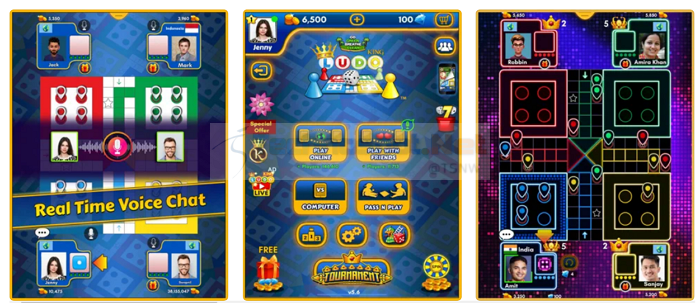 The Local multiplayer mode allows you to play with six other players without using the internet. It also has real-time online players feature that will enable you to track the number of players online in real-time, allowing you to join a game of Ludo with players from all over the world.
2. Super Ludo 
If you enjoy playing live online games, Super Ludo is your game. It is a super innovative board game with unique features. The list includes live interaction with your opponents while playing the game, online and offline live party rooms, super cool 3D dice, and life challenges to prove yourself as the Super Ludo Live champion and receive rewards in bonus coins.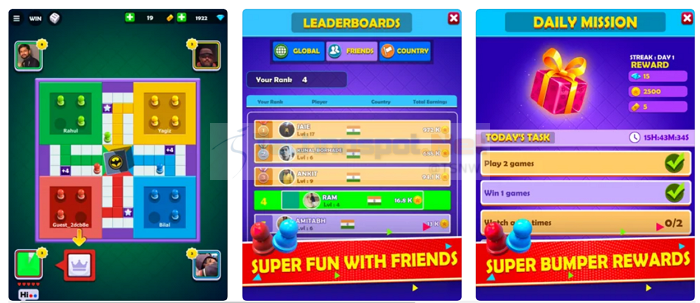 So, what is it that is keeping you waiting? Come aboard and experience the thrill of a live online ludo board game.
3. Ludo All-Star 
If you enjoy placing bets, then Ludo All-Star is your game. It has the unique feature of allowing you to place bets online using in-game currency. You can win coins by winning matches or trying your luck by spinning the wheel and earning rewards. You also have the option of sending online gifts to your Facebook friends. It comes with an exciting twist to make the battle more thrilling and challenging. Apart from offline play and classic mode, it also has Raid mode. You can also chat and make new random friends while playing the game.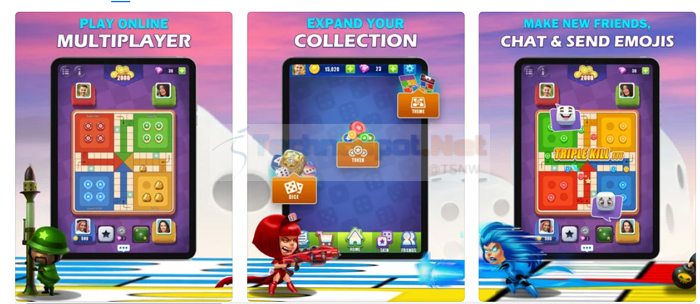 So, what are you waiting for? Prepare yourself for an exciting adventure by playing Ludo All-Star.
4. Ludo Club- Fun Dice Game 
If you get amused by playing Ludo online but are unwilling to sacrifice your data for the same, you should download Ludo Club- Fun Dice Game right away without having any second thoughts.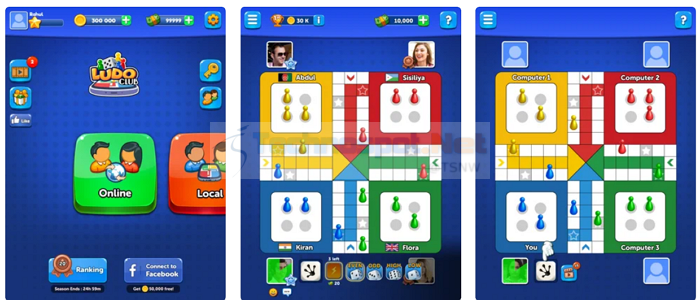 This game stands out from the online ludo board games crowd due to its low data usage on mobile networks. Ludo Club- Fun Dice Game is available in bright, eye-catching colors to provide your eyes with a colorful experience of the Ludo Club world. This online Ludo app has two modes: Classic mode for those who prefer to play Ludo relaxed, and Rush mode for those who prefer it fast and crazy!
Get ready to roll the dice!
Download Ludo Club-Fun Dice Game
5. Ludo Classic 
Ludo Classic brings back memories of playing Ludo on a wooden board as a child. It is one of the best Ludo Board games, with incredible features such as the ability to invite friends via Bluetooth and Facebook. Classic wood and neo-Ludo boards are the two themes of Ludo Classic. This game has been specifically designed to transport you back to your childhood.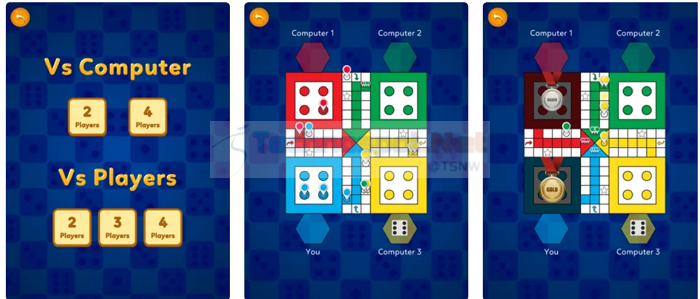 The real-time rolling of a dice, based on an entirely new physics engine, is one of the game's key features. This app allows you to play a match in various ways based on the rules of your home country. Some of them are Star Square (Safer), Home Square (Entry without returning opponent token), and Magic No (Die result that makes a staged token enter its starting square). This game can be played both online and offline.
So, get ready to feel the rush of playing this game!
So, whenever the nostalgia of your childhood crowds you, you can always find a way to connect through online Ludo games, even if you're a thousand miles away. You are always welcome to select one of these options to follow our recommendations.
Do I Require Internet To Play Ludo On My iPad?
No, you don't require internet to play Ludo on your iPad unless you want to play with someone in a different location than yours. Most apps offer both offline and online multiplayer modes. You can choose the one that works for you.
Can I Play Ludo For Free On My iPad?
Yes, you can play Ludo for free on your iPad. There are various apps available on the app store. Some apps offer in-app purchases that can enhance the overall experience, but you don't need to pay for them.