Windows Home Server, for many, is used as a central location to share and store all their music files, videos, images, etc. Also, on the other hand, if you use iTunes to stream music to your TV or on your iDevice like iPad or iPhone using the music and video files right on your iTunes for the essential requirement. Especially since iTunes and iOS have Home Sharing feature available. This tutorial will help you to stream music from the Windows Home Server (WHS) to iTunes to your iPad or iPhone without any duplication of files over your computer or on your iPad.
Play Music / Videos from Windows Home Server or WHS into iTunes and iPad
Requirements :

Windows Home Server 2011 or any previous version.
A Windows or Mac Machine is having iTunes 10.2 and above, i.e. for Home Sharing.
iPad / iPhone
And some music and video files to test things out.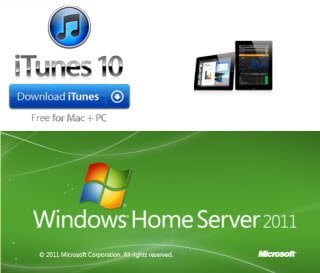 **The same tutorial should work for Mac Users. They can skip the Home Group Settings.
What do you need to set on Windows Home Server?
Turn on Guest Account :
Windows Home Server, by default, is only available to users that are created using the Dashboard. Since we do not want to be asked for user name and password every time you access it via a network, we should enable the guest account and give it read-only access to folders we want to share from WHS. To do this :
Launch the Dashboard and Switch to Users
If this is the first time, you will see only Guest Account available, which is disabled by default.
Activate it first.
Now Go to View Properties of the Guest and switch to the shared folders tab. Here you can configure the permission mode, which should be Read Only.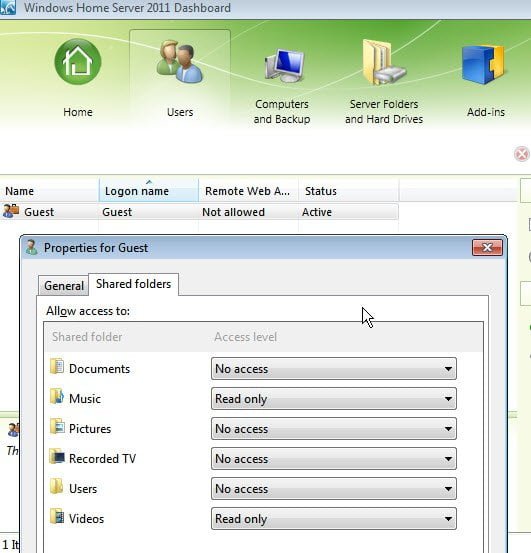 Add Windows Home Server or Your Computer under one HomeGroup :
Depending on what you setup first, WHS, or your Computer, make sure all your Windows computers are in the same homegroup. To add a Windows Machine, follow this tutorial and to add Windows Home Server to Existing Home Server, do this :
Launch the Dashboard and click on the Server Settings button.
Switch to HomeGroup, and you will get the option to create or join.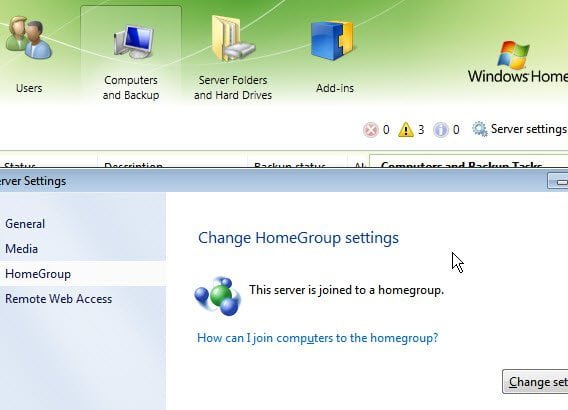 Done this,  just to make sure things are as we need, Access the Windows Home Server on your network, and see if you can pass through and see the folders inside it. It should not ask you for any username password.
What do you need to set in iTunes?
Since our primary requirement is to share files from Windows Home Server, you need not maintain a copy of files on your local computer. Also, you do not want iTunes to change the way data are organized on your shared folders on Windows Home Server. Though iTunes does it by default with any folder you add since we do not give any write permission to iTunes, nothing will change.
To keep things smooth, set the following in your iTunes.
Go to iTunes Preferences ( Edit > Preferences )
Switch to Advanced Tab.
Uncheck Keep iTunes Media Folder Organized. If you do not uncheck this, iTunes will try to change the file and folder organization in the shared folder of WHS, which will result in an error as we have set ready only permission.
Uncheck Copy Files to iTunes Media Folder when adding to library.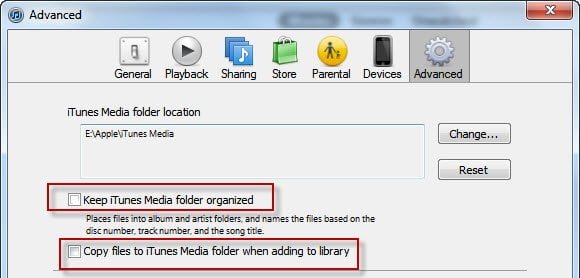 Add Windows Home Server Shared folders to iTunes
Ready with the basic setup, now adds the shared folders Music and Video to iTunes. To do this :
Copy the network path of Windows Home Server shared folders.
Files > Add Folder to Library.
Paste it in the text box right to Open Button.
Click on Open, and it will Add.
Repeat it with any number of folders, iTunes will automatically sort it under videos, audio and so on.
As soon as you do that, iTunes will read the files available and add them to its database.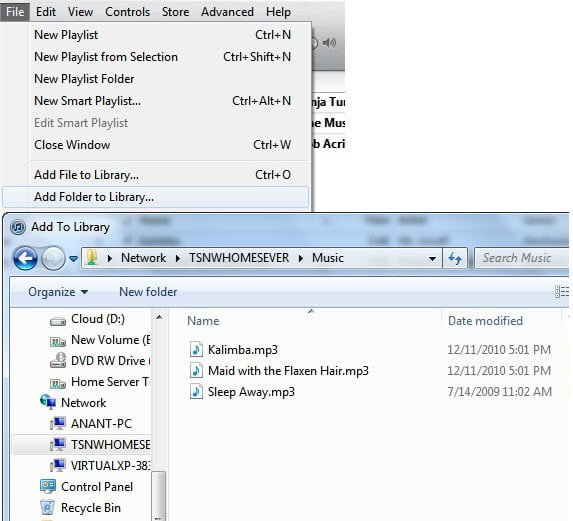 Done this, you will be able to easily listen to the music and watch the videos which are on your Windows Home Server. In case of doubt, you can right-click on the file in iTunes and use Get Info to find the location of the files.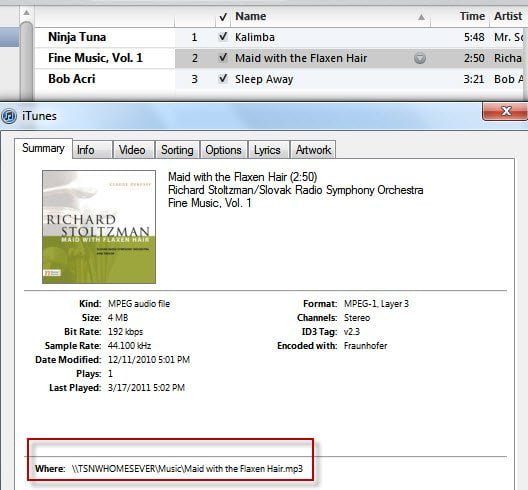 How do you share Windows Home Server music and video to iPad or iPhone?
Once the above setting is in place, you need to set up Home Sharing on your iTunes.  The menu for this is available under Advanced Menu in iTunes.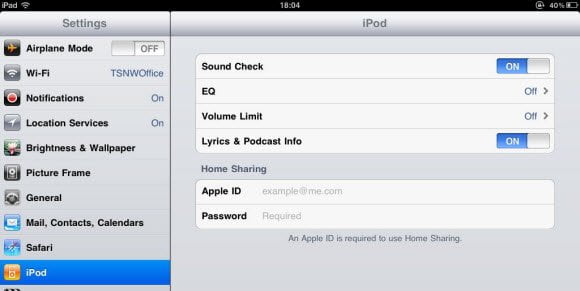 Read our complete instruction set on How to set up Home Sharing feature using iTunes and your iPad or iPhone. Once you complete this, in your iPad or iPhone, go to :
iPod > Library > Select the Library Name on the list, and you will see all the songs.
Videos > Shared. You will see the Library's name. Tap to open, and you will see all the videos.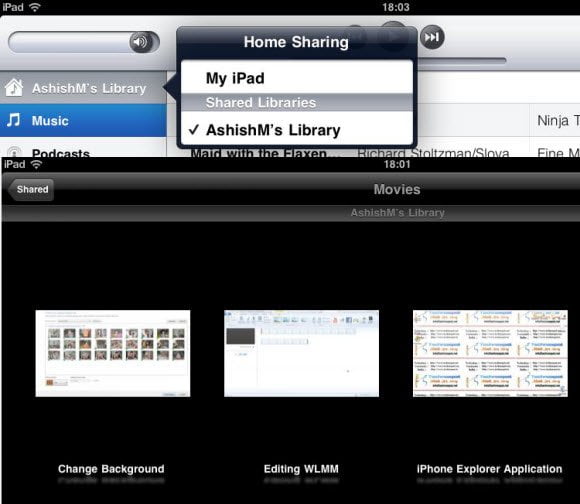 I hope the tutorial was easy to understand, and you were able to Play Music / Videos from Windows Home Server into iTunes and iPad.