Touch Hockey is a free iPad game which lets you play one of the most popular dual player game, Air Hockey which is specially available in most of malls in India.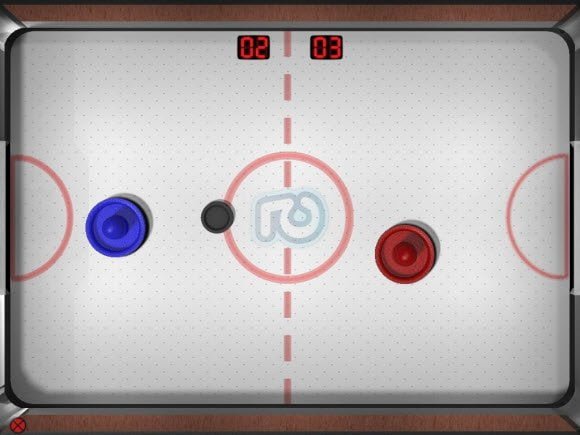 When I started playing it initially I never knew it was a two player game unless i went to the settings and what surprised me that it can be even played on  Wi-Fi or bluetooth with another person using iPad.  Another good part of this is that you need not to hold your hockey all the time to move it, just touch anywhere in your section and it moves there.  This is against the rule when played in real-time game.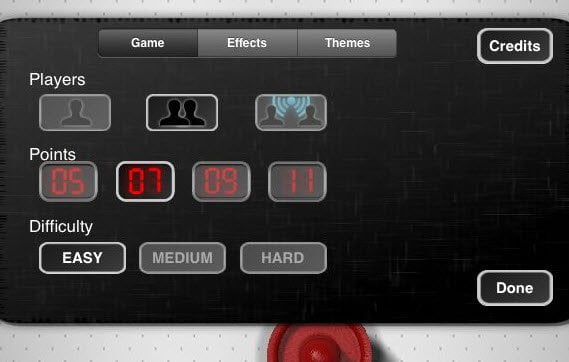 You can even use two fingers to control the paddle and instant replays are just so much of fun.  There are themes available but they are for paid version of this app. When connected over Wi-Fi or bluetooth,  the application searches for person to join the game.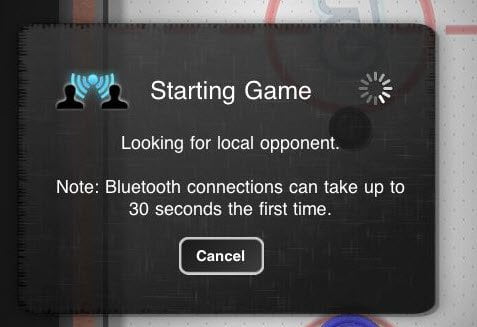 Download Touch Hockey from iTunes. It also works for iPod and iPhone.