Love Tank games ? Then you gonna love Pocket Tanks. This is a two player game with loads of Weapons  to have fun with. This game abides with the law of physics and that whats makes it pretty sound. Playing is easy and all you need is to select weapons on the first step ( you can choose random ) and then just aim and hit.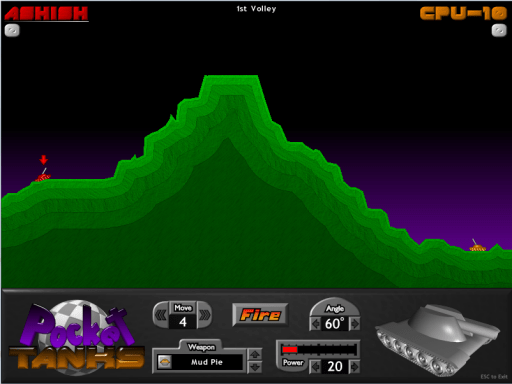 Here is the list of features :
Awesome set of weapons. If you get the advanced weapon pack the fun increases more. The weapons are innovative and suits situations like sometimes when you get very close to other tank you can blast and jump away or just create a super wall in front of it.
Choices of layouts, Color, wind factor, terrain design is awesome. You can choose from hilly areas to mountain types to flat fields.
Level of difficulties and choices of colour.
Works on LAN or network. Me and Manav played this game after wordcamp at guest house. This feature was not there actually when used it play in college. Yeah we playing this game like 8 years now.
Light music and sound effects which is configurable.
You can also move the tanks back and forth but its allowed only 4 times.
All it needs is your skill to find the right combination of angle and power. Its difficult at starting but once you know it will be fun.
Some of the weapons are : Stun Gun, Mudpie, bazooka, Solar Flare, Bulldozer, phantom etc.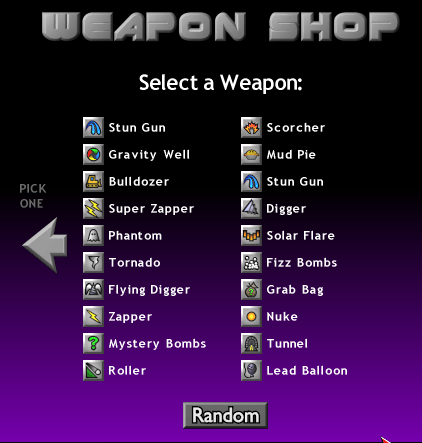 So what are you waiting for try out Pocket tanks to have a relaxed time.