Many a times it becomes a burden when it comes to rename files which contain special unwanted characters. For example names of the images which you export from digital camera or music files which you had ripped of from your music cd.
Windows doesn't provide any bath process nor any advanced solution which can help you out renaming files based on certain conditions and this is exactly where Renamer can make your life very easy.
Renamer is rule based batch file rename application which not only gives you powerful options but also a preview of what the file name would look like after you had converted them. This way you get a clear idea of the output even before you start the process.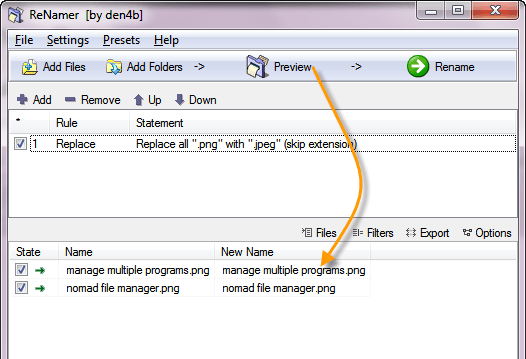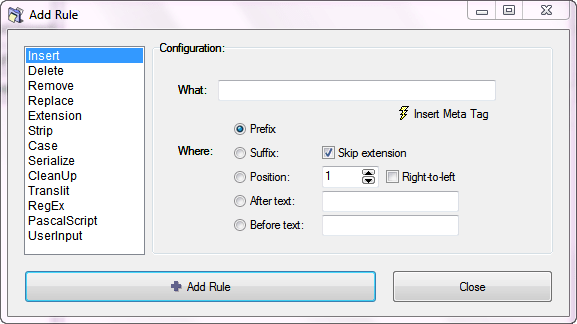 Features :
Rename multiple files.
Rename based on multiple rules. Supports Case sensitive options to Reg ex.
Rules are flexible options of Before, after, prefix or suffix option.
Export Import files paths with clipboard support.
Fix conflicting new names.
Apply rules to even clipboard.