Fast Picture Viewer is dedicated application for viewing the photos and images stored locally on your computer. This small application is incredibly fast, any type of image files loads faster than the default Windows Picture Viewer, and the black background here makes it look more amazing.
A small download, less than 2Mb is required to get the Fast Picture Viewer, once installed, it will associate itself with almost all the image file formats, and if you didn't allow it to be the default program for opening the images, right-click and use the 'Open with' to open the files in Fast Picture Viewer.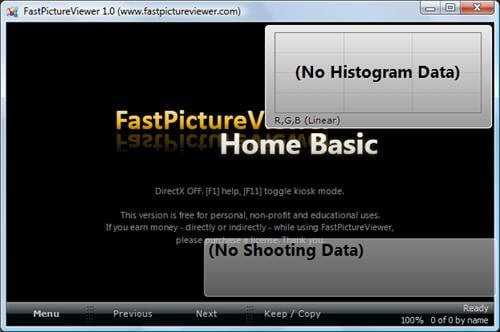 Accessing the Options –
Several other options can be accessed and enabled by right clicking on the taskbar as shown below.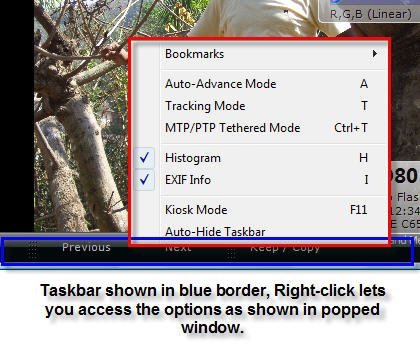 Histogram and EXIF info –
As shown here, Histogram and EXIF info is enabled, these appear as floating, re-locatable blocks on the preview, rendering the histogram for the photo, along with the EXIF info whatever is retrieved from the photo.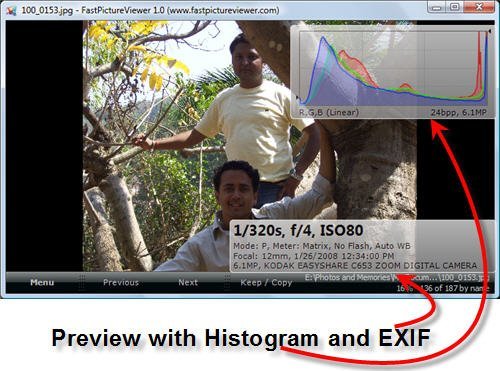 Bookmark –
'Bookmarks' is another very nice feature; here you can set bookmarks for any photo with number 0-9, and when again you want to preview it, simply Go To and get the preview immediately.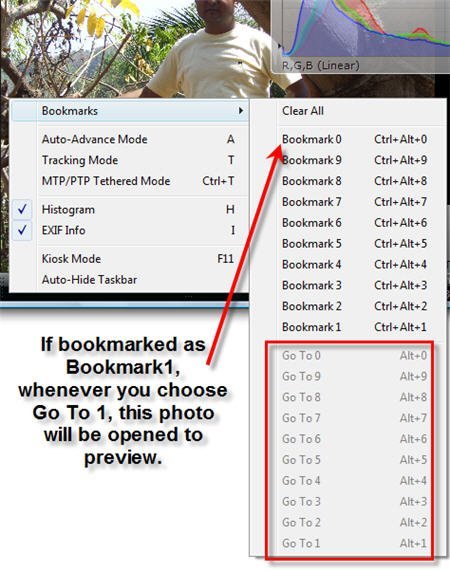 'Auto Advance Mode' and Kiosk Mode –
Auto Advance Mode and Kiosk Mode respectively refer to View as Slideshow and Fullscreen View.
Other Options via Menu –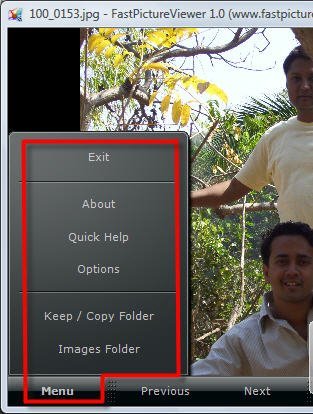 'Quick Help' allows you to get the key combinations as shortcuts for several options, whereas 'Options' lets you access the settings etc. for better performance and working of Fast Picture Viewer, like 'Ctrl+W' sets the current image as desktop wallpaper.
'Images Folder' allows you to browse and choose a folder so as to view all the images from the same.
Now let's have a look at the animation which proves that Fast Picture Viewer is really fast enough.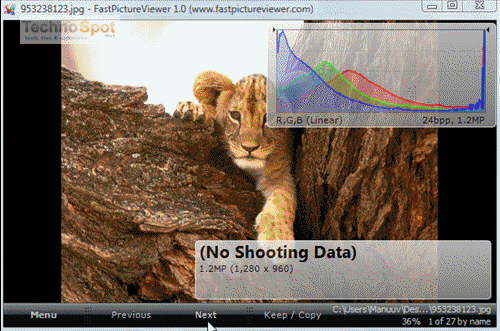 So, if you liked its fastness, go ahead and try it, and share your experiences with this awesome Picture Viewer. Download Fast Picture Viewer
Related : Preview almost every file type with one application