In spite of the fact that snail mail is pretty outdated, and all the conversations are done via emails these days, there are times when you need to use the snail mail, and hence the envelopes come in picture.
Generally we use readymade envelopes, and manually pen down the addresses on it, here is a smarter way to do this, SSuite Office – Envelope Address Printer.
Using this small standalone app, you can easily print the envelopes, with particular address on them; also you can customize this envelope with the font of your choice as well. You can also print just the return address on the envelopes, and keep them stocked, so that you can pen down the addressee's name and address and send the mails.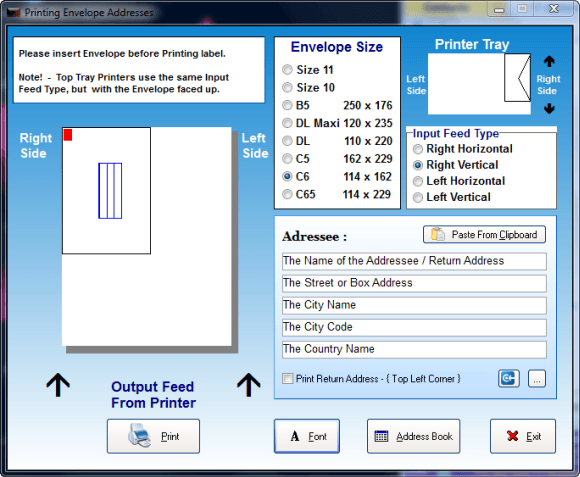 Option to choose the envelope size is also there, so that you can print the specific sized envelopes easily.
Later you just have to click on the Print option and Print the Envelopes, if you don't have a printer you can use a PDF Printer, to save your envelopes in PDF format and later, print this PDF file.