Sometimes back we shared 11 most common graph papers which can be downloaded and printed when you cannot reach a store. Now we found a online application which can print you graph paper of almost any type with option of Paper size and measuring unit.
All you need is to head towards Print Free Graph Paper and select all those options and print it. There is no other things you need to worry about. Whenever you select any type of graph paper it gives you description about that graph paper and where it is used. This makes sure you dont get confused between two similar ones.
Here is the list of types of graph paper.
Cartesian Graph Paper
Engineering Graph Paper
Polar Graph Paper
Isometric Graph Paper
Logarithmic Graph Paper
Hexagonal Graph Paper
Probability Graph Paper
Smith Chart Graph Paper
Check out Print Free graph paper
That's about the normal graph papers now lets see some unusual  ready to print  graph papers also. Would you like a graph paper which has hexagonal shapes or triangle shapes inside it ?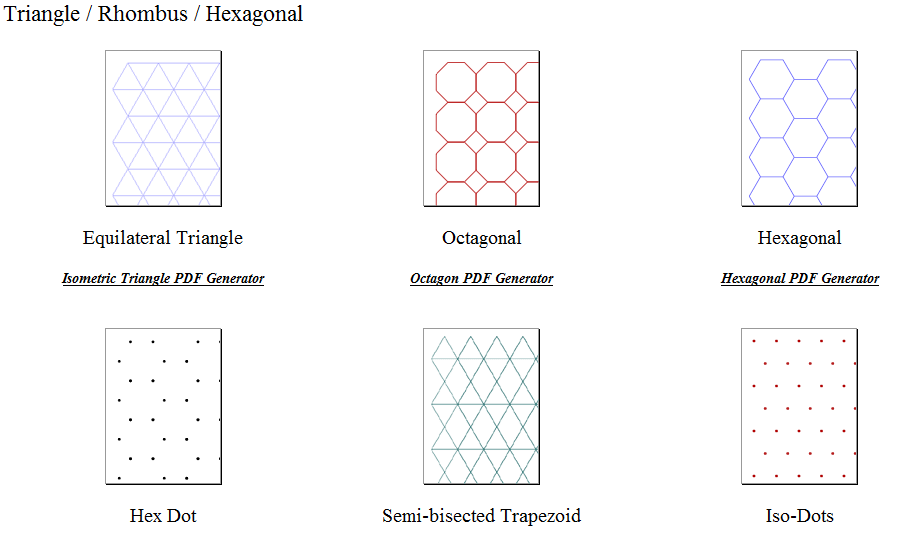 This site, Incompetech,  has following set of uncommon graph papers :
Cross Grid
Light Verticals
Axonometric Perspective
Equilateral Triangle
Semi-bisected Trapezoid
Diamond – Trapezoid
Download it from here