Microsoft Office One Note application  allows you to insert files which you can use as a reference. However yiu will have to always double click to open it and its not a very comfortable thing to open it each time when you want to show it to someone. However we have an alternative with Microsoft One Note which allows you to print the document inside office one note as an Image. This is how it looks.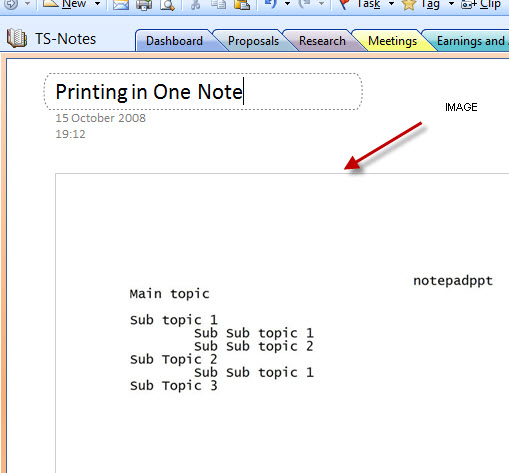 Here are the steps to do it :
Go to Insert Menu on One Note
Select Files as Printouts.
Select which file you want to print.
Next you will get the image right inside.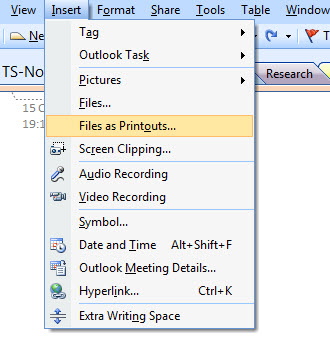 This way you or the viewer can see it directly without opening it. This also keeps your orginal file safe too.