Many a time you would like to keep a few sets of folder always in sync. For example, you have an essential document folder which you want to sync to another folder on a network computer or maybe on a backup drive. So anytime you add a file or change a file, the same is reflected in the destination folder. In this post, we are sharing software which can sync folder on Windows 10
Pure Sync: Best folder sync software on Windows 10
Pure Sync is a free tool, for personal usage, which lets you manage this situation. You can sync the outlook pst file or songs or even important document on laptop and desktop. So you get the same thing when you are on the move. Let's get to know how Pure Sync works.
Creating a Sync Profile
Pure Snc lets you create multiple profiles to manage any number of folders you plan to synchronize. While creating a profile, it gives you these options:
Synchronize folders
Backup folder or drive
Foto Sync for keeping pictures in a digital camera in sync
Transfer Files between computers
Synchronizing Folders and Foto Sync are almost same, but with later you get files arranged according to the date. It makes sense as I would like to know when the pictures were taken.
Select options for Folder Sync
You get options to
To include subfolders or only selected folders
Create folders according to date. It is useful if you want to track according to date.
Ask for a destination folder every time you sync. It gives you more control if you want to keep changing your destination folder — E.G. when you wish to copy it into a USB drive.
Synchronize only few file types and skip some of them according to the extension.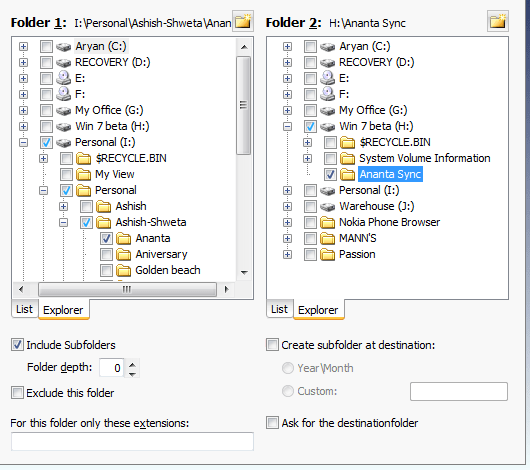 Rules or Triggers to Sync folders
Automatically
When the destination drive is connected
When a file is modified. You can add some delay here which will help you if you want to revert.
Create a schedule
Get a report of what has changed, i.e. comparison results.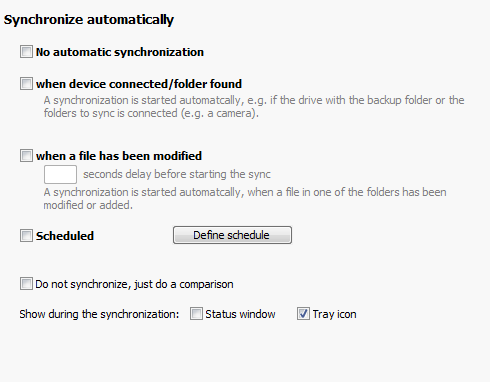 All these will become your sync profile. Further, you get the following options:
You can select an individual file to synchronize or not
Find conflicts
Copy from any of the folder.
Swap between two.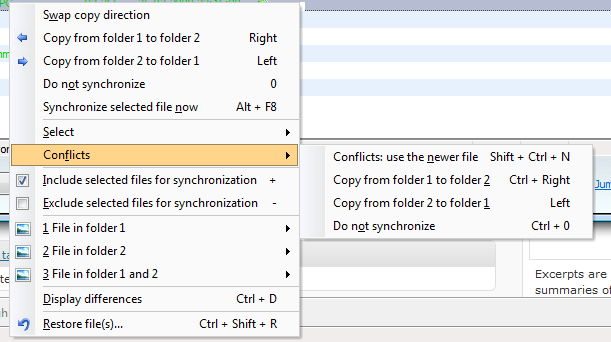 I found the filters which are on the bar of the folders. They make the job for a novice user very easy.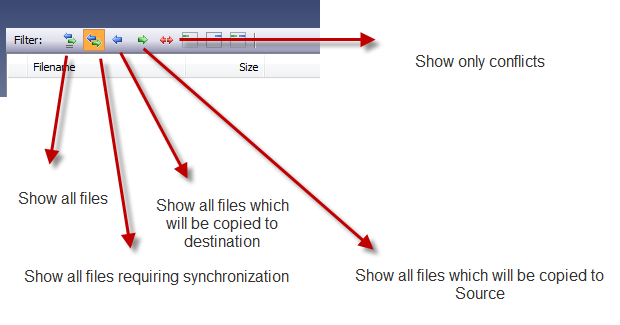 Another significant feature which I saw in this program was that it could sync even locked files. Files like Outlook.pst are usually locked when the application is in use. To sync file like these, you will need admin privileges, NTFS file system and its only available in the pro version.
Pure Sync is an excellent desktop synchronization program for files and folders on Windows. It is not only easy to use, but it's not heavy on the system. I would recommend this if you are looking for a free and efficient synchronization program.