It's the objective of any business owner or manager to attract many customers. Customers are sales, and no business enterprise can exist without them.
While that's the case, sometimes attracting new customers and retaining them isn't always sunshine and rainbows. It is especially true for any small business trying to compete with giant companies in the market. As a result, such small firms end up closing their stores because they lack enough sales and profits.
Fortunately, a business of any size can overcome market competition by using CRM software. You can also follow suit to connect with more customers to grow your enterprise. But you must find the right system.
This article takes you through the essential qualities you need to look for in CRM software. But before that, you may first want to get a brief overview of CRM software.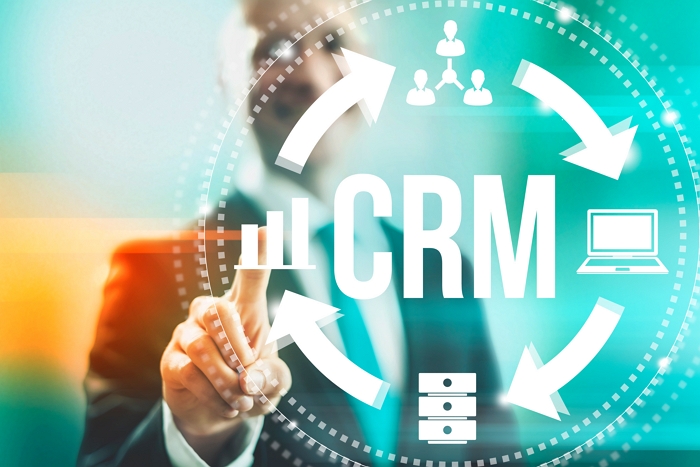 An Overview Of CRM Software
CRM software is a computerized tool you can utilize to manage engagements or interactions with current and potential customers. The system enables you to collect and store information about every kind of contact. As a result, you'll be able to have a deeper understanding of your customers to provide better services and strengthen your relationships with them.
There are several benefits of CRM system. For instance, it allows you to offer better customer service.
As stated earlier, CRM allows you to know your customers better. With the tools of this software, you can identify where they come from, their interests, and their shopping patterns. Hence, you'll be able to use the right strategies to engage with them, thus enhancing your customer service.
Aside from that, you can promote your business's customer retention with CRM. The software allows you to segment your customers according to their needs. Consequently, you can provide personalized services for each client to promote their experience and satisfaction. Any satisfied customer will likely remain connected to your brand.
If you also want to increase sales, your best bet could be to install CRM software. The more customers you retain, the more sales you're likely to make.
Besides, a reliable CRM system can help simplify your business sales process. It can also assist in analyzing business sales data from one centralized location. All this helps promote your sales in the long run.

Qualities Of A Good CRM System
As you've read in the previous section, your company can reap many benefits by using CRM software to engage with customers. However, you must ensure you've purchased and installed the right tool. You can achieve that by considering the following qualities.  
1] Compatibility With Other Installed Tools
Streamlining all operations is the way to go if you want to run a successful business enterprise. That is to say that, apart from CRM, to help engage with customers, you likely have other applications to run other business functions. These include marketing, selling, digital asset management, accounting and finance, staff recruitment and onboarding, etc. For that reason, it would be a fantastic idea to find CRM software compatible with other existing applications.
Compatibility refers to how easy or well the purchased CRM system works with your other business tools. It ensures there's harmony in all your business automated tools.
Selecting an incompatible CRM tool can cost you a lot of money. You might be forced to do away with all existing business software to accommodate the new tool. This scenario may harm your profits. You could have avoided that by purchasing compatible CRM software with the already installed computer programs.
2] Scalability With Your Company
Today, you might be serving a few clients. However, as days go by, your client base may enlarge. But to achieve that, you must work hard to attract new customers while retaining the current ones. When that time comes, you may want to use a CRM system that can serve your business needs without any trouble. That's where scalability becomes essential.
Scalability is the ability of your current CRM system to accommodate your company's needs as it grows. It is how well it can assist you with your needs now when you've got few clients and, in the future, when you attract a large number of customers.
When you install an unscalable CRM tool, you may be forced to replace it with a more appropriate one in the future. That will likely attract extra costs. As a result, your business profitability will suffer. Make sure you use scalable CRM solutions from day one when starting your company.
3] Simplicity Of Use
You can find many CRM software in the market. But you need to note that they're not made equal in terms of simplicity. While most of them are easy to operate, others are too complex. So, do your research to find a tool you and your workers can use with ease.
There are two main reasons you could want to select a simple to use CRM software. The first is to help save time. Your team members may take too long to learn how to use a complex system. It goes a long way in affecting your business productivity.
Moreover, your workers can take less time to navigate through a simple system. They can use the saved time to complete other essential business projects.
Another reason could be to save money. A complex system may force you to hire experts to train your team members on how to operate it. That could increase your business expenses, thus minimizing profits. Ensure you save time and money by finding a CRM tool your employees can take the least time to learn to get started.
Takeaway
If you want to have a smooth interaction and enhance customers' experience, installing CRM software is a good option. The system will allow you to manage all your existing and potential customers from one centralized place. As a result, you can enhance customer relationships, thus developing a robust customer base. Ensure you consider the qualities above to ensure you shop for a suitable CRM system. Besides, it'd be good to work with a reliable service provider.