Make A Gif is an online tool, which creates the Gif images for you from the given set of images.
Once you are on the Make a Gif homepage, simply browse to give the path of images to be used for Gif animation, you can use up to 12 images for one Gif file.
Later you can choose the attributes for your Gif image, like the animation speed, looping etc. clicking on the 'Advance Options' allows you to set the resizing options.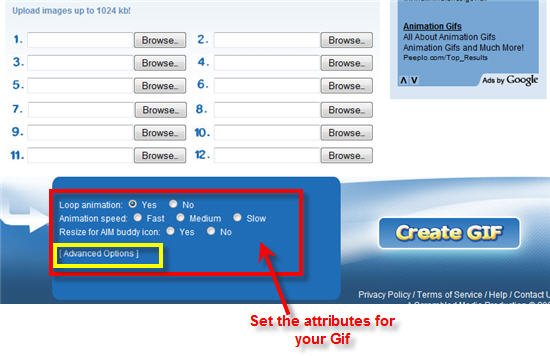 Once done with all this, simply hit the 'Create GIF' button, soon the Gif image will appear in front of you, right click to save this image, use it the way you want now. Try Make A Gif
Related : How to save part of  movie or video scenes as a gif image