With the ever-improving performance of the cameras on our phones, taking a good picture seems to be too easy. As a reaction to this comfortable technology, having low-quality photos has become stylish in a vintage way. When we see foggy, grainy, or dark photographs, we assume that the subjects were having a blast that they didn't have time to adjust the exposure, find the appropriate lighting, or give a moment pic.
There is a certain beauty in what is commonly referred to as "bad photos," particularly on Instagram right now. Digital camera apps like Huji, which look like they were inspired by 1980s digital camera apps, like Polaroid photography are all experiencing a resurgence.
Of course, capturing an image that appears effortless is more difficult than it appears. Our iPhone cameras are equipped with auto-focus, which makes capturing a blurry image nearly impossible—and even if you manipulate the focus, capturing the perfect just-below-the-surface blur of an old-fashioned polaroid is still difficult. In this article, we are going to provide you with the best apps for creating polaroid images, make sure you check all of these options.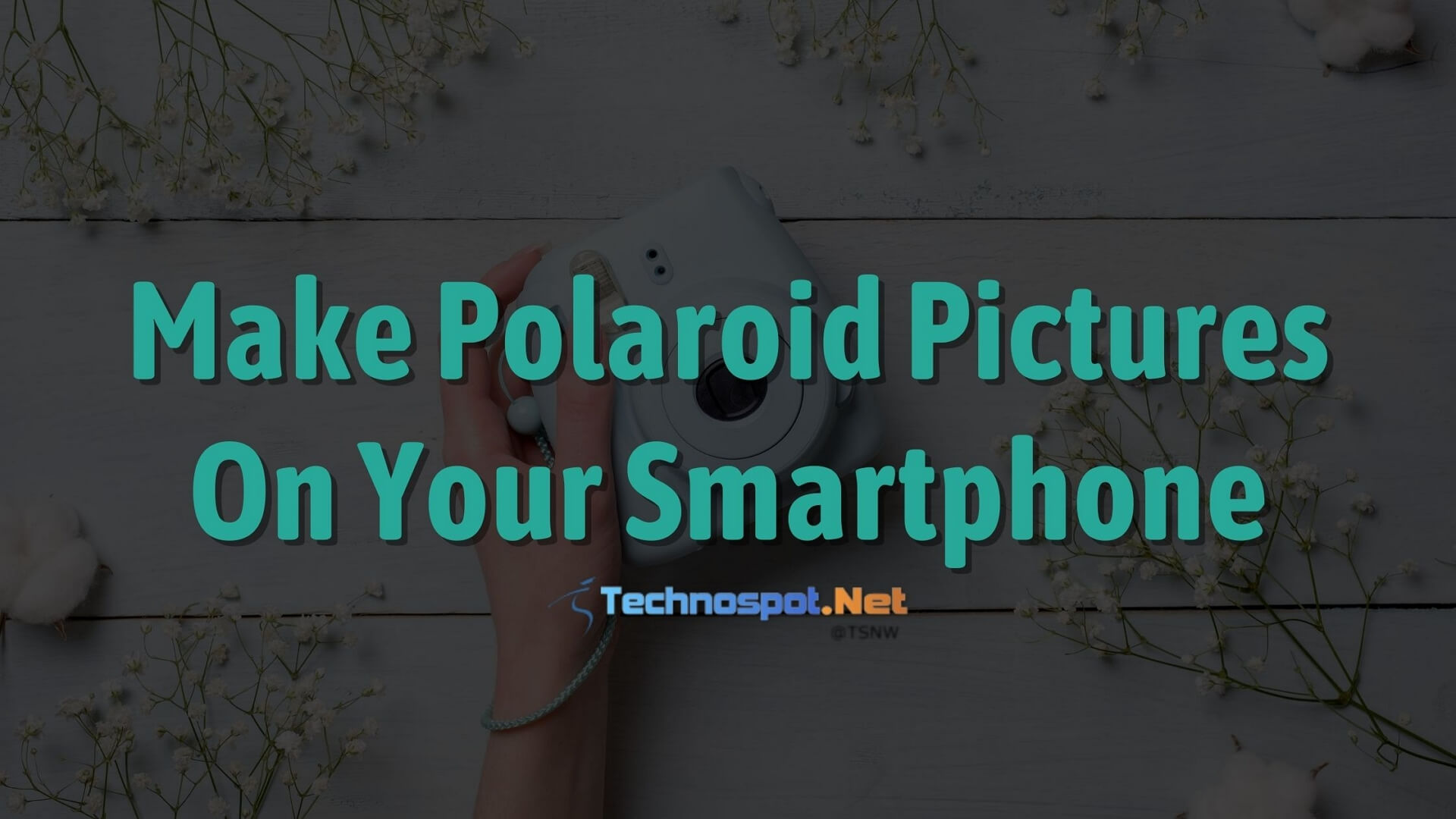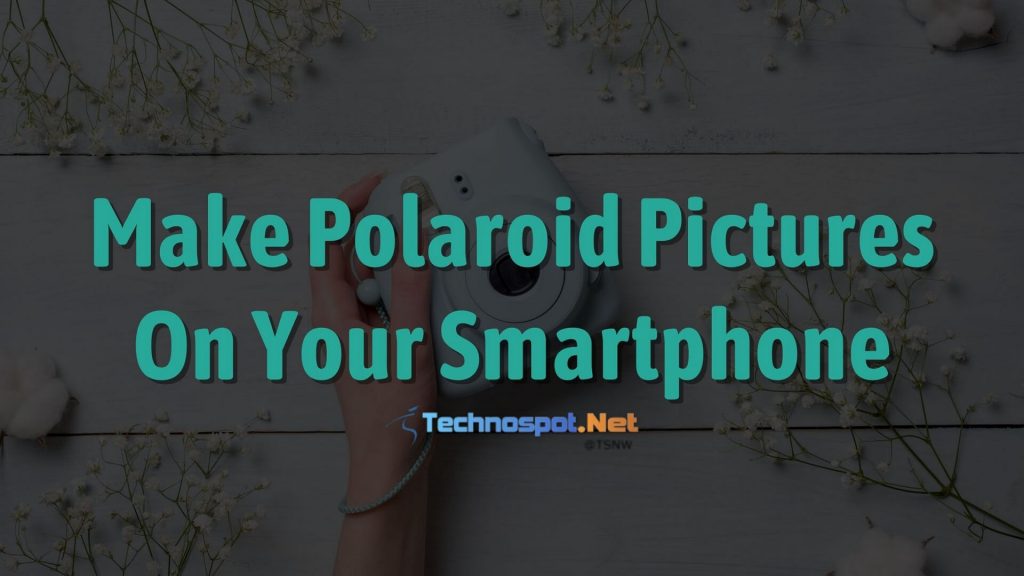 Best Apps To Create Polaroids On Your Smartphone
Below given are some of the most popular apps for creating Polaroid images for your social media and sharing them with your family and friends:
InstaLab
POP Polaroid
Nichi
VNTG
Make sure to try each of them to find out what works best for you.
1. InstaLab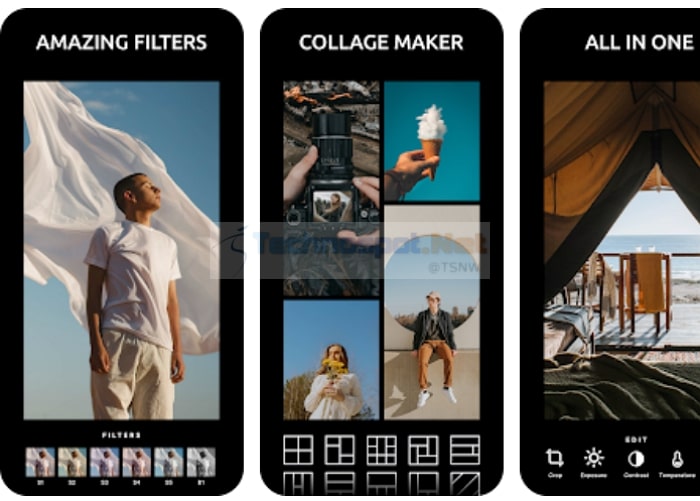 This app will assist you in taking polaroid photographs. You are not required to purchase a polaroid camera. Download this application. You will experience melancholy. The app enables you to select from a variety of different border styles for your photos. You can customize the photo's size and resolution. Take advantage of the best moments in your life. Utilize vintage and vibrant textures. The app includes a plethora of filters.
Filters can completely transform your photograph into something more brilliant or fabulous. It's entirely up to your imagination. Within the app, you can edit your photos directly.
This is an outstanding photo editor. Utilize thousands of frame options for your photographs. By downloading this app, you'll gain access to an excellent photo gallery. You can create albums of your most memorable moments.
You have an incredible opportunity to influence the tone of photographs. You can record every moment of your life. Resize images and apply filters. To take polaroid photos, you do not need a polaroid camera.
Download this application from Google Play Store. It is particularly well-suited for beginning photographers. Over one million times, the app has been downloaded. Allow your smiles to last a lifetime in your photographs!
2. POP Polaroid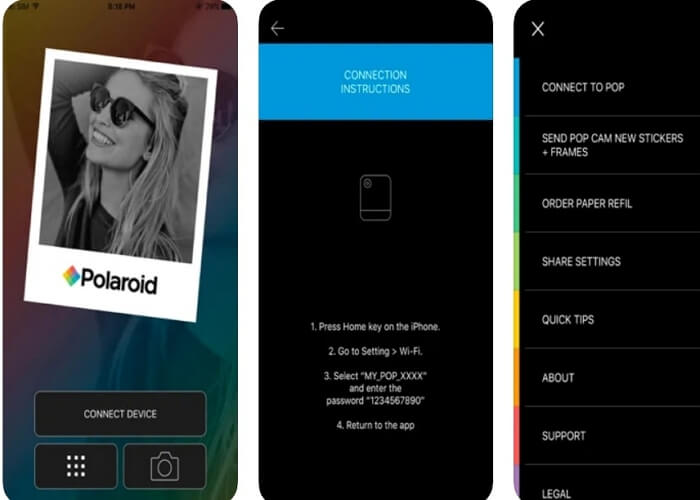 The Polaroid POP instant print digital camera combines the familiar 3.54.25-inch Polaroid border prints with the versatility and ease of digital technology. A simple-to-use touchscreen display makes it easier than ever to capture and share photos.
These instant cameras and printers use the Zink inkless printing format to quickly print small digital photos and are part of the Polaroid family of products- as opposed to the genuine film prints produced by Polaroid Originals (a separate company, which is confusing) cameras such as the OneStep+.
Zink lacks some of the charms of traditional film. Still, it does have some advantages: it's less expensive, for one thing, but it also allows you to apply filters and effects to photos before printing, as well as use the camera to create gifs and video. These square Polaroid prints, complete with an oversized bottom border, clearly attempt to bridge nostalgia and modernity.
3. Nichi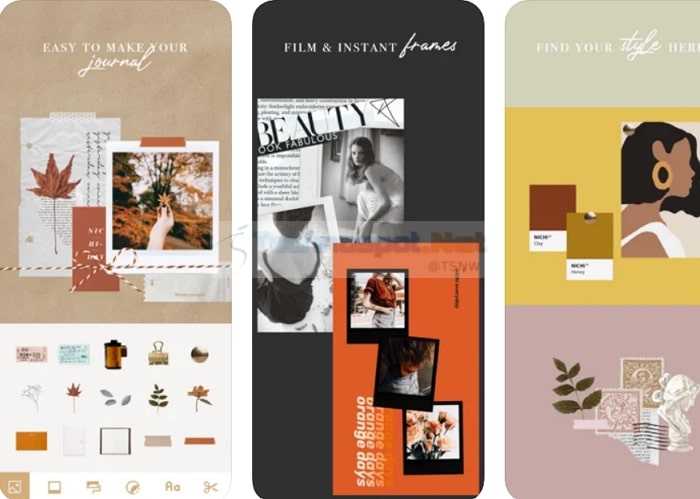 Nichi is an odd app that originated in the Japanese market. Nichi features intricate and intriguing frames and layouts for your photographs.
The predominant colors are pastel, which all fans of polaroid photos will appreciate. By the way, the Japanese word "nichi" means "daily life," – and thus, this app was created to assist you in documenting your daily life.
It takes a few clicks to insert any image into the polaroid frame here. You can do this on the pinboard or separately. Additionally, you can apply filters to your photos to make them appear more vintage. You can also choose different colors for the layout's background.
4. VNTG – Antique Photographic Cameras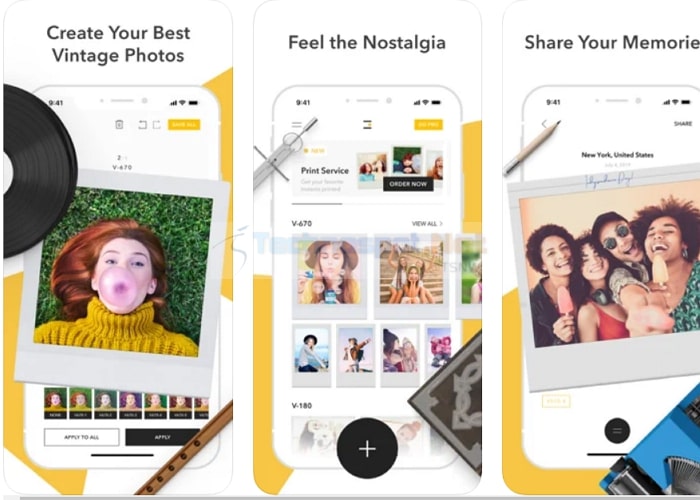 Are you looking for a Polaroid app that does everything? VNTG is designed for you. This exceptional app enables you to capture, share, and print photos with a few simple clicks. This photo editing application has received numerous positive reviews and ratings from its loyal users. Not only is the interface stunning, but the app's features are incredible as well! Without a doubt, you will experience nostalgia.
Is It Safe To Use Polaroid Apps On Smartphones?
When you download apps from Google Playstore or Apple Store, you are safe most of the time, but some apps may use your images for data research, so it is recommended to go through the privacy policy and app permissions before installing and using any such app.
Can I Share Polaroid Images On Social Media?
Polaroid images are very popular on social media nowadays and everyone is crazy about them, you can surely share these images on social media and get some likes from your loved ones.
That concludes our discussion! Everything you need to know about creating Polaroid without using a polaroid camera. Everything is done online; no expensive camera or film is required! The best part is that with Fotor, you can customize your photos by adding fun stickers, drawings, and textures. Create vintage polaroid filter effects or opt for a more VSCO cam-style polaroid effect; the possibilities are limitless!