Its easy for anybody who uses Microsoft Office extensively to have lot of addins for each of the products right from excel to ms project but to manage them is difficult. Any time you want to enable or disable addins you need to open the Office application  and then change it. This is pretty difficult task.
Topal Enable / disable application for office product is a good solution if you want to just enable or disable may be for sometime or permanently.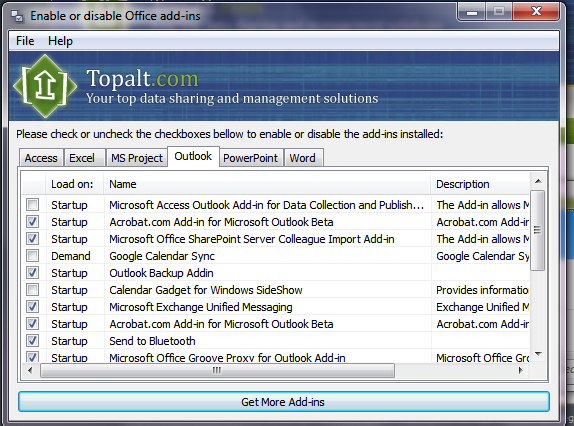 It  lists all your addons grouped by office products like Word, Excel, MS Project etc. All you need to select checkbox against the addon and it will get enabled.
Download Addon Startup Manager for Microsoft office.