If you have copied anything using Windows Control + C,  moving it to a online services which can host images, simple text or files is minutes job for ZUploader which is simple but very powerful application.It is smart enough to understand what you have in your windows clipboard i.e. a file or an image or just simple text and when you hit the clipboard upload button, it is copied to an appropriate source.
If you want to upload files your servers, you can configure the FTP credentials in the applications settings and change the default option set for uploads to yours. This is possible for file uploads. Also it is possible to change uploading of image and text as files if you switch to "Use File Uploader"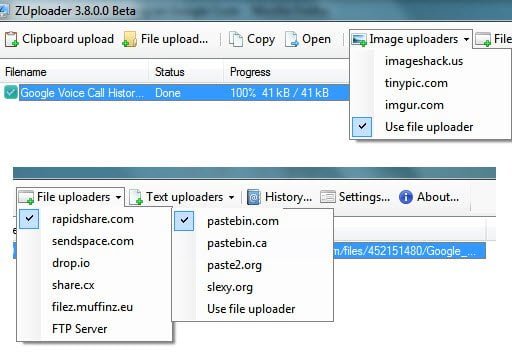 Features of ZUploader :
Upload image, text and files to various file hosting services.
Works directly from windows clipboard so you dont have to browse and drop files.
Files are uploaded as Anonymous so you dont have to create any account.
FTP support for your severs.
You can add it to Windows Right Click Menu which means any file uploading is just a right click away.
Maintains records of all file uploads.
One right click and you can copy the url of the data uploaded.
Below is a 12 second video just to demonstrate how quick it is
History Settings :
ZUploader has a powerful user interface for history which includes a date filter, type filter, host filter, file name filter. This means you never have to worry about finding what you uploaded and where it went. Till now I have never see such a powerful history search in this type of applications. It also includes preview for files.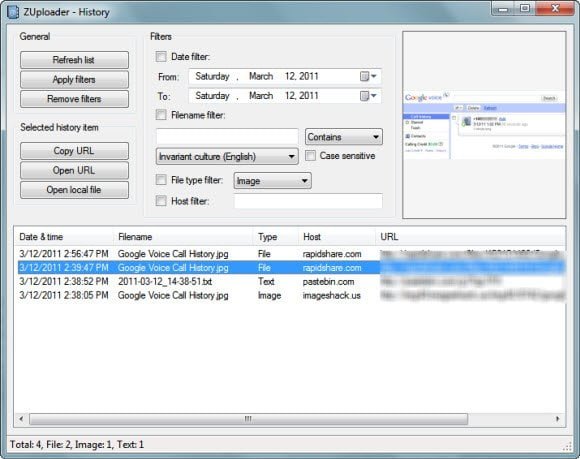 Apart from that History tool also lets you generate quick code i.e. HTML, Forum, file name, file path, file path with extension etc with just one right click.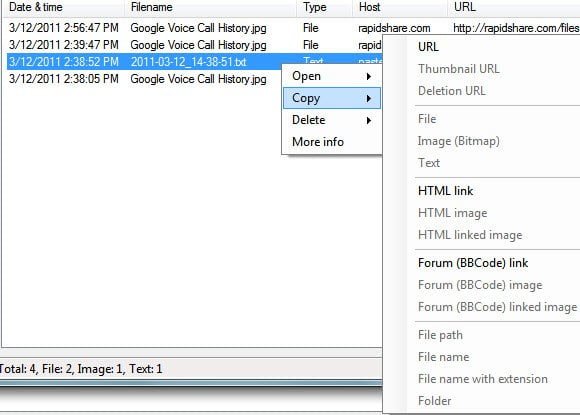 ZUploader can be downloaded from here