The recent redesign of YouTube channel has triggered a big confusion among YouTube Channels about featuring their recent videos i.e. Featured Videos when a visitor comes to the channel.  Dont worry YouTube has not removed the featured video but its bit changed. If you had used the interface from beta, you already should know but may be you did not try as it was confusing all the time. So here are the steps on how to add your recent upload or any video as featured video.
Go to Edit Channel  > Featured Tab and make sure the check box which says "Enable Featured Tab" is checked.
Now when you are on your channel, on the featured tab, you will get a White Rectangular box asking you to add a featured video.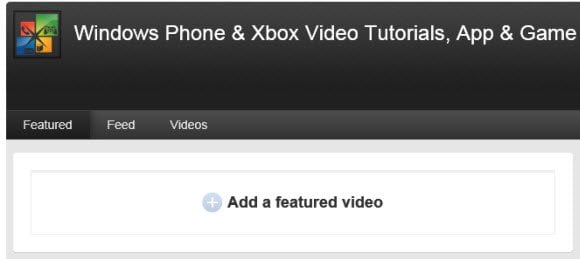 When you click on it, you will get option to select a video from Uploaded,, Favorited and Playlist.
You also get option to Auto Play the video when the channel loads.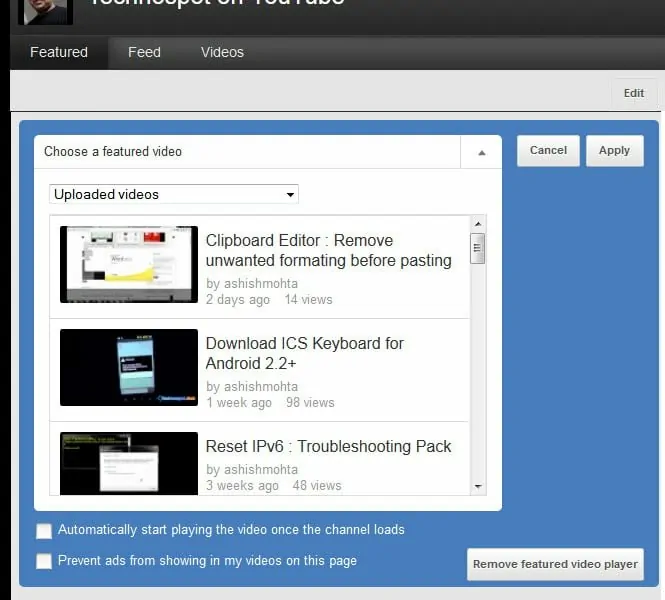 This is exactly like what was in the older design just that it is not available under Edit Channel but right here. Now if any time you want to remove this, click on the button which says Remove Featured Video Player and it will be gone. Make sure to turn it off from  the Edit Channel so you don't see the prompt all the time.
YouTube Also provides you option to disable advertisement on your Home Page Channel if you think your visitors don't like it.
Video Demo : ( Watch on YouTube )