We often face the scenarios when we feel like recording an ongoing discussion, or maybe you are listening to a speech which you want to record, here is an application for Android Devices, named as Voice Recorder, which doesn't only allow you to record the audio but also allows you to send them to anyone via email.
Launching the application takes you to the recording interface, which has a 'Record' button to start the recording; also it displays the list of previous recordings made using this application.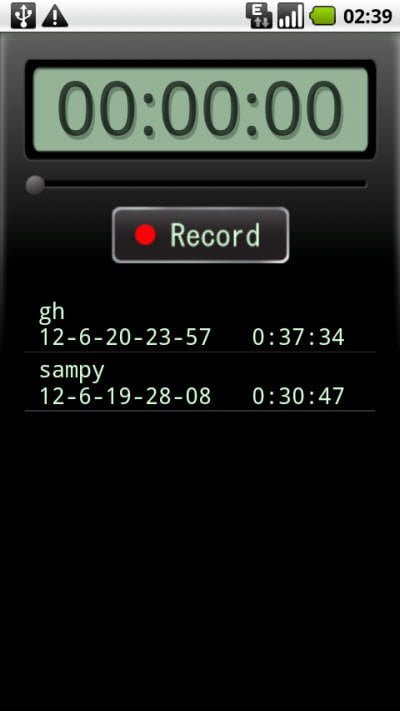 Simply hit the 'Record' button to start the recording, once done, use the 'Stop' button, later you can choose to save and instantly send it as an email attachment, or you can just save it.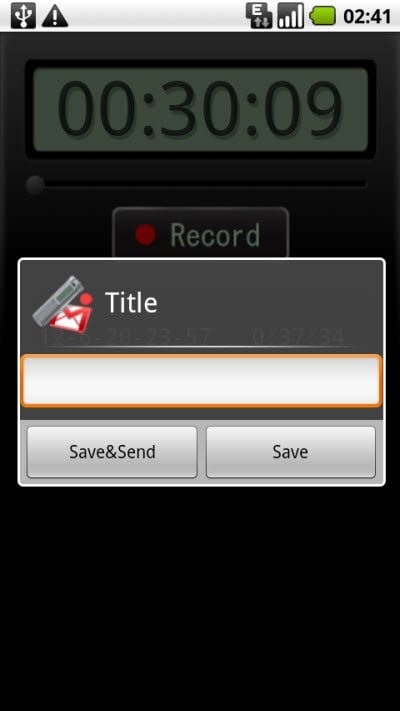 Simply touch any of the recording from the saved list to get the set of available options for that particular recording, like you can choose to send it, use it as a ringtone, play it, edit the title of the recording, or deletion can also be done.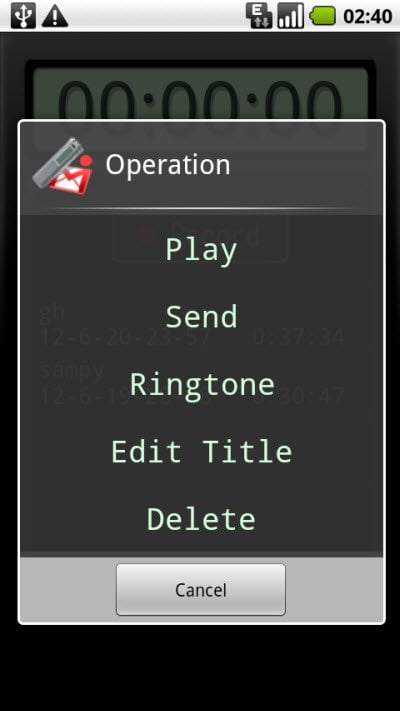 Voice Recorder is an awesome app, works pretty fine, I liked using it, however I really wished if the recordings were done in some other file format (other than .3gp) like, mp3 etc. So, go ahead and feel free to record anything you wished to, you can download and install this application form the Android Market by searching for 'Voice Recorder'